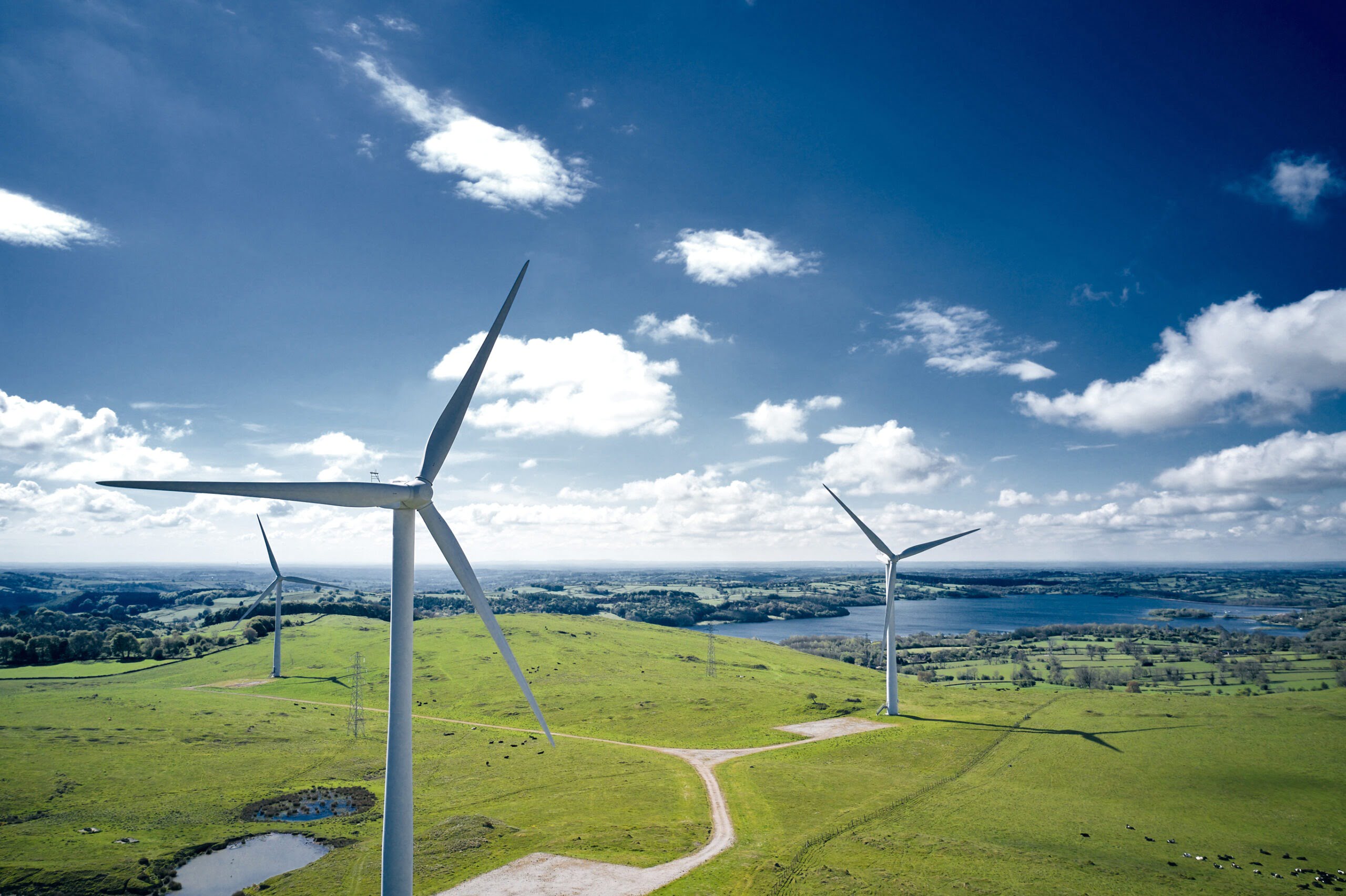 Corporate Power Purchase Agreements 
Delivering additionality to the grid
Corporate Power Purchase Agreements (CPPA) are becoming an increasingly popular choice for those companies who want to reach net-zero, as they offer up to 100% renewable power and much-needed additionality to the grid.
A CPPA is a long-term energy contract (typically between 10-15 years), between an electricity corporate consumer and a generator or developer of renewable power. Typically, a CPPA would be between one generator and one corporate offtaker, however, to allow flexibility and greater uptake, a portfolio arrangement for offtakers is now also an option.
Surveying the options for you
The most widely adopted mechanism in the UK is a Physical (or Direct) CPPA. We will thoroughly investigate all options for your organisation before deciding on the best route.
A CPPA differs from traditional procurement from a licensed supplier and can bring with it a significant workload – so when entering into an agreement, you'll need to consider how you'll manage it for its duration. Our service matches your volume requirements with renewable project developments – acting as facilitator for complex contract negotiations.
Benefits of a CPPA
Additionality
CPPAs provide much-needed additionality to the grid. By contracting with a generator, a CPPA enables large-scale off-site renewable energy development, such as wind and solar.
Long-term price certainty
A CPPA provides long-term price certainty of up to 20 years. This protects against rising costs and market volatility, enabling you to budget accurately.
Kickstart your net-zero and ESG initiatives
A CPPA will not only support your carbon reduction strategy, from an ESG perspective, but demonstrate your commitment to sustainability to your investors, customers, and other stakeholders.
Secure REGOs
The demand for Renewable Energy Guarantees of Origin (REGO) certificates will only increase as the UK transitions to net zero. A CPPA will protect against forecasted REGO price increases, as you secure certificates for the duration of the CPPA.
Talk to an expert
We offer a fully managed service, from assessing your initial requirements through to asset performance management. We start by conducting a full market analysis to match your volume requirements and timescales with our pipeline of approved developers.
Claire Markham
Business Development Manager: Technical Services
"Project verification and validation is carried out throughout the term of your contract, providing peace of mind. We also provide in-life management and take care of everything from REGO certificate transfer, query management and validation ensuring on time payment of associated revenue streams."

Get in touch
To discuss your CPPA options, or if you have any questions about your carbon reduction strategy, simply get in touch.