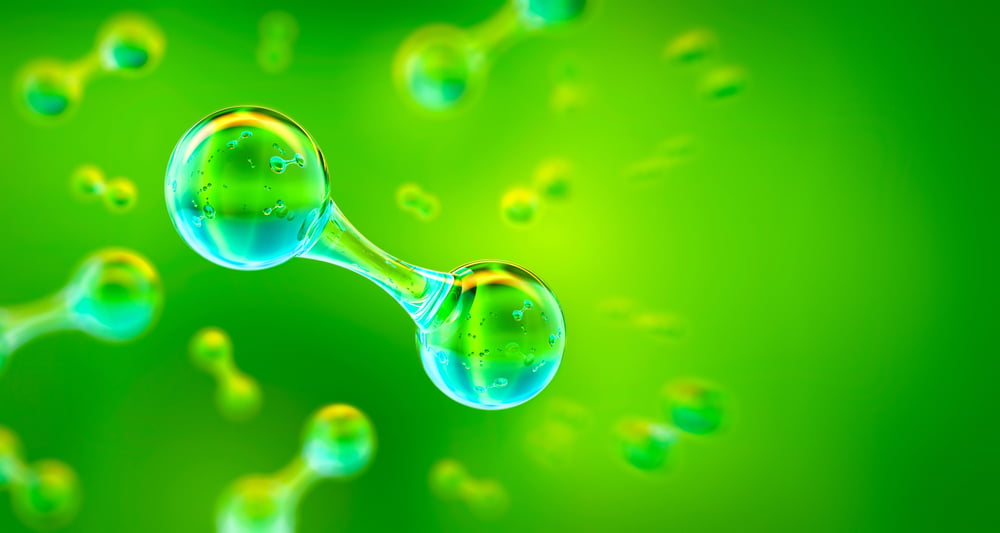 The government's British Energy Security Strategy highlighted the critical role green hydrogen will play in our energy system to achieve net zero by 2050.
The UK's ambition of building up to 10GW of low carbon hydrogen production capacity by 2030 has been met with support from the Net Zero Hydrogen Fund (NZHF). The Hydrogen Investment Package, announced in April 2022, sets out key government policies with £240 million of support.
Whilst green hydrogen seems to be key in our energy future, what is it and what will green hydrogen production mean for our energy landscape?
What is green hydrogen?
Hydrogen is the most abundant element in the universe. Producing it involves passing an electric current through water to separate hydrogen (H2) from oxygen (O2) from the water molecules (H2O). This process is known as electrolysis and should be powered by renewable electricity.
Hydrogen is a clean energy source, emitting only water vapour, without emitting greenhouse gases or harmful pollutants.
What are the benefits of green hydrogen?
It is 100% sustainable as it doesn't emit polluting gases both during production and combustion
There are many different methods of storing hydrogen which means it doesn't need to be used immediately after production
It is highly versatile and can be turned into electricity or upgraded to synthetic gas to be used for commercial, industrial or mobility purposes
How will green hydrogen change our energy landscape?
Green hydrogen is attracting attention from both policymakers and investors due to its long-term sustainability. With the global increase in renewable capacity, green hydrogen offers up a sustainable way to transport or store zero-emissions energy.
The transport industry is a prime candidate to benefit from a switch to hydrogen due to the high energy demands and the need for quick refueling. It could also help to tackle the possible intermittency issues of a renewable-heavy power grid and has more scope for long-term storage than battery storage.
The government is looking to implement a feed-in-tariff mechanism to encourage biogas injection into the UK gas grid which will help to establish the existing gas market as a source of demand for hydrogen.
However, for green hydrogen to scale it must become cost-competitive with blue and grey hydrogen which are typically cheaper to produce but have significantly higher emissions. To lower the cost, it would need to be produced on a mass scale. Its wider adoption can be supported by public and private investment as well as policies and incentives to boost green hydrogen production.

With tightening government emissions targets to reach our 2050 net zero goal, energy-intensive sectors across the UK could stand to gain from the development of green hydrogen.
How can your business benefit from green hydrogen?
To be prepared for today's policy becoming tomorrow's reality, businesses need to ensure they:
Deliver a company hydrogen strategy (including technical requirements, M&A activities, and partnerships as well as the specific requirements of emerging markets)
Identify pilot projects and analyse their technical and economic feasibility as well as evaluate financing opportunities
Bolster the business case through identifying suitable funding initiatives
Identify suitable research and development as well as project subsidies
Develop and implement hydrogen procurement and trade strategies
Understand national and international certification models for green hydrogen and its derivates
Integrate any hydrogen related projects into your reporting
Preparation will be key when it comes to procuring green hydrogen for your business, to reduce costs and meet your business' net zero and ESG commitments.
Inspired PLC's experts can support your business' energy needs and work alongside your business to achieve its net zero and carbon reduction ambitions. Learn more about what we can do for you by contacting us on 01772 689 250 or email us on [email protected].
Follow along with Inspired PLC's COP27 coverage, including social media, articles, coverage and sign up for daily updates straight to your inbox on our COP27 Insights Hub.