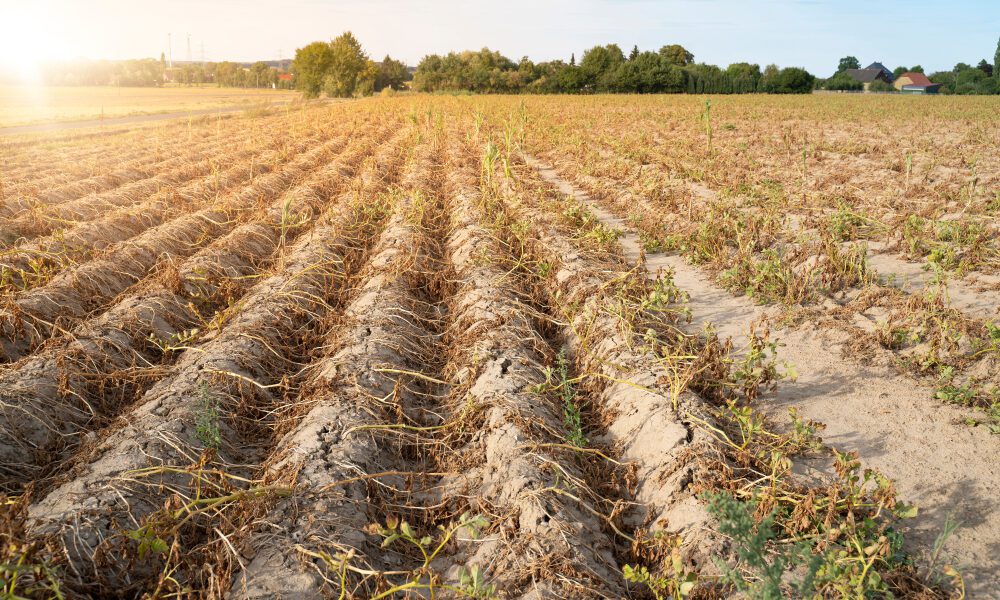 Did COP27 Achieve Its Goals?
COP27 climate talks in Sharm el-Sheikh ended last week with the negotiations overrunning into Sunday. But did COP27 achieve its goals?
COP27 climate talks in Sharm el-Sheikh ended last week. The negotiations that were meant to close on Friday, ended up overrunning into Sunday due to divisions between nations on brokering an agreement.
So, did COP27 achieve its goals?
A new fund for loss and damage
Loss and damage were a huge talking point at this years' conference as a substantial fund is needed to help developing countries deal with the impacts of climate change. Many of these developing nations need significant funding and many hoped for a new financing facility to be established at COP27.
Droughts, floods, and other impacts of climate change disproportionately affect both developing countries and developed countries, who are mainly responsible for climate change and must pay to help. This year's conference was the first where loss and damage became an official topic and made it onto the negotiating agenda.
It was asked whether the list of 'developed countries' should be expanded to include more countries who would therefore be financially responsible for these 'climate reparations'. Many countries and leaders made it clear that a dedicated loss and damage fund was crucial to achieving our climate goals. It was argued that leaving COP27 without a dedicated fund may impact the good faith of developing countries in holding up the principles of the Paris Agreement.
By the time talks ended on Sunday, the battle for outlining global climate responsibility was drawn. Almost every country agreed to an unprecedented plan to fund climate reparations for developing countries. This would expand the number of contributors and fulfil the hope of many climate enthusiasts, and vulnerable developing countries.
The agreement states that the fund is to 'support developing countries that are particularly vulnerable' to climate impacts. Its philosophy lays out what will happen over the next several years' of climate finance discussions and fundraising.
No agreement to phase down fossil fuels
Whilst phasing down the use of coal is crucial for limiting global temperature rise, no singular fuel source is to be targeted. Instead, all carbon emitting fuels including oil and gas will be included. However, it has been highlighted that countries should do what is suitable for them as per their circumstances.
Bhupender Yadav said, "We cannot have a situation where the energy security of developing countries is ignored in the name of urgent mitigation, while developed nations put their energy security above their duty to increase their ambition to mitigation through practical action."
Unfortunately, the deal on this fell short and simulate COP26, calling for signatories to 'accelerate efforts towards the phase down of unabated coal power' rather than a 'phase out' with no mention of oil or gas.
Some have expressed their disappointment given COP27 branded itself on the 'implementation' of climate plans. The phasing down of fossil fuels topic is set to dominate at next years' conference.
Keeping 1.5C alive
At COP26 the Paris Agreement of working toward keeping the global temperature at or below 1.5 degrees was at the forefront of people's minds. There has however, been concerns that the commitment would be 'watered down' as countries such as India and China believe it is no longer be scientifically feasible.
UN Secretary General Antonio Guterres said, "I see the will to keep the 1.5C goal, but we must ensure that commitment is evident in the COP27 outcome". However, COP27 resulted in many countries and hundreds of the world's largest businesses reaffirming their commitment to limit global temperature rise to 1.5 degrees. The package of decisions also strengthened action to cut Greenhouse Gas (GHG) emissions and adapt to the impacts of climate change, boost the support of finance, technology and capacity building needed by developing countries.
Calls for credible net zero claims
For COP27, the UN stated that major attention should be paid to ensure any net zero targets set or claims made are credible. Net Zero Tracker published its analysis of the public commitments of the world's largest cities and organisations, warning that "pledges alone are not a sign of climate leadership – they must be accompanied by a deep emission reductions commitment to be meaningful."
Alongside this, the International Organisation for Standardisation (ISO) has published the Net Zero Guidelines – common principles, guidance and definitions to aid net zero target setting, supporting plans and cracking down on greenwashing across all sectors. The free guidelines are based on the recommendations of 1,200 global experts and took three months to produce.
What else is in the agreement?
Many of the negotiations also addressed new commitments that haven't been seen before. Here's a summary of what else was covered in the ten-page agreement.
Explicit chapters on food, oceans, and forests
Geopolitical issues should not be used as a pretext for backtracking, backsliding or de-prioritising climate action
Added emphases on the importance of protecting our water resources
$4bn figure was identified as what needs to be invested in renewable energy by 2030
Commercial banks require 'transformational' change
What's after COP27?
In his closing remarks, UNFCC Executive Secretary Simon Stiell, said: "At COP27… we've determined a way forward on a decade-long conversation on funding for loss and damage… we have been given reassurances that there is no room for backsliding. It gives the key political signals that indicate the phase-down of all fossil fuels is happening."
COP27 was attended by over 35,000 people including government representatives, observers and civil society. The next Climate Change Conference, COP28 will be held in the United Arab Emirates (UAE) in Dubai next November. Among one of the largest countries for oil production and the highest per capita GHG emissions globally, Dubai says it aims to be 'a model for innovative urban districts' and a 'clean and green tech hub'.
Inspired PLC's energy and sustainability specialists monitored updates throughout COP27 and shared their insights on our COP27 Insights Hub. You'll find a range of content designed to help you understand any announcements that were made and new targets set, to prepare your business for a more sustainable future.
Get in touch with our experts about your businesses net zero and decarbonisation plans today on 01772 689250 or email [email protected].