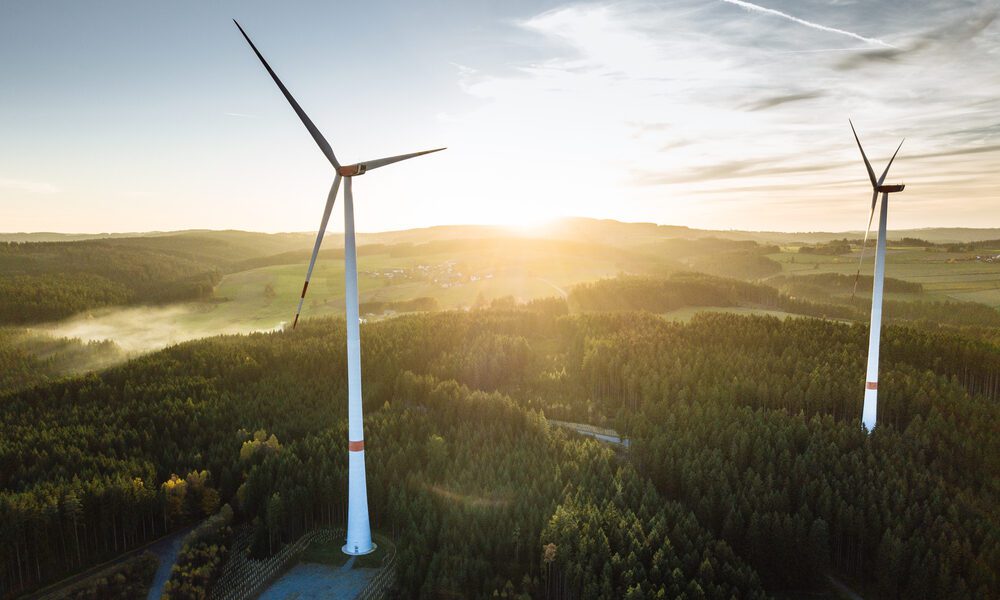 How Can We Transition Our Energy Systems in Time for 2050? 
Businesses, Governments, organisations, need to come together to ensure our energy transition is met by 2050, if not earlier.
Businesses, Governments, organisations, and people alike need to come together to ensure our energy transition is met by 2050, if not earlier. Whilst many countries are working towards implementing low and zero-carbon energy systems, how can we ensure that we transition in time?
Getting to net zero
The decarbonisation of our energy systems is a top priority to reduce Greenhouse Gas (GHG) emissions. However, our energy systems are complex. The energy transition, therefore, requires global collaboration to achieve widespread social and technological changes over time.
The widespread adoption of new technologies is needed to transition our energy systems. Including upgrades to the miles of infrastructure networks, the transportation of different types of solid, liquid, and gaseous fuels and changes to our energy imports and exports. There are three points of influence on our GHG emissions that need to be addressed.
How many energy services each person uses.
The energy intensity of goods and services, or efficiency.
The amount of carbon in the energy we use, known as the carbon intensity.
How can we ensure our energy transition will be successful in time?
To ensure we reach our 2050 goal, there are many ways to ensure low and zero-carbon technology is easily available to propel our energy transition forward at pace.
Ensure low or zero-carbon and renewable technology is available to all
Making low or, zero-carbon and renewable technology available to all as a global public good will be one of the biggest steps to eliminating knowledge and technology barriers. Renewable technologies have been found to have very fast learning curves, meaning the cost decreases quickly as installed capacity increases.
For example, solar PV has been found to have a 20% learning curve, meaning that for every doubling of installed capacity, costs are reduced by 20%. Therefore, rapid adoption of renewable technologies by those able to afford them now will help reduce the costs, allowing a wider range of businesses and people to adopt a cleaner energy system.
Improve access to components and raw materials
Although a new solar installation is often cheaper than running an existing coal-fired power plant in many places, the materials used in renewable technologies could begin to increase prices in the future. This is because some of the minerals have a limited supply in the earth's crust, while others are mined in politically unstable areas of the globe.
To help reduce the chance of future supply problems, all users should focus on optimising their recycling practices, particularly for electricals, plastics, and metals. Additionally, it's important that we expand and diversify our global manufacturing capacity and include training and skills investment in critical mineral recovery.
Focus on energy efficiency
As we make the shift to the electrification of many goods and services, reducing the demand for grid electricity will reduce the spending needed to upgrade our electricity grid. One method of reducing electricity demand is through investing in energy efficiency measures. A site surveyor can identify which energy efficiency projects will have the biggest effect, and the potential cost savings you can expect.
Reform policy frameworks
Policy can have a huge impact on the direction our energy transition takes but domestic policy frameworks need to be reformed to streamline and fast-track our decarbonisation projects. Policies and processes can help to reduce market risk as well as implement incentives. Increasing the uptake of low and zero carbon technologies can be supported by clear and robust policies, transparent processes, public support, and modern energy system availability. Businesses and organisations can play a big role in helping to shape future policy by making clear public statements about their commitment to the energy transition.
Increase investments
All this however isn't possible without investment. Investing in low-carbon technology, renewables, and infrastructure will allow us to reach our 2050 goal. The funding is there but commitments must be made and those responsible for funding the energy transition, such as global financial institutions, multilateral development banks and other public and private financial institutions, must be held accountable for accelerating our transition.
Inspired PLC's experts can support your business' energy needs and work alongside your business to achieve its net zero and carbon reduction ambitions. Learn more about what we can do for you by contacting us on 01772 689 250 or email us on [email protected].
Follow along with Inspired PLC's COP27 coverage, including social media, articles, coverage and sign up for daily updates straight to your inbox on our COP27 Insights Hub.