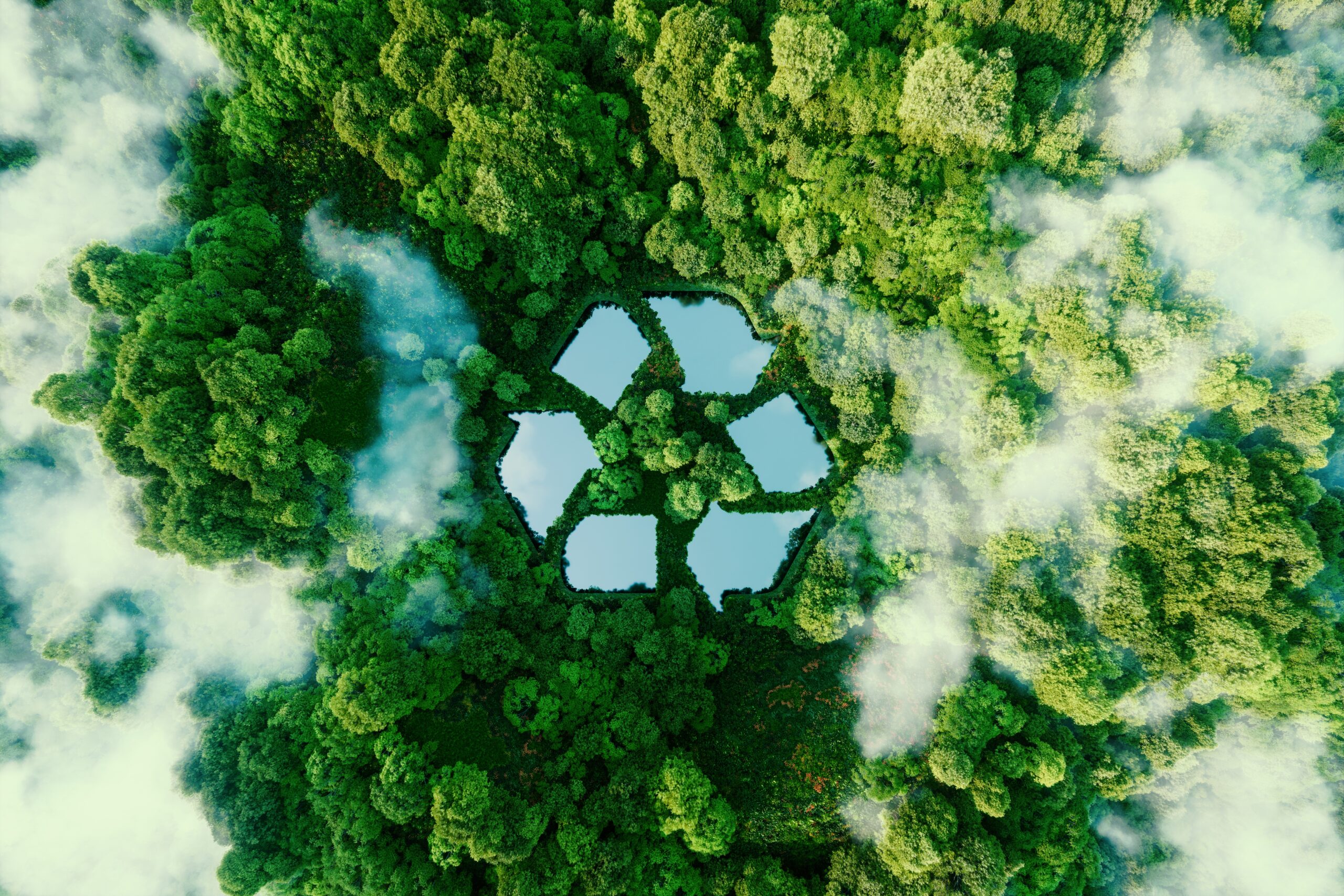 How recycling and sustainability can increase employee happiness | Recycle Week
Businesses from all over the UK are getting involved in highlighting the importance of recycling; but how can recycling and sustainability increase employee happiness?
Recycle Week is an annual event celebrating recycling across the UK and encouraging everyone to get involved in recycling more of the right things, more often. This year, it takes place across the 17th – 23rd October and the theme is 'Let's Get Real' which aims to challenge perceptions and myths around recycling, and target contamination to improve recycling behaviours.
Businesses from all over the UK are getting involved in highlighting the importance of recycling; but how can recycling and sustainability increase employee happiness?
Why businesses should act
Whilst many businesses are focused on reducing their energy consumption and costs, recycling and sustainability may be forgotten but can bring a lot of value both to your business and your employees.
Sustainability can have several benefits, namely benefits known as the Triple Bottom Line (the three P's) – People, Planet, and Profit. By advocating for people and the planet, many businesses find that as a result, they have a good chance of increasing their profit.
The relationship between environmental quality and happiness
The World Happiness Report conducted by Assistant Professor Christian Krekel, London School of Economics and Senior Lecturer George MacKerron, University of Sussex, explored how the growing awareness of the major role that natural environment plays in our happiness. They found that people world-wide recognise the importance of the natural environment and it's protection to their continued well-being and the particular threat imposed by climate change amongst a wide range of environmental risks we face.
Studies have also shown that happier people are more likely to care about the environment and participate in sustainable behaviours, which in turn causes happiness and increases feelings of civil society, trust, and participation in community. So, what does this mean for businesses?
How recycling and sustainability can make your business more profitable and your employees happy
Introducing recycling into your business activities has many benefits and can have a profound impact on employee behaviour, views, and attitudes.
Culture
A company's culture can influence a lot of things from recruitment and retention to team morale. A workplace culture that values sustainability and acts on its promises, will attract employees with similar attitudes who have the passion and drive to make the company better.
Those employees who can see the value recycling has will be happier to work for a company that actively promotes and acts upon its promises to recycle and be more sustainable. This will help to avoid frustration, keeping employees content, motivated and productive and ultimately helping to support their retention.
Recruitment and retention
Recruitment can be costly to a business, particularly if a position needs to be filled multiple times due to high turnover rates. Prioritising sustainability throughout can be an effective way to attract and keep top talent.
Research by TheTalentPeople revealed that more than two thirds of respondents (68%) said they would like to work for an employer that is doing something positive for the future of our planet. Almost half (42%) of young people stated that they would like employers to tell them more about their green commitments during the job application process. Younger generations will feel the impacts of climate change in the future, so to attract fresh top talent, embedding sustainability into your recruitment process is key.
Reduced overheads
Placing sustainability and recycling at the forefront of your operations can reduce your overhead costs. Implementing a work from home policy for employees will not only reduce their carbon emissions from not having to commute to the office, putting money back into their pockets; it can also help you to reduce on your energy and heating bill.
Encouraging employees to be more conscious about energy whilst in the office by switching off lights, computers, and monitors etc when not in use. Perhaps implementing a recycling initiative to help encourage more recycling and going paperless to reduce waste. Simple actions from employee engagement and education that can save your business money.
CSR commitments
Corporate Social Responsibility (CSR) commitments can help your business to be accountable for what it does. Businesses all over the world generate a lot of waste from their operations, from printing to energy consumption. But how you handle the waste is what is important. Recycling can support your CSR commitments and ensure your business is socially accountable and conscious of the impact it has on society.
How will your business make an impact with recycling and sustainability?
This Recycle Week, review your own environmental and climate actions and get involved. If you're seeking support with your energy costs, speak to our experts today on 01772 689250 or email [email protected].