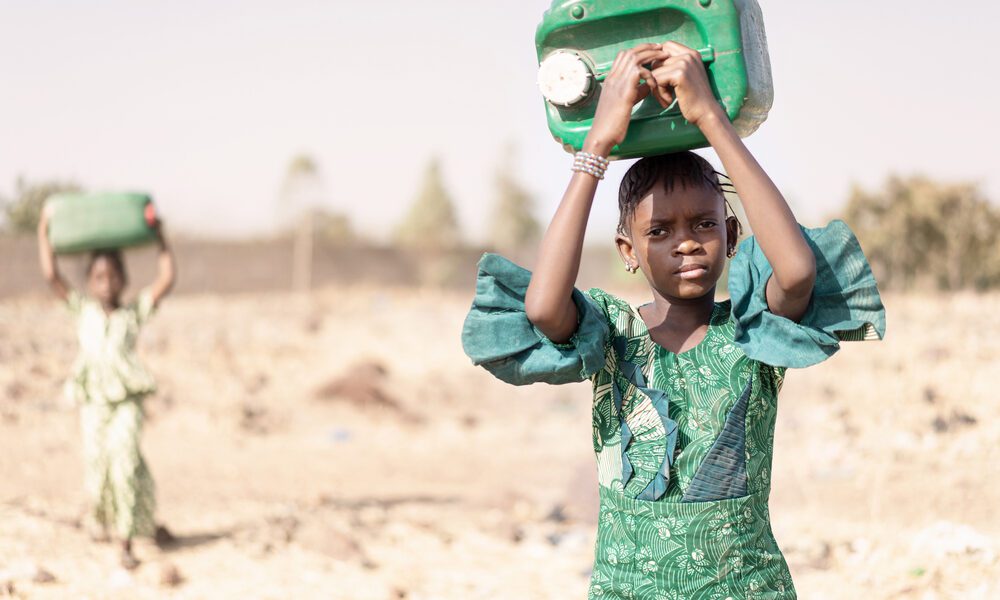 How Can Businesses Support Climate Change Adaptation in Developing Countries
Climate change adaptation poses greater challenges for developing countries which is why it's important that we work together.
It's understood that climate change adaptation in developing countries poses greater challenges than in developed countries. It's recognised by experts that developing countries face the greatest risks from climate change, often while contributing less emissions. A report by the United Nations Intergovernmental Panel on Climate Change (IPCC), demonstrated the consequences of climate change and the considerable risks faced by these nations. From extreme weather, and rising sea levels to infrastructure and food insecurity, climate change adaptation is much more challenging for developing countries than their further developed counterparts.
This is why it's important that businesses from all over the world support energy innovation in these countries, ensuring that we work together to achieve net zero.
Why developing countries need support
Developing countries are at greater risk from the impacts of climate change and some of these risks include:
Disproportionate costs
Whilst the cost of tackling climate change is certainly a challenge for most countries, it is disproportionately higher for many developing countries that are vulnerable to the impacts. This is because developing countries often experience more extreme and frequent climate change impacts due to their lack of resilience. Unfortunately, it's these countries who need to adapt the fastest to the threat of climate change, but they often lack the funds or resource to do so.
Lack of financing
The financing of climate change adaptation measures can be more difficult for a growing economy, as they are compounded by other ongoing challenges. However well-crafted policies and investment in resilience and coping mechanisms can help to reduce the eventual costs of potential climate change impacts.
Extreme weather
Climate change increases the incidence and extremity of heat waves, droughts, storms, and sea-level rise. Developing countries often face these challenges alongside pressing development needs, including infrastructure, trade, and business.
How are developing countries being helped on an international scale
Adaptation is something that must be addressed on a global scale. The world's economies and societies must become more resilient to climate impacts. Whilst adaptation measures are often expensive, spending now will save lives and reduce costs in the future.
As set out in the Paris Agreement, wealthier countries must fulfil a commitment to provide $100 billion a year in international climate finance. The Paris Agreement also commits to strengthening the global response to climate change through investing in our collective ability to adapt, build resilience and reduce vulnerability.
Countries also adopted the Glasgow Climate Pact at COP26, calling for the doubling of finance to support developing countries. Several funds have already been made available, such as the Global Adaptation Fund that finances initiatives in developing countries.
What can businesses do to help climate adaptation in developing countries
Climate change adaptation is also in businesses' best interests to ensure development and stability in developing countries aren't jeopardised by climate change impacts. Investing in climate resilience is also financially beneficial for the partners as up-front investment may be less expensive than humanitarian relief and reconstruction.
Businesses across the UK are joining the Science Based Targets initiative (SBTi), promoting best practices, and setting ambitious goals to reduce carbon emissions. Many businesses now understand that climate science is not just necessary for the environmental and humanitarian benefit but for future economic progress.
Your business may choose to prioritise the following areas for climate adaptation:
Building resilient foundations with inclusive development
Helping people and other businesses to do their part
Revision of land use plans and protection of critical infrastructure
Helping people to recover from climate change impacts faster
Managing impacts at the macro level
Prioritising according to needs, implementing across sectors, and monitoring progress
Implementing effective governance frameworks
Training staff with green skills and helping them to understand climate change adaptation
Climate change adaptation support needs to supplement existing aid and protect those who are most affected by climate change to mitigate any potential increase in marginalisation. Businesses are well placed to ensure that developed countries can adapt effectively to climate change, while governments and businesses in developed countries need to be held responsible for taking action.
What is your business currently doing to support climate change adaptation in developing countries? What could you do in the future?
Inspired PLC's experts can support your business's energy needs and work alongside your business to achieve its net zero and carbon reduction ambitions. Learn more about what we can do for you by contacting us on 01772 689 250 or email us on [email protected].
Follow along with Inspired PLC's COP27 coverage, including social media, articles, coverage and sign up for daily updates straight to your inbox on our COP27 Insights Hub.