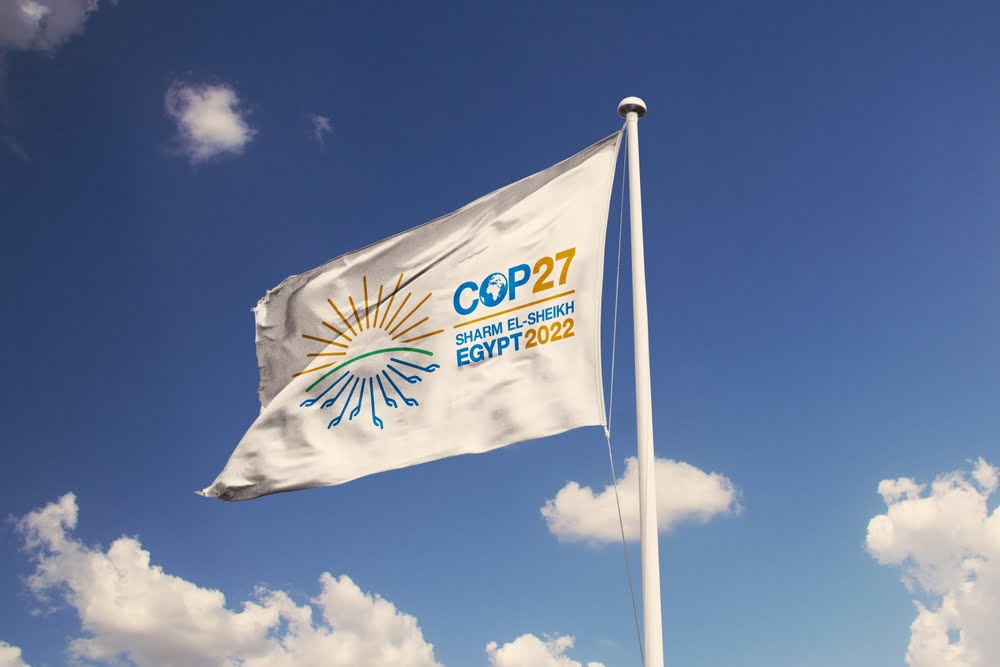 What Can Businesses Expect from COP27?
COP27, hosted in Egypt is the United Nations' 27th annual global climate change conference — and is right around the corner. So, what can businesses expect from this year's conference?
COP27, hosted in Egypt is the United Nations' 27th annual global climate change conference — and is right around the corner. So, what can businesses expect from this year's conference?
Heavy expectations
We left COP26 last year with high hopes after the Glasgow Climate Pact. However, the global energy crisis has somewhat weighed down expectations of COP27, with whispers of an economic recession and social unrest.
The war in Ukraine has perhaps overshadowed our efforts to kick-start our journey to net zero. Attention over the last twelve months have been focused on the energy crisis and the fight to secure fossil fuel resources. This sparked concerns over energy security, highlighting the need to switch to low-carbon alternatives.
The problem with carbon credits
The new rules to help countries meet their Nationally Determined Contributions (NDCs) under Article 6 of the Paris Agreement was a huge accomplishment at COP26. Getting the mechanisms for Article 6 governing carbon markets should be a top priority at COP27 this year.
According to the International Emissions Trading Association, trading in carbon credits could save countries up to $250 bn by 2030 on the cost of delivering their NDCs. However, there is fear around whether countries will focus on their energy transition efforts on purchasing credits instead of working to eliminate their emissions.
Climate finance
Finance will be a huge part of our success in reaching net zero and is vital for adaptation and mitigation. Loss and damage are an important issue for many developed nations. But there was less progress than hoped for in Glasgow.
It's hoped that COP27 will put more pressure on the EU and US to increase climate finance and deliver their promised $100bn a year to poorer countries. More global collaboration is needed at this year's event to boost market-based financial incentives.
National emissions-reduction targets
Many nations have already looked to strengthen their emissions-reduction targets. However, more still needs to be done to stay below the 1.5 degrees temperature goal as set out in the Paris Agreement. With geopolitical influences, many countries have reopened coal plants and are sourcing gas supplies from elsewhere in the face of natural gas shortages.
These major emitters need to further strengthen their 2030 emissions targets. It's estimated that European governments will spend more than $48 billion this winter on new or expanded fossil fuel infrastructure and supplies, rather than investing into low-carbon and renewable capacity. This investment may undermine our national climate targets, but we won't know the full extent of their impact for a while.
Now is not the time for talk but for action
Over the past few years, there seems to have been a lot of talks and little action as distractions and political agendas took centre stage. Many are hopeful that COP27 will kick start tangible action in the energy transition.
The pledges made at COP26 in Glasgow last year need to translate into concrete action and we must all be held accountable. COP27 will be an opportunity for countries to demonstrate their commitment to change, highlight barriers to success and identify where improvement has been lacking.
Inspired PLC's experts can support your business's energy needs and work alongside your business to achieve its net zero and carbon reduction ambitions. Learn more about what we can do for you by contacting us on 01772 689 250 or email us on [email protected].
Follow along with Inspired PLC's COP27 coverage, including social media, articles, and coverage and sign up for daily updates straight to your inbox on our COP27 Insights Hub.