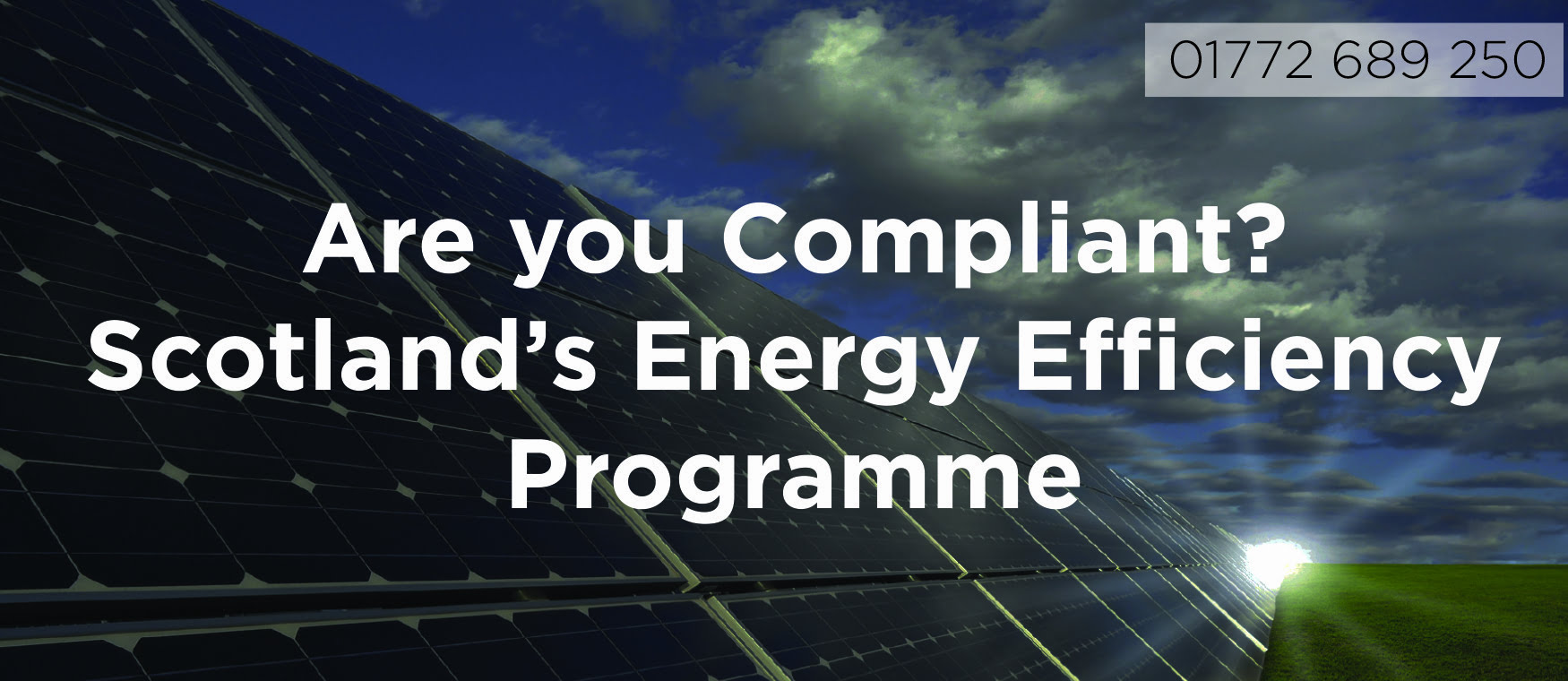 Scotland's Energy Efficiency Programme
Are you Compliant? You've probably heard a lot about the introduction of the Minimum Energy Efficiency Standards (MEES) – from April 2018 changes to legislation will make it unlawful to agree a new lease for a commercial property with an Energy Performance Certificate (EPC) rating of F or G. However, the Scottish Government has chosen […]
Are you Compliant?
You've probably heard a lot about the introduction of the Minimum Energy Efficiency Standards (MEES) – from April 2018 changes to legislation will make it unlawful to agree a new lease for a commercial property with an Energy
Performance Certificate (EPC) rating of F or G.
However, the Scottish Government has chosen to implement a different approach to drive energy performance improvement in building – Section 63 of The Climate Change (Scotland) Act 2009.
What is it?
The Scottish Government has released guidance on the practical implementation of Section 63 of the Climate Change (Scotland) Act 2009 relating to the energy performance of existing non-domestic buildings.
When does it start?
The regulations must be implemented by the 1st September 2016. Buildings that exceed 1000 m² or were built before 2002 require the production of a building specific energy Action Pan for buildings offered for sale or lease within Scotland.
The Action Plan
The Action Plan, which is based on the output of Energy Performance Certificate (EPC) assessments, must be prepared by an approved Section 63 Advisor.
The aim of the Action Plan is to identify appropriate measures to reduce energy consumption.
Struggling to make sense of it all?
Our EPC assessment team can help you! Give us a call on 01772c 689 250 or email [email protected]