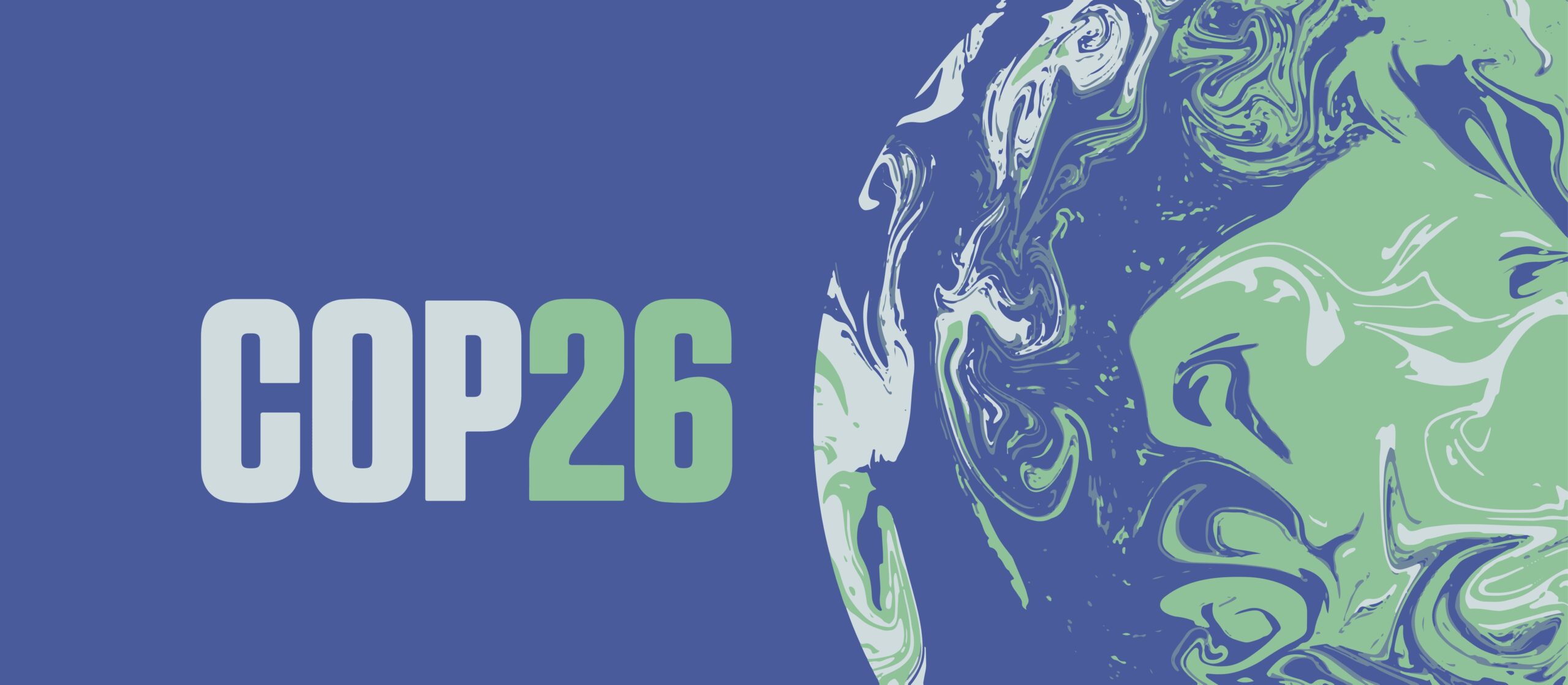 The beginning of this week marked the start of the COP26 conference in Glasgow, where around 120 leaders from around the world came together to launch global negotiations to drive forward the action needed to tackle climate change.
Inspired summarises all the key takeaways from days 1 and 2 of the conference here.
The conference opened with COP26 President Alok Sharma calling for immediate action and solidarity to ensure Glasgow delivers on the promises made in Paris.
Alok said, "The science is clear that the window of time we have to keep the goal of 1.5 alive and to avoid the worst effects of climate change, is closing fast. But with political will and commitment, we can, and must, deliver an outcome in Glasgow the world can be proud of".
Speeches from Sir David Attenborough, the Prince of Wales, and Prime Minister Boris Johnson were made on the first day of the conference among other leaders. Sir David Attenborough urged leaders to 'rewrite our story' and use COP26 as a climate inflection point.
Here are a few key points of interest and announcements from across the two days.
1. Action on forests and land use
It was announced that more than 100 leaders committed to halt and reverse forest loss and land degradation by 2030. They've committed £8.75 billion of public funds to protect and restore 85% of the world's forests, alongside £5.3 billion of private investment. This Forest Deal will support activities in developing countries including restoring degraded land, tackling wildfires, and supporting the rights of indigenous communities.
PM Boris Johnson commented at the conference, "These great teeming eco-systems – these cathedrals of nature – are the lungs of our planet. Forests support communities, livelihoods and food supply, and absorb the carbon we pump into the atmosphere. They are essential to our very survival.
"With today's unprecedented pledges, we will have a chance to end humanity's long history as nature's conqueror, and instead become its custodian".
The UK also announced that they will join their partners in the new $1bn LEAF Coalition to stop deforestation, cut global emissions and put nature on the path to recovery.
2. Keeping the 1.5 degrees goal alive
UN Secretary General, Antonio Guterres announced he intends to establish a new group of experts to draft clear standards for net-zero targets from non-state actors. He said, "There is a deficit of credibility and a surplus of confusion over emissions reductions and net-zero targets, with different meanings and different metrics".
He advises that countries should revisit their national climate plans and policies, not every five years, but energy year if commitments fall short by the end of COP26. Mr. Guterres also urged nations to create enough financial and technological conditions to accelerate decarbonisation and phase out coal.
3. Paris Agreement NDCs changes
October saw the release of the UN's emissions gap report which served as a reminder that commitments made from nations will result in a rise to 2.7 degrees, resulting in devastation for millions. Many countries were asked to deliver last-ditch updates to their Paris Agreement NDCs with some of them becoming a reality.
Australia revealed that it was on track to lower the country's emissions by 35% by 2030 and if this is achieved, they would exceed the Paris agreement commitment. The Prime Minister, Scott Morrison said, "Australia reaffirms its ambitious economy-wide target to reduce greenhouse emissions to 26-28% below 2005 levels by 2030 and will exceed it by up to nine percentage points".
After India had previously not announced a target, Prime Minister, Narendra Modi made a commitment to be net-zero by 2070. India also announced a commitment to hosting 500GW of renewable generation by 2030, accounting for 50% of the country's energy supply.
Brazil has also made commitments to a much stronger 2030 target of cutting emissions by 50% against a 2005 baseline.
US President Joe Biden apologised to his fellow world leaders regarding the United States withdrawing from the Paris Agreement under the Trump administration. President Biden notes that this decision set the world back and commented on the devastating economic cost impact through climate inaction.
4. UK £3bn climate aid package
During the opening ceremony, PM Johnson announced a new UK-based Clean Green Initiative (CGI) that aims to scale up private investment in low-carbon and sustainable infrastructure globally. This initiative includes a doubling of UK aid-funded green investments to more than £3bn over 5 years, with new guarantees to support clean infrastructure projects.
The Prime Minister emphasised the importance of providing climate finance for the developing world at the Action and Solidarity Roundtable on Day 2 of COP26, alongside leaders from India, the US, and 24 other countries.
5. Agenda to deliver clean and affordable technology
The UK Prime Minister also announced an international plan to deliver clean and affordable technology everywhere by 2030. Over 40 world leaders have signed up to the new Agenda including the UK, India, China, developing economies, and some most venerable to climate change – representing more than 70% of the world's economy and every region.
The agenda will see countries and businesses coordinate and strengthen their climate action each year to dramatically speed up the development and deployment of clean technologies and drive down costs. The first five goals include:
Clean power is needed for all countries to meet their power needs efficiently by 2030.
Zero-emission vehicles are the new normal and are to become more accessible, affordable, and sustainable by 2030.
Near-zero steel to be the preferred choice in global markets and to be established and growing in every region by 2030.
Affordable, renewable, low-carbon hydrogen to be globally available by 2030.
Climate-resilient, sustainable agriculture to become the most attractive and widely adopted option for farmers everywhere by 2030.
6. New Just Energy Transition Partnership
On day 2 of COP26, France, Germany, UK, US and EU launched a new International Just Energy Transition Partnership with South Africa to help support their decarbonisation efforts. The aim of the partnership is to accelerate the decarbonisation of South Africa's economy with a focus on the electricity system to help it achieve its NDC emissions goals.
A commitment of $8.5 billion has been provided for the first phase of financing including grants, concessional loans, and investments, and risk-sharing instruments, including to mobilise the private sector. It is expected to prevent up to 1-1.5 gigatonnes of emissions over the next 20 years and support Africa's move away from coal.
The Head of State, President Cyril Ramaphosa said, "South Africa welcomes the commitment made in the Political Declaration to supporting the implementation of our revised Nationally Determined Contribution, which represents our country's ambitious effort to support the global battle against climate change.
"We look forward to a long-term partnership that can serve as an appropriate model of support for climate action from developed to developing countries, recognising the importance of a just transition to a low carbon, climate-resilient society that promoted employment and livelihoods".
The Queen, whilst unable to attend the conference, sent a video message urging world leaders to "achieve true statesmanship" and create a "safer, stabler future" for the planet. She has sent a clear message to act now to protect our children's future and that the "time for words has now moved to the time for action".
As COP26 continues this week, Inspired will be publishing insights throughout the event, as well as hosting Q&As live on our social channels as well as webinars and blogs. To get the latest COP26 updates, visit our COP26 Insights Hub.