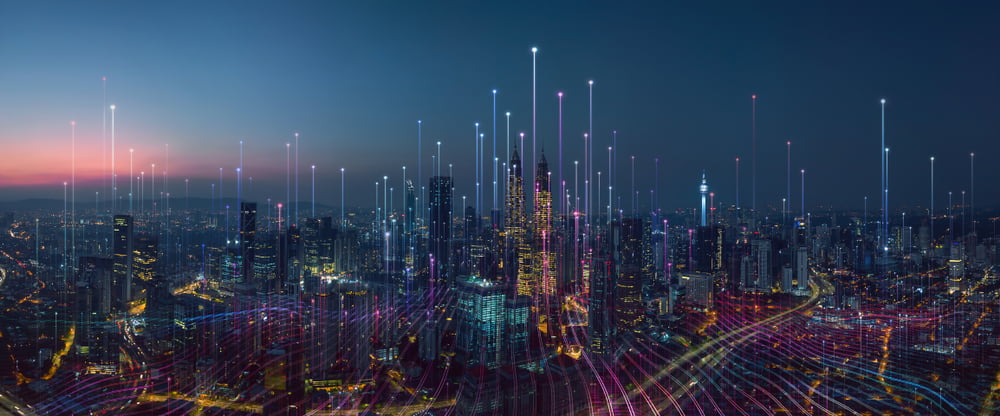 Energy Bill Relief Scheme changes to Energy Bills Discount Scheme from April 2023
The government launched a new Energy Bills Discount Scheme in January 2023 which will provide further support for businesses and organisations from the 1st of April 2023. Learn more about the new Energy Bills Discount Scheme here.
Below you can find the latest updates from Government on the Energy Bill Relief Scheme. Make sure to check back to see the latest updates.
---


The Energy Prices Bill which provides the legal grounding for government to introduce a package of support for domestic and non-domestic energy consumers has now completed its passage through the Houses of Parliament and been laid in law. The Bill is therefore now known as The Energy Prices Act 2022.
What does this mean in practice?
The Act lays provisions that empower the Secretary of State to:
Reduce the amounts that may be charged for GB non-domestic gas and electricity supplies by licensed suppliers, and
Make payments to those suppliers in respect of those reductions.
Regulations under the Act will enable the reduction to be calculated by reference to the wholesale price for electricity or gas or a notional wholesale price, if it is lower than the wholesale price paid.
The Act does not specify the level of reduction which can be applied, the particulars of the mechanism by which this is implemented or the length of time for which it may last. Such decisions will be policy decisions (not legislative ones). We await the Chancellor's speech on 17th November 2022 wherein we hope to receive more clarity on whether support under the Energy Prices Act 2022 will still be available after the 31st March 2023. As soon as further detail on this is available, we will share this information with all clients.
In the meantime, if you have any questions, please speak with your Account Manager or contact the Inspired team on [email protected] or call us on 01772 689 250


BEIS is urging organisations to respond to a government survey on energy bills after Chancellor Jeremy Hunt starts to dial back aspects of the Mini-Budget, and specifically, the Energy Bill Relief Scheme. BEIS has made a commitment to engage with businesses, organisations, and trade associations to better understand their energy needs. 
The survey is available online and will remain open until 11.55 pm on Sunday 30th October.
The survey covers a range of topics, including information about the organisation responding, your energy usage and costs, other costs, and expectations for the months ahead. Responses to this questionnaire will inform the review of the Energy Bill Relief Scheme and help shape any future support.
BEIS has stated that it wants as many organisations as possible to contribute, so it can identify those most in need of continued support New chancellor Jeremy Hunt stated this week that the two-year package for energy relief announced by his predecessor Kwasi Kwarteng would only continue in full until the end of March 2023. At Inspired, we encourage all our customers to respond to this survey, in particular charities and frontline organisations delivering vital services to the public. BEIS will be keen to ensure that financial support is targeted to those sectors most in need and those that are essential to bringing stability to the British economy and society.
Commenting for Inspired PLC, Chief Commercial Officer, Dave Cockshott added:
"The Energy Crisis has hit all businesses, public bodies and charities hard and we are actively working with our customers in all sectors to help deliver meaningful support and advice on how to plan and manage their energy throughout the winter months and into 2023. It is essential that as many organisations as possible respond to this Survey from BEIS which will be used by the Government to help shape the future of the Energy Bills Relief Scheme. On gov.uk, BEIS said the three-month review would "identify businesses and organisations most at risk from higher energy costs that will still require support after 31 March 2023, and consider the most appropriate means of providing this support."
For further information or any assistance with your energy strategy, please contact your Account Manager or get in touch on [email protected] or 01772 689250.


The expansion of the scheme means that customers who signed contracts at the end of last year or in Q1 of this year are now covered.  There is also a new requirement on suppliers to ensure the price customers pay does not fall below the government Supported Price of 21.1p per kWh for electricity and 7.5p per kWh for gas.
This means when wholesale costs, network costs, environmental levies and supplier margin are all factored in, the price customers pay (known as the 'effective retail unit price') cannot fall below the government Supported Price. The Climate Change Levy and VAT can, however, be added on top of these costs.  For those customers on flexible purchase contracts, the government has confirmed further details will be released shortly, and we will communicate these to you as soon as they become available.  
DETAILS OF THE ENERGY BILL RELIEF SCHEME  
All non-domestic customers, including all UK businesses, the voluntary sector (such as charities) and the public sector (such as schools and hospitals) are being given a discount on wholesale gas and electricity prices by the government from 1st October 2022, under a new Energy Bill Relief Scheme, published by the Department for Business, Energy and Industrial Strategy. 
All fixed contracts agreed on or after 1st December 2021, are included. Previously, the eligibility was for contracts agreed in or after April 2022.  

It will apply to energy usage from 1st October 2022 to 31 March 2023, running initially for a six-month period for all non-domestic energy users.

The savings will first appear in October bills (typically received in November).
The government has set a Supported Wholesale Price – confirmed as £211 per MWh for electricity and £75 per MWh for gas – which is a reduced price per unit of gas and electricity. For comparison, wholesale costs in England, Scotland and Wales for this winter are currently expected to be around £600 per MWh for electricity and £180 per MWh for gas.
It is important that customers realise this is not the price you pay. The price you pay is a combination of Wholesale Prices (the commodity costs where the government relief will be applied) and your Transmission and Distribution Costs (non-commodity costs which vary site by site).
This relief will include the removal of green levies paid by non-domestic customers and is equivalent to the wholesale element of the Energy Price Guarantee for households. The amount of price reduction each business will receive will depend on their contract type and circumstances.
Non-domestic suppliers and customers must not profit from the scheme, as such there may be limited exclusions to the relief, for example business that use gas or electricity for the purposes of generating or storing power.
IF YOU HAVE A FIXED PRICE CONTRACT 
Non-domestic customers on existing fixed price contracts will be eligible for support provided the contract was agreed on or after 1st December 2021. As long as the wholesale element of the price the customer is paying is above the Government Supported Price, then their per unit energy costs will automatically be reduced by the relevant p/kWh for the length of the Scheme. 

Businesses entering new fixed price contracts after 1st October 2022 will receive support on the same basis. It is important to recognise that this applies to the unit rates only. Standing charges will still be billed in addition to these unit rates, according to the contract you have in place with your supplier. 
IF YOU ARE ON A FLEXIBLE CONTRACT 
For businesses on flexible purchase contracts, the amount of reduction offered will depend on the difference between your monthly weighted average baseload price and the government supported price. This will be determined by your individual procurement strategy and calculated by your suppliers, according to the specifics of your contract. Again, this will be limited to the Maximum Discount of 34.5p reduction per kWh for electricity and 9.1p reduction per kWh for gas.   
IF YOU ARE ON A DEEMED CONTRACT 
Non-domestic customers on default, deemed or variable tariffs will receive a per unit discount on energy costs. This will be up to a maximum of the difference between the Supported Price and the average expected wholesale price over the length of the Scheme. The Maximum Discount for those on a default or variable tariff contract, has been set at £345/MWh (34.5p/kWh) for electricity and £91/MWh (9.1p/kWh) for gas. Non-domestic customers on default or variable tariffs will pay lower bills, but these will still change over time and may still be subject to price increases. 

If you are out of contract and have been waiting to see the details of this government support, you should now proceed and set up your next supply agreement as normal. The appropriate reductions will be automatically applied by your supplier for the duration of the scheme. 

The government says it is working with suppliers to ensure all non-domestic customers in England, Scotland and Wales can switch to a fixed contract/tariff for the length of the Scheme if they wish. 
IF YOU ARE IN NORTHERN IRELAND 
For businesses in Northern Ireland, a parallel scheme based on the same criteria and offering comparable support, but recognising the different market fundamentals, has now been set up. 
IF YOU DON'T USE ELECTRICITY OR GAS 
If your business is not connected to either the gas or electricity grid and you use heating oil or alternative fuels, the government says equivalent support will be provided, with further details being announced shortly. 
THE MECHANICS 
The p/kWh discount will be applied to bills automatically. Businesses do not need to act or specifically apply to the Scheme to access the support. 

In three months' time, a review of the scheme will take place and the government will make a decision on future support after March 2023. In particular, the review will look at identifying the most vulnerable non-domestic customers and how they might continue to be supported. 
HOW INSPIRED CAN HELP  
We are continuing to clarify the details and will update you accordingly as the situation evolves. Stay informed by checking our website, LinkedIn, and Twitter pages regularly.  
However, there is room for ambiguity in the scheme, which means that customers may not get all the relief they are entitled to.  For clients contracted to Inspired beyond April 2023 or currently extending their contracts beyond this period, we will provide an additional Energy Accounting Service on a complimentary basis which will: 
V

erify the relief you receive 

Resolve any issue with the relief you receive with your energy supplier on your behalf 

Ensure that you do not pay for one more unit of energy than you are obliged to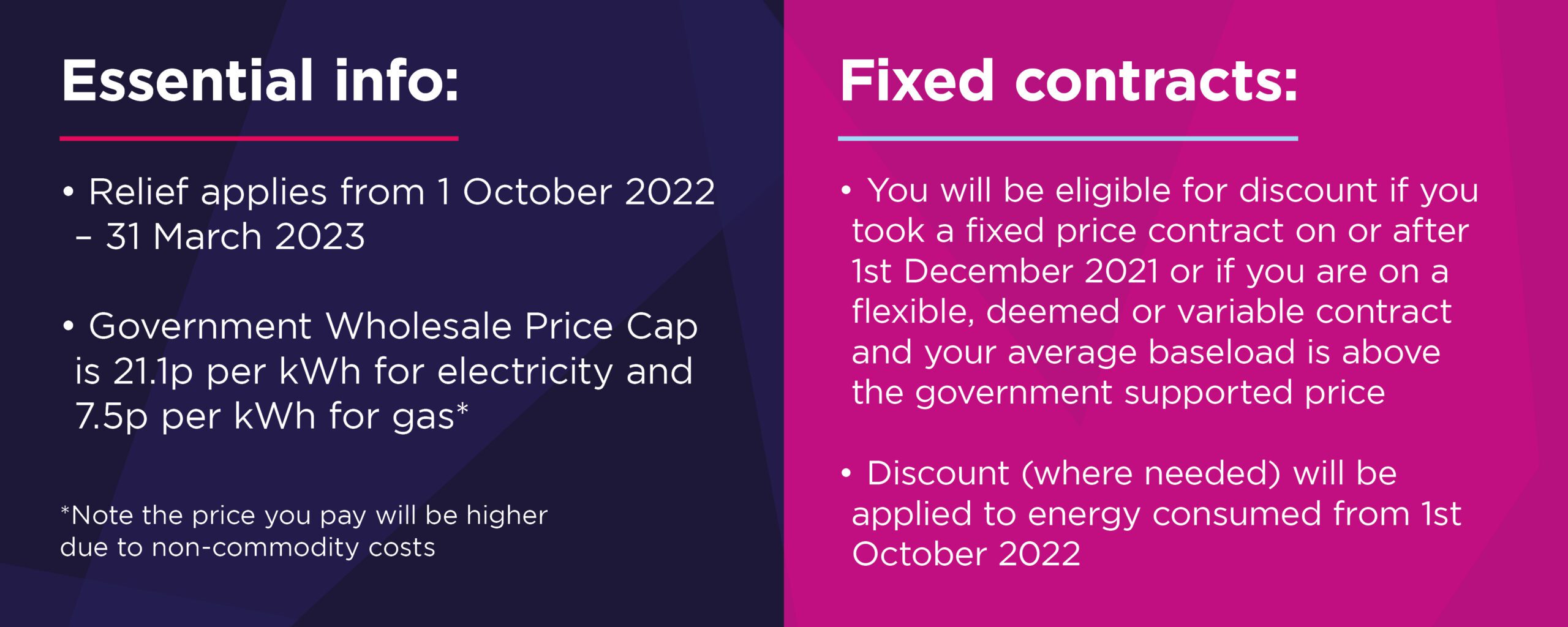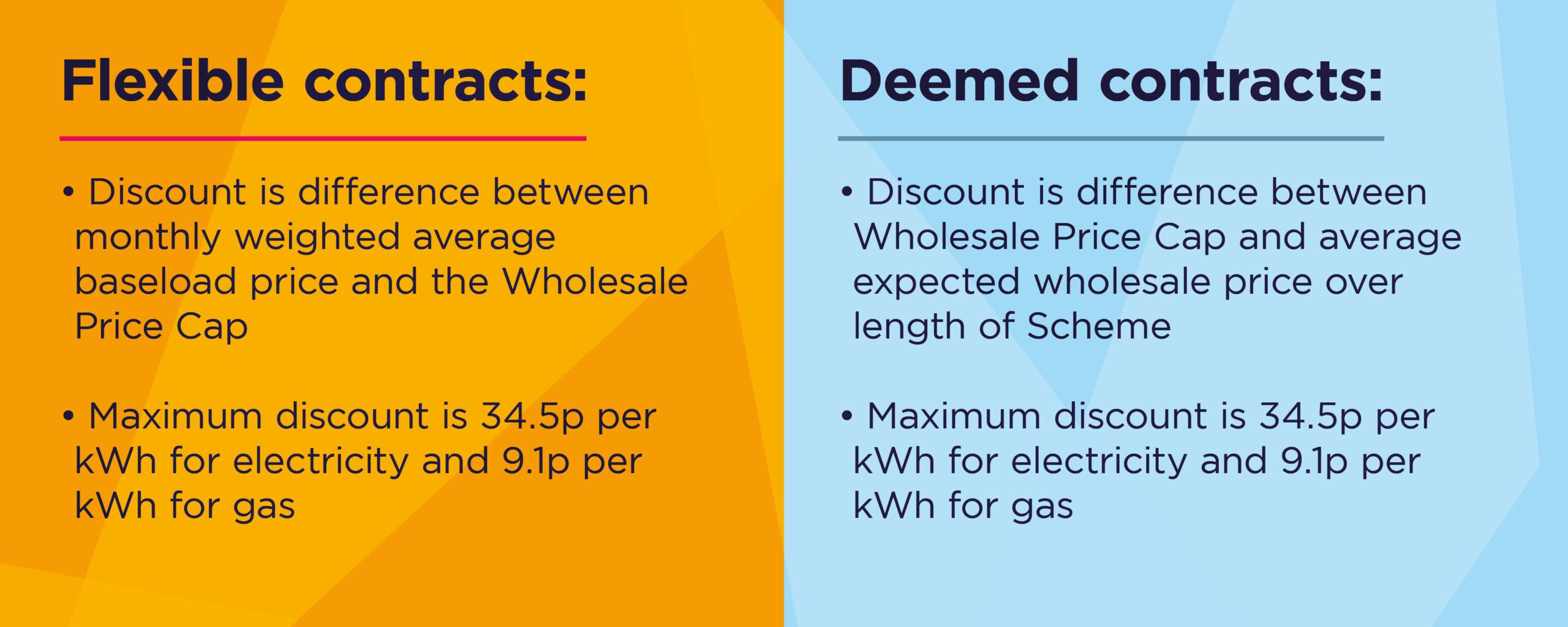 For further information or any assistance with your energy strategy, please contact your Account Manager or get in touch on 01772 689250 or email [email protected].
*Last updated 19/10/2022