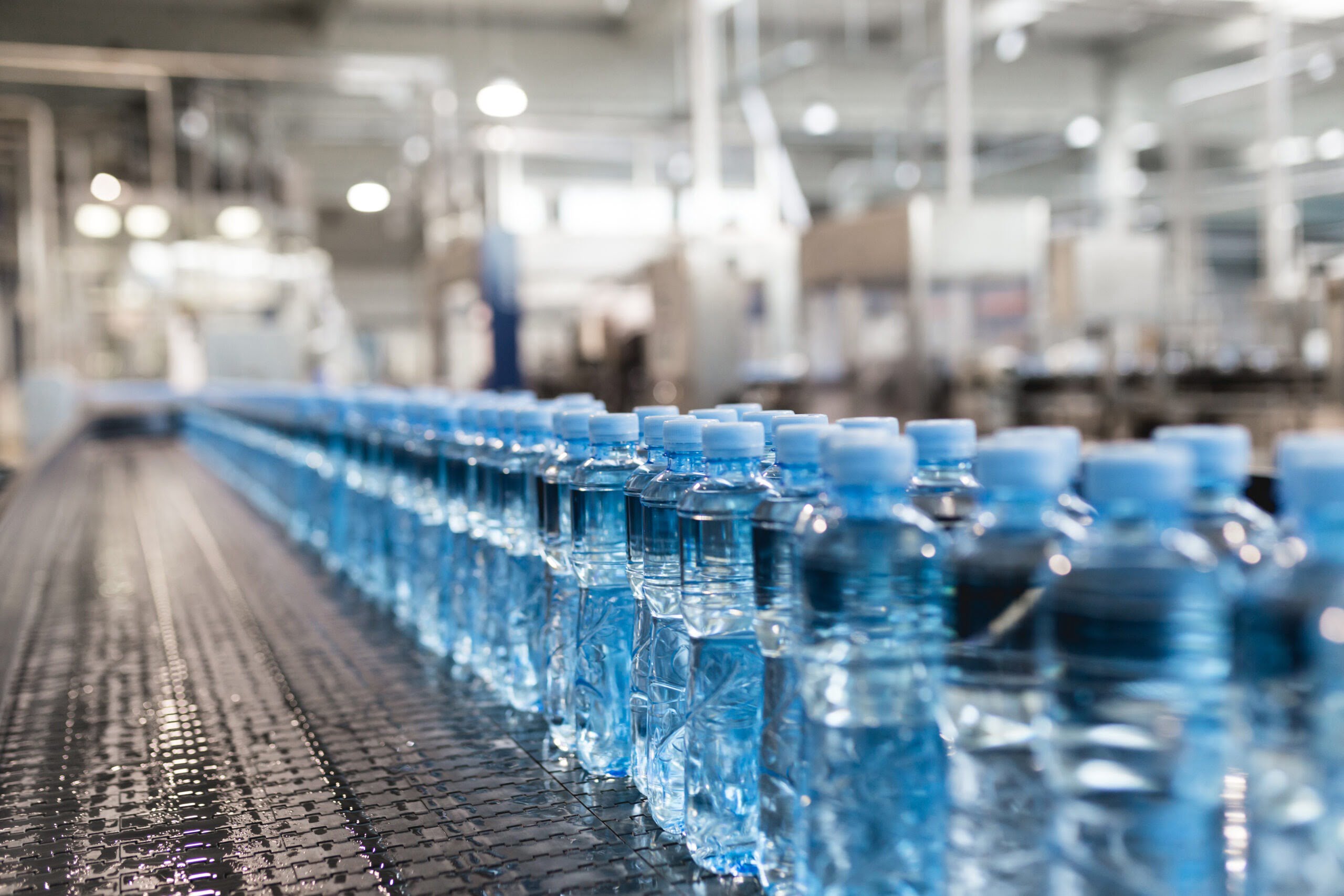 How food & drink manufacturers can overcome current supply chain pressures
The supply chain issues the food and drink manufacturers are still facing, is having a ripple effect, alongside the pressure to decarbonise to reach the UK's 2050 net-zero goal.Let's take a look at the extent of the challenges they face, and what solutions could help them.
In recent years, the supply chain has experienced significant disruptions. This led to a huge spike in demand during the beginning of lockdown, and creating shortages of basic household items, having a significant impact on the food and drink sector.
Recent data from Make UK shows that the manufacturing sector brings £31 billion into the UK economy each year, and is the 9th largest manufacturing country in the world. The food and drink sector has grown 3% (2010-2020) in terms of exporting and 17% gross value added as a percentage of total manufacturing.
The supply chain issues the food and drink manufacturers are still facing, is having a ripple effect, alongside the pressure to decarbonise to reach the UK's 2050 net-zero goal.
Let's take a look at the extent of the challenges they face, and what solutions could help them.
Manufacturing supply chain disruptions
In the past year or so, the missing links in the supply chain have been highlighted by increasing pressures as a result of:
COVID-19
A large part of the supply chain disruptions began during the COVID-19 pandemic, when lockdowns were enforced and the work from home order was implemented. This in turn, resulted in a shift in supply and demand creating problems for finely tuned supply chains. Impacted by the loss of manpower due to illness or travel restrictions many suppliers were forced to restrict their production and were unable to meet delivery obligations.
Geopolitical effects
Brexit also had an impact as the UK left the EU, more and more red tape and cross-boarder checks were put into place. Trade between the UK and the EU became increasingly challenging, from fluctuating exchange rates to building global management teams.
In more recent months, the invasion of Ukraine has seen substantial impacts on the supply of gas, in an already unsteady energy market. The US declared a complete ban on Russian oil, gas and coal imports whilst the UK is expected to phase out Russian oil by the end of the year, to give us time to find alternative supplies. Resulting in an increase in oil and gas prices and if Russia were to halt exports this could rise further.
Carbon targets
The Prime Minister's 10-point plan for a green industrial revolution announced in 2020 sets out the approach for the UK to reach net-zero by 2050. With increased pressure to decarbonise the manufacturing process, as one of the most energy intensive industries, manufacturers need to find ways to decarbonise several areas of their business, as well as the cash investment to do so. The Food and Drink Federation have also made net-zero commitments, just as many manufacturing clients that supply the sector have also, such as the retail and hospitality sectors.
Driver shortage
There was also an impact on HGV drivers due to the pandemic as driving tests were unable to take place alongside an ageing workforce and lack of diversity in the industry. Turning to overseas labour to try to solve the issue was made more challenging by new EU work rules, resulting on an impact on deliveries to the UK.
Fuel shortage
Last autumn, BP announced that due to a shortage of tanker drivers, they would be unable to fulfil some deliveries. This caused widespread panic-buying at petrol stations, with many queuing to fill up resulting in some stations running out of petrol and diesel before the next delivery could be made. There is currently no fuel shortage in the UK but there are still some issues with delivering fuel to some stations.
Closing the gap
With all the pressures the supply chain is facing, and the direct impact that is having on food and drink manufacturers, how can they overcome these challenges and move toward a more secure supply chain in the near future?
Supply chain resilience
Within the food and drink manufacturing sector, some are having to shut down or slow production as operating costs become even more expensive. To tackle this, some manufacturers may either absorb the costs or pass the costs onto their customers – both of which are unfeasible.
Working to ensure that the supply chain is resilient enough to withstand any future resource issues is another task manufacturers need to prepare for. Working with a wider pool of suppliers can help ensure that when sourcing ingredients becomes difficult, they have a range of alternative options to go to. This should include regional suppliers and a plan for keeping larger strategic stocks. Supplier relationships and customer loyalty are essential to having a resilient supply chain that helps your business thrive.
Reducing costs through your energy
More and more end user businesses are now focusing on ESG and their Scope 3 emissions. This will have a knock-on effect for all manufacturers, and they will need to show sustainability credentials and reduce their emissions.
As a result of supply chain partners to the food and drink sector making their own commitments to net-zero, manufacturers must now also actively reduce their environmental impact to drive efficiency and satisfy the requests of their clients. Being able to demonstrate they have a robust decarbonisation plan in place makes manufacturers an attractive supply chain partner to many potential clients supporting their competitiveness in what can be a low margin sector.
Reducing carbon emissions and energy consumption can help reduce manufacturers overall energy costs. Announced in the governments energy security strategy, the Energy Intensive Industries (EII) compensation scheme has also been extended, to support manufacturers with soaring energy costs.
But working towards a net-zero carbon future, may be the answer to tackling the pressures manufacturers are facing. For more information on how to reach net-zero, get in touch with our experts on 01772 689250 or email [email protected].