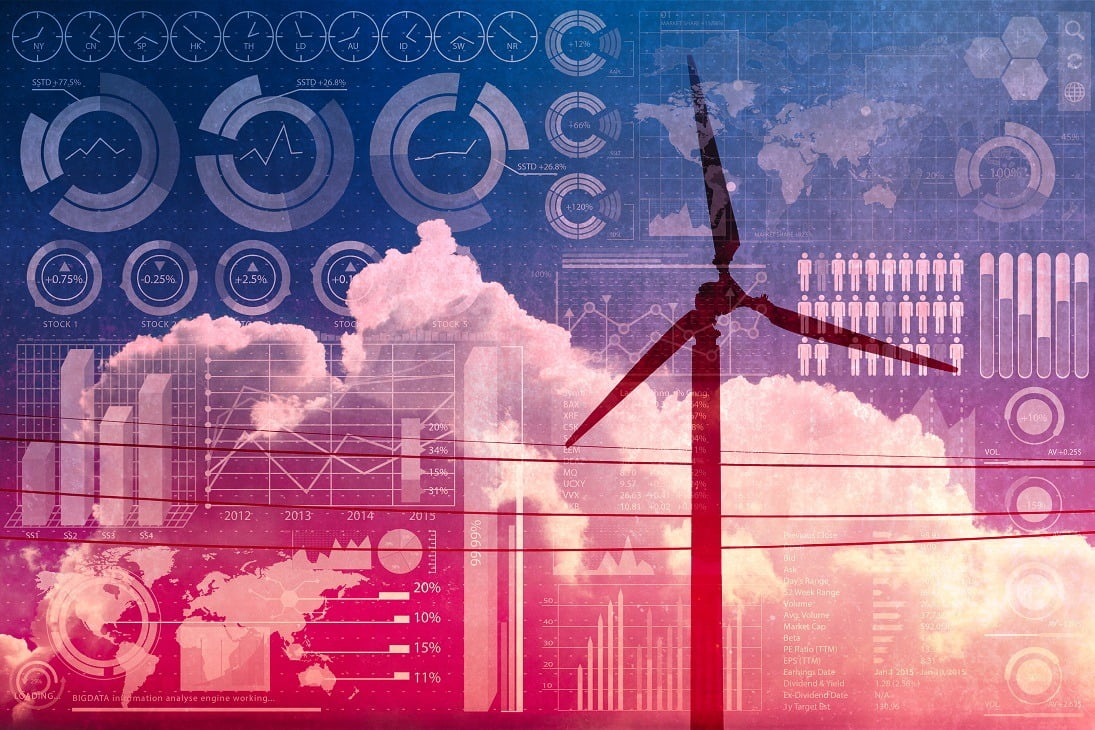 National Grid warns radical change needed for net zero
National Grid's annual Future Energy Scenarios (FES) report always contains some interesting insights into how our energy system and the way we use energy could change in the coming years. This year, with the new net-zero target in place, the scenarios highlight the urgent need for action if we are going to meet our goal. […]
National Grid's annual Future Energy Scenarios (FES) report always contains some interesting insights into how our energy system and the way we use energy could change in the coming years. This year, with the new net-zero target in place, the scenarios highlight the urgent need for action if we are going to meet our goal.
The energy landscape changes so quickly that it would be impossible to accurately predict the future out to 2050, but the FES provide us with a number of credible scenarios of how our energy system could evolve over time, and the implications of each scenario for energy users.
This year, they have developed two scenarios in which we meet our old emissions target of an 80% reduction by 2050, compared to 1990 levels. They have also created two scenarios in which we fail to meet the target, and for the first time, a fifth 'Net-Zero scenario', which outlines what a net zero UK economy could look like.
Here are the key takeaways from this year's FES report…
Strong policy action must be taken
The FES show that we could run the risk of missing the original 80% reduction in emissions target unless the Government starts putting some bold policies in place now, to ensure everyone makes a concerted effort to achieve our goal. It is hoped that the long-awaited Energy White Paper, due to be published imminently, will contain some hard-hitting policies designed to drive change as we move towards net zero.
We will also need to increase deployment of almost all energy technologies, from bioenergy and battery storage to hybrid heat systems. Development of more innovative decarbonisation solutions, such as carbon capture, usage and storage (CCUS) will also be essential. The FES show that policy support for these technologies is key, as the two scenarios in which we do not meet the 80% emissions reduction target receive limited policy support, which results in new technologies developing slowly. Positive engagement and support measures will be key to ensuring efficient development and uptake at scale.
Electricity demand will rise significantly
We are already making significant strides towards decarbonising our electricity system – National Grid claims that the system's carbon intensity has halved over the past five years, and their goal is to operate a net zero electricity system by 2025. As we progress the electrification of our heating and transportation, however, we will need to carefully manage supply to ensure we can meet demand, which could peak at around 115GW in 2050.
The need for flexibility on the electricity system will increase significantly, with more businesses adopting demand response measures so National Grid can flexibly manage at least 13GW of capacity load during peak demand periods. Electric vehicles will also play a key role in alleviating the pressure on the grid, as smart charging (outside of peak periods) and vehicle-to-grid technology will further boost the grid's flexibility. Smart charging cars could store a fifth of Britain's solar generation for when it's needed. In both Two Degrees and Community Renewables, the two scenarios in which we meet the 80% emissions reduction target, electric vehicles are the most popular form of transport by 2035.
Decarbonisation of heat is more complex
We currently have plans in place to define a clear heat strategy by 2025, and the FES reveal that if we meet this deadline, we can achieve an 80% emissions reduction by 2050 – but there's no room for delays. All of the scenarios demonstrate immediate action we can take to decarbonise heat, from raising appliance efficiency standards to boosting the thermal efficiency of our homes, so most houses are rated EPC Class C or above by 2030.
There are several heat decarbonisation pathways available to us. In the Community Renewables scenario, for example, solutions like electric or hybrid heat pumps, district heat and biofuels provide low-carbon heating in over 80% of homes by 2050, while the Two Degrees pathway shows over a third of homes are heated by hydrogen by 2050. Both scenarios achieve the 80% emissions reduction target.
Net zero will require radical change
The four main scenarios posited in the FES report have been modelled on our old 80% emissions reduction target – which means that if we're going to achieve net zero by 2050, we will need to implement even more radical changes, and quickly.
In their net zero sensitivity model, National Grid state that the electricity system will need to operate solely on zero carbon generation, while the gas system will need to be overhauled to accommodate hydrogen. Road transportation will need to be completely decarbonised, with vehicles shifting to electric or hydrogen power. Even if we manage all of these actions, we'll also need to rely on biomass power generation and CCUS to offset around 37 million tonnes of residual CO2 emissions.
Future-proof your energy strategy
As we move towards net zero, we can expect to see our energy system evolve rapidly and increasing pressure on businesses to reduce their emissions. In this environment, it's vital for businesses to stay up-to-date with changes and ensure their energy strategy is built with tomorrow's challenges and opportunities in mind.
Inspired Energy's industry experts can help you to create a future-proof energy strategy that delivers the most value for your business – talk to them today on 01772 689 250.