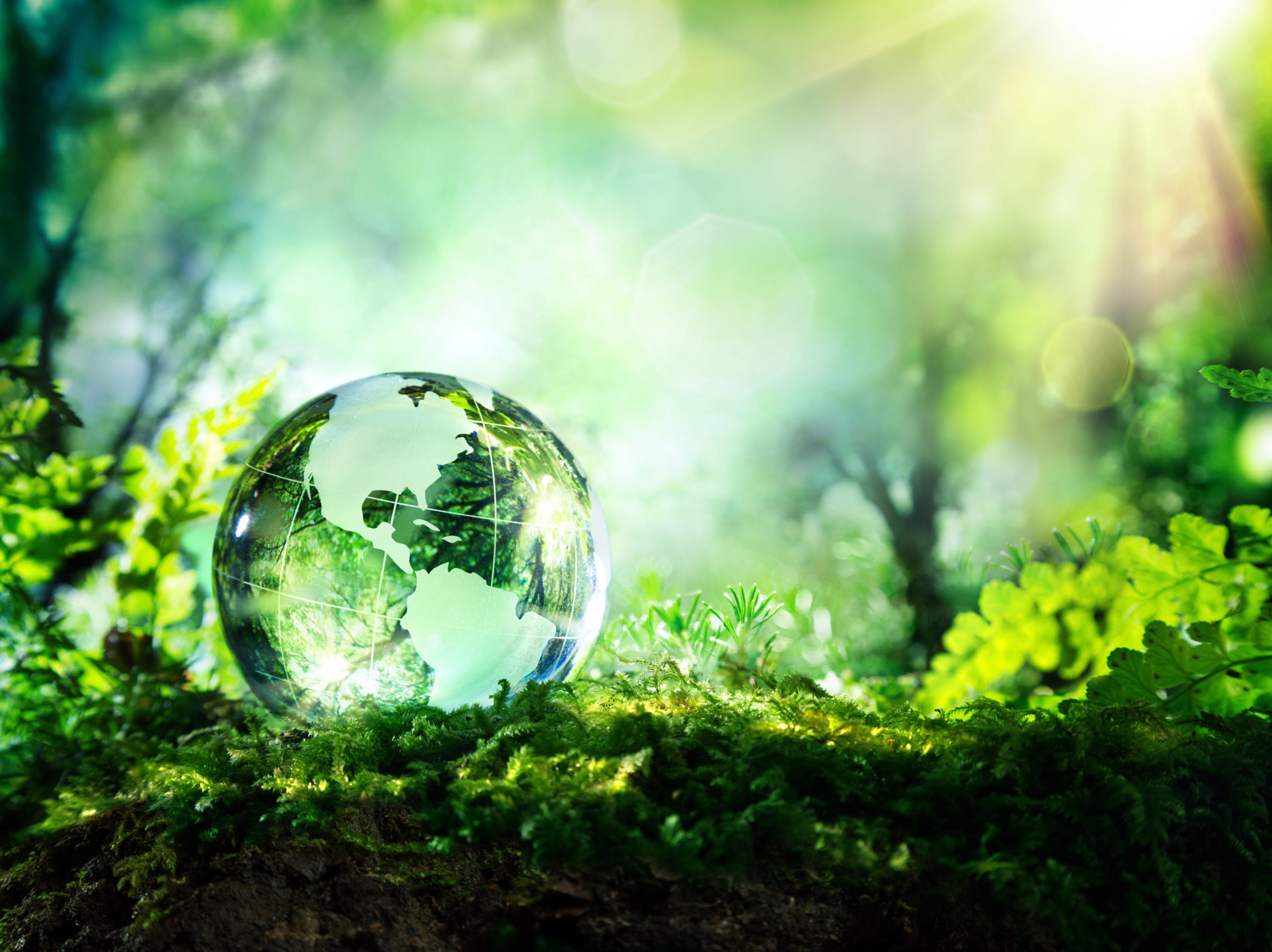 What's next for net-zero? Climate policy in a post-Covid world
The UK's target to reach net-zero emissions was already ambitious – so with challenges like post-coronavirus recovery and Brexit on the horizon, will we be able to meet it? We've already made some good progress on decarbonisation – since 1990, the UK's greenhouse gas emissions have fallen by >40%, and we now emit 3x less […]
The UK's target to reach net-zero emissions was already ambitious – so with challenges like post-coronavirus recovery and Brexit on the horizon, will we be able to meet it?
We've already made some good progress on decarbonisation – since 1990, the UK's greenhouse gas emissions have fallen by >40%, and we now emit 3x less carbon per unit of GDP than we did thirty years ago. The vast majority of this was delivered through the movement from coal power to gas and renewables, and the general move from a manufacturing to a service sector economy. If we're going to continue this trend and meet net-zero emissions by 2050, we'll effectively need to ramp up our decarbonisation efforts, keep tackling the challenges of heavy industry, space heating, road transport and aviation.
Net-zero isn't the only challenge we're facing – with the Government, businesses and individuals alike focused on recovering from the coronavirus pandemic and preparing for the Brexit transition period to end in December, there are a number of pressing issues that could threaten our net-zero progress.
So, how could these issues impact our net-zero goal? Let's take a look…
An accounting shift
When the Brexit transition period ends on 31st December 2020, our Net-Zero ambition won't change because the net-zero target is set in UK law – it's a domestic piece of legislation, rather than EU legislation.
However, the way we measure our progress towards net-zero may change. We currently use net emissions accounting for the sectors affected by the EU ETS, in which all trading activity is recorded. This means that businesses that don't reduce their emissions and buy in permits from a third party instead are currently recorded as a 'reduced emission entity', while emissions reductions from those that reduce their emissions and then sell their surplus permits into the market don't count.
If we leave the EU ETS then we'll switch to gross accounting, which means EU ETS trades are ignored. This will probably mean that the carbon budgets will need to be reduced, as the UK is a net seller of permits into the EU ETS.
The EU ETS (or equivalent)
A lot of the mechanisms we currently have in place to deliver net-zero, such as the EU ETS and our renewables targets, are European mechanisms, so they will need to be translated into UK law when the transition period ends.
When it comes to carbon pricing, the Government recently published plans for a UK-only emissions trading scheme. which proposed a potential link between the UK ETS and the EU ETS. There is a precedent for non-EU states operating in conjunction with the EU ETS, as Switzerland has a carbon trading link with the EU, but there have been some reports that officials in Brussels are concerned that a link with the UK ETS could threaten the EU ETS.  Without this link, the UK ETS would be a much smaller, less liquid market, so we may need to bring new sectors into the scheme.
If the Government can't create a UK ETS that will be sufficiently aligned with the EU ETS, another option is to get rid of the trading scheme and place a carbon tax on emissions instead, which would simplify the policy landscape for businesses. However, the tax rate would need to be guaranteed for the long-term to ensure the credibility of this approach, and it is a somewhat blunt tool that may not stimulate efficiency to the same extent as a trading scheme.
Changing carbon budgets
Once the initial coronavirus crisis has passed, most economists believe that there is likely to be a prolonged depression. The recovery of economic activity will define performance against the next two carbon budgets, including the current budget (2018-22) and carbon budget 4 (2023-27).
The impact of the coronavirus on individuals and businesses' activities across the globe means that emissions have dropped quite sharply this year. Global emissions are currently around 5% lower than they were this time last year, which is a more significant drop than we've ever seen before (in the 2008 financial crisis, emissions only dropped by around 1-2%). It will be interesting to see to what extent current behaviour changes are sustained, and how this will continue to impact our emissions. There is a strong argument that further government policy intervention will be needed to sustain the temporary reductions achieved by widespread lockdown – a green recovery.
A green recovery
The implementation of Streamlined Energy & Carbon Reporting, the extension of the CCA scheme are both signs that this Government are willing to put in place measures to drive emissions reductions; but alone they don't go any further than Business as Usual at this stage.
There's a strong case for zero-carbon recovery, with many in EU, academic and policy-making departments calling for us to 'build back the economy better'. We can certainly expect the Government to spend huge amounts of money to stimulate the economy, and there's clear evidence that zero-carbon measures are very good economic stimuli. Support for low-carbon measures such as EV charging infrastructure, and energy storage could therefore make a real difference both to the economy and to our net-zero progress.
There are also questions around whether support for companies should be linked to emissions targets. While we're still in the 'survival' phase of the pandemic for many businesses this won't be appropriate, but as we move into the recovery phase there's suggestions that support could be tied to emissions reduction. This is a tool that the French government is already putting into action – they have recently released €15 billion in funding for the aerospace industry, but businesses must commit to investing in electric, hydrogen and low-emission aircraft in exchange for this aid.
Navigate your way to Net-Zero with Inspired 
While issues like Brexit and Covid-19 may be the key priorities for your business right now, our Net-Zero target is only getting closer, which means it's vital that you keep taking action to decarbonise your organisation and start benefiting from the long term cost and reputational benefits.
At Inspired Energy, we know that it can be difficult to know whether you're taking the optimum route to Net-Zero, so our experts are always on hand to help you identify the best next steps for your organisation. Call us today on 01772 689 250 to find out how we can support your organisation's journey to net-zero.