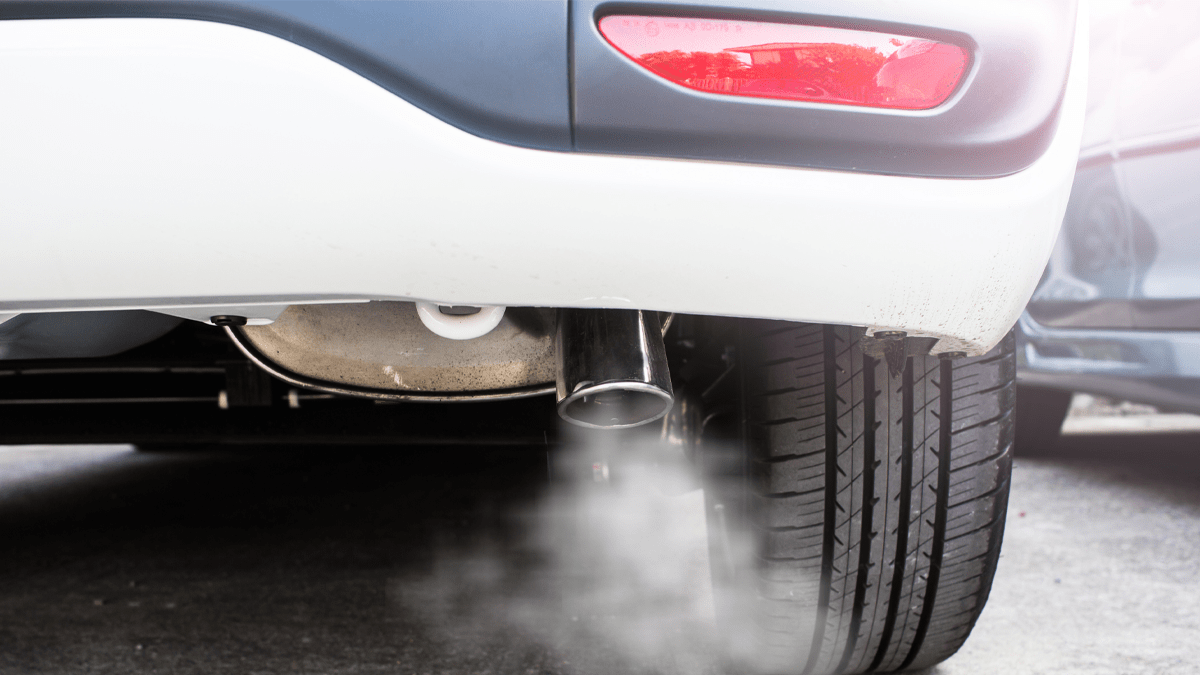 If your workforce has shifted to a remote working model due to Covid-19, your organisation's transportations emissions may have fallen temporarily in the past year. Now that restrictions have lifted, it's time to make sure your transport emissions don't return to previous levels by taking action now.
Transport currently accounts for the largest proportion of the UK's greenhouse gas (GHG) emissions, producing 27% of the UK's total emissions in 2019[1]. Many of our transportation methods and systems are still heavily reliant on fossil fuels, despite advancements in technology like electric cars, which means this can be a tricky area to decarbonise. But emissions from travel and transport count towards your business's Scope 1 and 3 Greenhouse Gas (GHG) emissions, it's important to do what you can to reduce them.
Here are our experts' top tips for reducing your transport emissions:
1. Implement green travel policies
Putting green travel policies in place can help you to encourage your employees to think more carefully about how and when they travel for work purposes. Both your employee commuting and business travel emissions count towards your Scope 3 emissions, so implementing policies in these areas can make a substantial impact on your carbon footprint.
When it comes to business travel, there are a range of policies you can introduce to reduce the amount of unnecessary journeys made by your employees. If your employees have been working remotely during the pandemic, they should already have the video meeting technology they need to conduct meetings online rather than in-person wherever possible. You should encourage all employees to carefully consider whether a meeting needs to be in-person before they travel, and require all business travel to be signed off by the employee's manager to ensure that they do have a good reason to travel to meetings.
You could also implement policies and programs to encourage your employees to use lower-carbon forms of travel to get to and from work, such as the Cycle to Work scheme.
The Government's Cycle to Work scheme enables employers to give their employees access to 25-39% savings on bikes and equipment, so that they can travel to work without creating any emissions. If you're coming to the end of your building's lease, then you could also consider moving to an office space close to public transport stops, as this will make it easier for employees to take the train or bus.
Implementing flexible or remote working policies for the long-term can also help you to cut your Scope 3 emissions by reducing or removing the need for your employees to commute to your site. By taking these measures to reduce unnecessary journeys, you can not only cut your emissions, but also cut your costs (in terms of expenses) and enable your employees to save time they would have spent travelling more productively.
2. Switch to low-carbon vehicles
Whether you have a company car scheme or a fleet of vehicles, you could significantly reduce your travel emissions by switching to hybrid, electric and low-carbon vehicles. The emissions these vehicles create will contribute to your Scope 1 emissions, so it's vital to tackle them. The recently published Transport Decarbonisation Plan also includes a ban on new petrol and diesel vehicles (set to come into force in 2030) and proposals in place to phase out polluting heavy goods vehicles from 2035, so by transitioning your fleet now you can get ahead of changing legislation and demonstrate your commitment to greater sustainability.
Over 100 of the UK's leading businesses have signed up to the EV100 initiative and pledged to electrify their fleets by 2030, including National Grid, Capgemini and Tarmac. If you have a company car scheme in place, then you should consider only offering hybrid or fully electric vehicles to encourage employees to make the switch to a low-carbon vehicle. You could even offer an electric car salary sacrifice scheme, in which your employees can rent an electric car in exchange for a portion of their gross salary, enabling you to benefit from reduced emissions and your employee to benefit from an electric vehicle and tax benefits.
If you have a fleet of heavy goods vehicles (HGVs), then switching to electric lorries may need to factor into your plan further down the road. While the technology behind EVs is evolving rapidly, and there are some electric trucks on the market, their range can be limited and they typically require charging can take a long time, which is inconvenient for drivers. In the meantime, you could provide your drivers with training on how to drive more efficiently, which will reduce their fuel consumption and the risk of wear and tear, helping your business to save emissions and save money.
3. Choose your suppliers carefully
Your Scope 3 emissions also include both upstream and downstream transportation and distribution emissions. This includes any emissions that occur from the transportation or distribution of your products in vehicles that aren't owned or controlled by your business – a.k.a., your suppliers' vehicles. So when you're striving to reduce your transportation emissions, then, it's important not to forget those created by your supply chain.
You can address emissions in this area by reviewing all current and new suppliers' sustainability credentials, to determine whether they're taking steps to reduce the emissions they generate when transporting your goods. You could ask about their cube utilisation, for example, as this will give you a clear picture of the amount of the total available space in their vehicles that is utilised when moving goods. Suppliers that strive to maximise their cube utilisation will be able to fit more products into fewer vehicles, and reduce their (and your) carbon emissions as a result. You should also carefully consider the location of suppliers' warehouses when choosing a new supplier – the closer they are to the area that they need to deliver to, the smaller their transportation emissions will be.
If your existing suppliers' transportation practices aren't as efficient as you'd like them to be, it doesn't mean you need to find another supplier. Instead, you could work with them to carry out a carbon insetting project designed to cut their transport emissions. Carbon insetting projects are similar to carbon offsetting projects, but they are carried out in partnership with your suppliers, which means that your business's investment stays within your supply chain. It can also help you to build stronger relationships with your suppliers, and make a tangible difference to your Scope 3 emissions. To find out more about carbon insetting, watch our short video explainer here.
Tackle your transport emissions with our support
Your transport emissions can be a difficult area to tackle – but with the right support, you'll find it much simpler. Our experts help you reduce your transport emissions across the board, from your employee commutes to your supply chain. To find out more about how we can help your business, call us on 01772 689 250 or email [email protected].