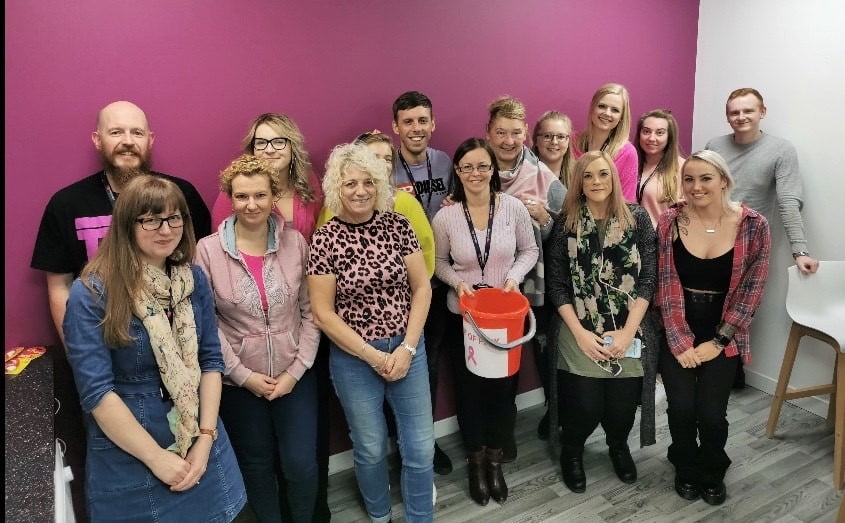 'A Hint of Pink' Charity Fundraiser
Inspired Energy took part in a charity dress down day on Friday 29th November, to help raise funds for 'A Hint of Pink'
Inspired took part in a charity dress down day on Friday 29th November, to help raise funds for 'A Hint of Pink' – a local charity which supports Blackpool Victoria Hospital's Rose Clinic.
Set up by cancer survivors – Ruth Boardman and Rena Shanahan, the charity provides vital equipment to the hospital's breast care centre.
A Hint of Pink was nominated by the company's BPI team in support of their colleague, UK Business Systems Manager, Samantha Gowland, who is currently receiving treatment at the clinic.
A total of £500 was raised for the cause – the money raised will help breast cancer patients, not only in the breast clinic but also other departments in the hospital where a breast cancer patient may be treated.