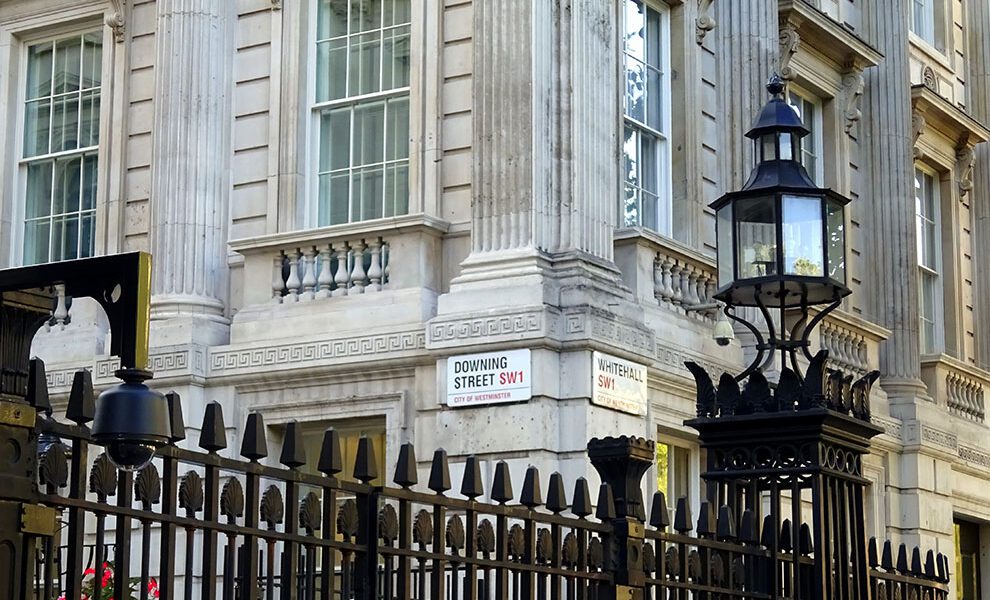 Prime Minister's announcement on net-zero – the so what
A storm of outrage amongst the low-carbon community began from the Downing Street press room last week. But is this really what it first seems?
A storm of outrage amongst the low-carbon community began from the Downing Street press room last week.
But is this really what it first seems? Should we be concerned about the direction of travel, or is the whole thing a PR tempest in a teacup?
In case you're catching up on current affairs, Rishi Sunak announced during a hastily assembled press conference that his team intended to rethink some of the government's earlier pledges around the policies to support the net-zero carbon transition.
The Prime Minister claimed to be promoting honest debate about the trade-offs needed to support the clean energy transition, that taking a new approach to net-zero enabled him to take steps to reduce living costs for British citizens.
So, what did it all mean for the typical energy manager or business sustainability team? Well, the answer is both "not a lot", and "possibly a great deal", depending on how the next few months play out. Let us explain:
All noise, no meaning
Many of the matters Rishi claimed he was going to "scrap" had never been announced as official government policy. For example, proposed taxes on meat and air travel, and mandatory recyclate segregation rather than mixed collections of recyclable materials. These things may have been discussed but were not ever put into law or guidance.
Much of the rest of the speech focused on domestic initiatives that have little or no impact on the typical business energy manager, for example pushing back regulation on standards for energy efficiency in rented housing. The ban on gas boilers and fossil-fuel powered vehicles were both delayed, but these were never intended to change consumer behaviour, rather to stimulate industry investment in heat pumps and electric vehicles.
This implies minimal impact on the typical business energy manager.
However, removing things that never existed diverts the conversation away from the potential implications from other aspects of the speech.
The Clean Energy Transition
Hidden in amongst the announcements on net-zero policy was a promise to create the UK's first ever spatial plan for energy infrastructure, set out to give industry certainty about where generation and network assets will be located and communities a voice in these plans.
Many Local Authorities are already working on such plans through their Local Area Energy Plan so to see this being brought into a national workstream is welcome news, helping ensure that boundary communities are treated consistently in local decision-making, and that planning for major infrastructure is made easier and more timely.
It's also hopefully good news for businesses, particularly those looking to invest in new locations; for data centres, distribution centres and other large energy consumers, understanding where major energy projects are to be developed is an important consideration when assessing constraints on the grid network and availability of capacity. As the planned changes to the wholesale market under the Review of the Electricity Market Arrangements start to take effect, proximity to generation assets may even become a major consideration in such decisions.
Also positive for business and public sector energy consumers is the hint towards revising the process for new grid connections, where energy projects will be connected in order of readiness, rather than date of application.
Whilst we await further detail on the Prime Minister's plans in this regard, our customers with the necessary permissions, finances and engineering design for distributed energy projects should expect to be able to secure their connection agreement sooner, boosting the market for – and consumer benefits from – on-site generation.
Where there is less clarity from a business perspective is on energy efficiency in buildings. Whilst policies to enhance the energy efficiency in the private rented housing sector have been watered down, there was no mention of the equivalent regime for commercial premises. At the time of writing, the Minimum Energy Efficiency Standards are in place the force commercial landlords to upgrade the fabric and building services of their properties to a minimum EPC "B" rating by 2030. In the absence of any announcement by Prime Minister Sunak regarding commercial properties, this is not expected to change.
The wider context
Not only do we believe that British business will continue to invest in sustainable energy systems, showing both leadership on global issues and fiscal prudence in managing their supply and demand of electricity and fuel requirements, but outside of the Cabinet, the British establishment continues to support the clean energy transition.
King Charles has been discussing climate with the French President Macron as part of the UN Climate Ambition summit, developing diplomatic consensus on cross-European action for net-zero.
The House of Lords recently passed an Amendment to the Levelling-Up and Regeneration Bill, which will introduce the same requirements for onshore wind as other sources of renewable energy, and policies and legislation working through the parliamentary system tighten emissions limits and promote the importance of environmentally sound decision-making on matters as diverse as public expenditure and the import of goods.
Perhaps most importantly, more than 400 businesses and non-governmental organisations – many of which are Inspired customers – signed a letter urging the Prime Minister to reconsider, warning that these announcements risk muddying the policy waters.
It's vastly preferable for people to switch to low-carbon energy alternatives not because of legal duty, but because it makes sense. Undoubtedly, over the long term, it does. British business remains committed to the UK's global leadership on climate issues and Inspired is proud to play an active part in this movement.
What next?
Despite our disappointment in the over-riding direction of these policies, it is important to recognise that Rishi Sunak made some valid points.
The Prime Minister is right that ministers have set ambitious targets without the detailed plans on how we are going to hit them.
He is right that upcoming reforms to our energy infrastructure, including improvements to our transmission and distribution networks are desperately needed and that cost implications of each action need to be carefully considered instead of embarking on short-term policy adjustments that fail to deliver the change that's really needed.
He is right that a 17-minute debate on our carbon budget is not a responsible way to make important decisions – although we would have liked to see more detail on how he intends to address this and ensure that climate change and, in particular, the clean energy transition get the attention they deserve in both our legislative Houses.
With this speech, Rishi Sunak made it clear that net-zero is going to be one of the key battlefields at the next general election.
However, by diluting the Conservatives' previously ambitious stance on net-zero, we believe he undermines his own arguments, spurring delays that could increase costs over the long-term and politicising the climate crisis instead of convening cross-party support on such an important issue.
The backlash the Tories have received from proponents of the clean energy transition allows the opposition room to present a more positive message: the importance of domestic energy security that is unencumbered by the volatility of global fossil fuel commodity prices, the opportunities for our manufacturing sector, and the significant economic benefits for businesses – and homeowners – that invest in energy efficiency and on-site generation.
At Inspired, we have long called for reasoned debate on these issues. Let's see if we finally get it.