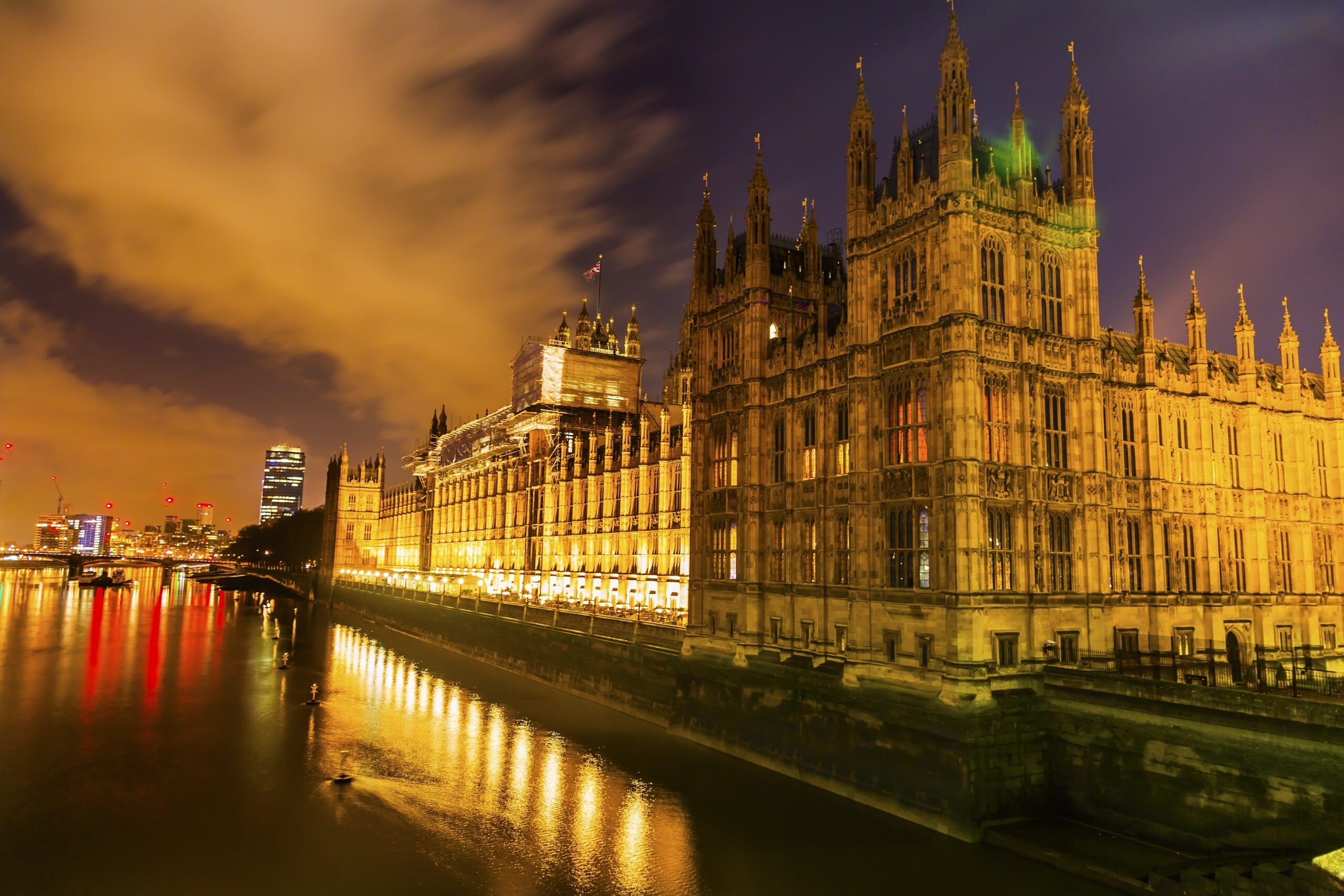 Queen's Speech 2021: Energy, Climate and Environment summary
The Government presented the Queen's Speech programme at the State Opening of Parliament highlighting their legislative agenda for the next parliamentary year and providing further insight into their priorities and plans.
The Government presented the Queen's Speech programme at the State Opening of Parliament on 11 May, highlighting their legislative agenda for the next parliamentary year and providing further insight into their priorities and plans.
Unsurprisingly, this year's programme is obviously defined by the impact of the Covid19 pandemic, meaning much of the Speech reinforced the need "turbocharge" the UK economy, "level up" opportunities across the UK and to "Build Back Better".
With COP26 just four months away, and the potential of a green recovery central to many of the Government's core aims, energy, climate and the environment were key themes within the speech.
We've rounded up the key points included in the Speech below, or for a more detailed overview of the key policy milestones and updates, you can register here to watch a live recording of Inspired Energy's own policy expert Georgina Penfold's webinar at our On Demand event.
Climate Change, Net-Zero and COP26
The Queen's Speech reconfirmed the recently announced the Sixth Carbon Budget target to reduce emissions by 78 per cent by 2035 against 1990 emissions levels, and the Government's 10 Point Plan for green industrial investment over the next 10 years.
The speech announced a 68 per cent greenhouse gas emissions reduction by 2030 as a Nationally Determined Contributions (NDCs) commitment, reconfirming a push for more ambitious global NDCs ahead of the COP26 climate conference to be held in Glasgow.
The Government also highlighted forthcoming Heat and Buildings, Transport Decarbonisation, and Net-Zero strategies and plans detailing the Government's routes to reach Net-Zero by 2050, as laid out in the Energy White Paper published in December last year.
However, despite the prominence of these themes, there remains little detail emerging from No.10 around how it intends to deliver its aims and meet the UK's new and challenging environmental targets. It will be crucial that the Government fleshes out its aspirations with concrete plans and initiatives within this parliamentary year to provide businesses with greater certainty and ensure that the UK is on track to meet its environmental targets.
Environment Bill
The Queen's Speech also confirmed that the UK-wide Environment Bill, launched in January 2020, will be a priority in the coming year.
The legislation will place a duty on Ministers to incorporate environmental considerations into policy development, as well as set legally binding environmental targets, which will replace current responsibilities for environmental protection that stem from the Treaty of the Functioning of the European Union (TFEU).
The Bill also includes requirements for environmental improvement planning, and the establishment of an independent Office for Environmental Protection (OEP), as well as additional circular economy elements to promote resource efficiency and waste minimisation, introducing initiatives such as producer responsibilities, product labelling and charges for single-use plastic items.
Other Bill measures include legally binding air pollution targets for PM2.5, fine particulate matter in air smaller than a certain diameter, which is harmful to health; 'biodiversity net gain' mandates in the planning system, as well as Local Nature Recovery Strategies; and responsibilities for businesses that use agriculture products associated with deforestation, including prohibiting use of commodities from illegally deforested land.
Draft Downstream Oil Resilience Bill
The Government announced legislation to allow the Government to collect information from the fuel supply market to understand risks of disruptive events, order companies to take action to ensure resilience of fuel supply, and to ensure owners of fuel infrastructure are financially and operationally stable.
The Government notes that 96% of transport fuel comes from oil-based sources, without viable short-term replacement options. This makes the sector vulnerable to supply disruptions, which is one of several motivating factors behind the legislation.
Subsidy Control bill
Moving away from EU State Aid rules, the Government announced the creation of a UK-wide subsidy control system, which includes aims to promote UK achieving net-zero and will likely continue to support environmental protection including energy savings as a category of activity.
The overall goal of the bill is to give public authorities the ability to tailor subsidy strategies to local needs while fulfilling international subsidy control obligations.
Skills and Post-16 Education Bill
This bill introduces a lifetime skills guarantee, including flexible funding for higher and further education, aligned to needs of employers to support skills in key areas, including clean energy. It is envisaged that employers will take a prominent role in developing skills plans with providers.
Infrastructure and Investment
The Government will focus on reducing Government debt, aiming for the budget deficit to be nearly eliminated by 2025-2026.
However, it also detailed investment plans: A forthcoming "Levelling Up" White Paper for jobs and economic recovery will contain proposals on regeneration and investment into regions, cities, towns and communities, including £billions of Levelling Up Funds to boost growth and jobs across the UK, and a specific £830million pot for a Future High Street Fund. The Speech also detailed enterprise, jobs, and public services investments, including for 40 new hospitals, as well as investment in education and infrastructure such as Integrated Rail.
The programme includes incentives for R&D intensive UK firms, an Innovation Strategy led by BEIS plus a real term increase in Government R&D spending. It also includes funding to keep UK involvement in Horizon Europe, and, by 2024, the establishment of an Advanced Research and Invention Agency (ARIA) via the Advanced Research and Invention Bill. The new agency will support a diverse range of "high-risk, high-reward" research.
Planning Bill
The Planning Bill will aim to modernise, simplify, clarify, and speed-up planning rules for developers. It will establish a framework to promote positive outcomes from developments, including environmental opportunities, and aim to significantly decrease the time it takes for developments to go through planning systems.
Keep abreast of developments
You can register and watch bitesize briefings, webinars and live panel recordings on some of the biggest topics in energy and sustainability in our On Demand event here, including updates on net-zero, policy and market briefings and an in depth look at ESG.
For more information, click here or email [email protected]