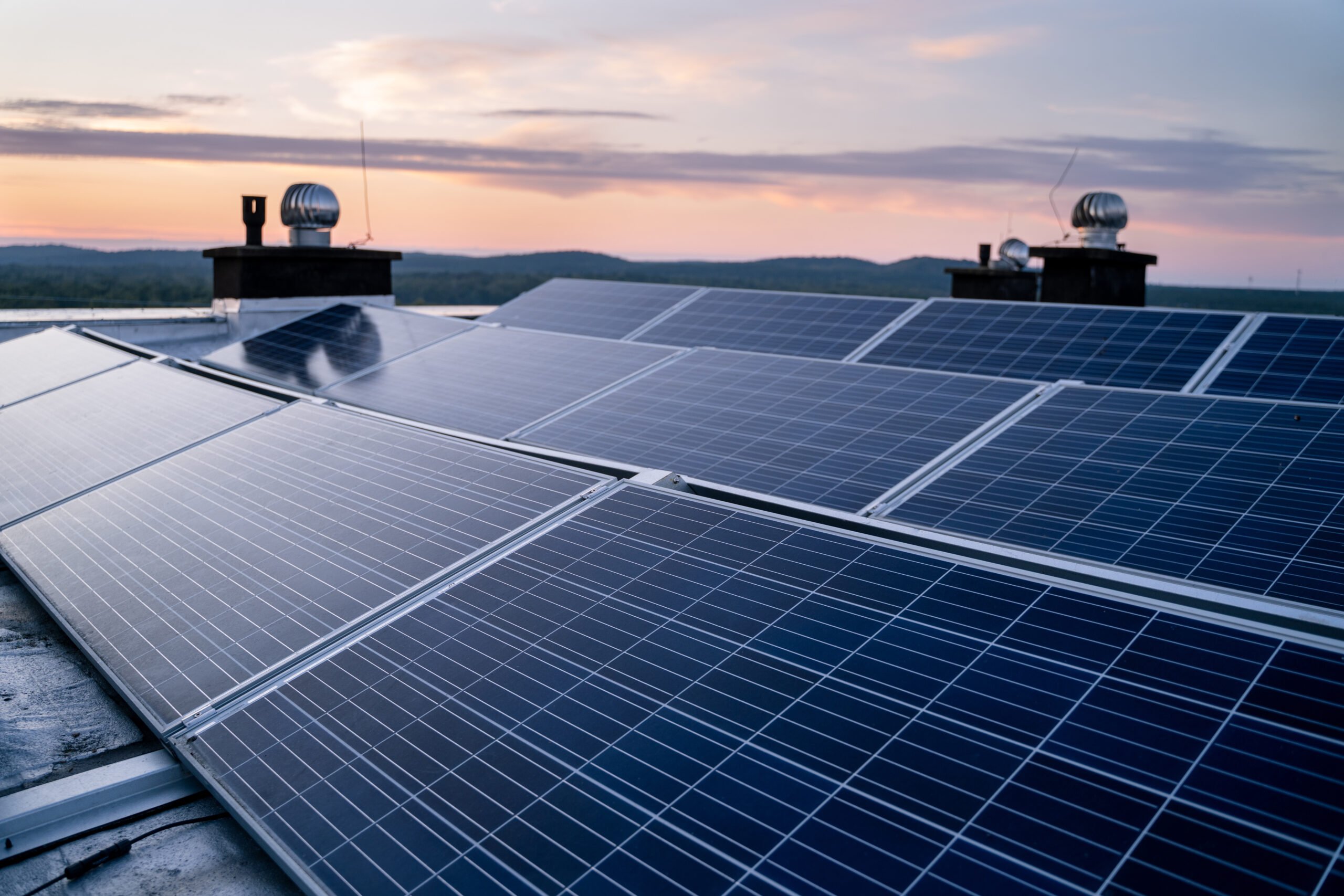 Hymec Aerospace
A solar PV solution to save money on Hymec's electricity bill.

HYMEC Industries have been successfully working in the demanding field of the production of aerospace components for thirteen years.
Established in 1978, Hymec Aerospace Manufacturing Group is considered to be one of the most progressive engineering groups within their industry.
The company has attained a formidable record for extensive manufacturing experience covering the production of precision machined components, sheet metal and structural assemblies for incorporation into all types of industries – aerospace, defence, medical and telecommunications.
The company has continuously grown with the demand for its services, backed by a highly skilled workforce and experienced management team, striving to provide an exemplary service to their customers, whilst minimising non value-added activity.
Background
We were requested to quote for the supply and installation of a 157.41kW PV system onto the 3 South West facing roof areas of the Hymec Aerospace building in Plymouth.
The system was to be in accordance with Distribution Network Operator (DNO) supplier requirements, including connections and permits.
Solution
The complete system consisted of 583 x BYD 270W polycrystalline modules, connected to 3 x Solis inverters, along with all the required electrical accessories (including generation meter, DC/AC Isolators), mounted onto a S:Flex Mounting system.
The S:Flex Mounting system is designed by its manufacturer to clamp straight onto the profile of trapezoidal roof sheets in order to provide resistance to wind loadings. The layout was also designed to ensure that skylights remained uncovered.
Each roof array was connected to its own inverter, which was mounted outside the mains electrical room on a purpose-built mount to ensure the maximum airflow for cooling. A generation meter was also installed.
Hymec also became an early adopter of workplace EVCPs.
Subsequent to our installation of Solar PV, we fitted two charging points. Citing their increasing number of employees who are purchasing EVs as a reason for piloting a scheme, Hymec also wished to offer this facility as a courtesy to visiting customers.
The initial EVCP installation was completed in such a way that additional charge points can be added at a later date.
Saving almost
over 25 years
---
EVCP installation
Results
The entire system was delivered on time, within budget and without drama.
Based on current rate of £0.12/kWh with 10% inflation applied p.a, the following benefits are predicted
Estimated annual saving of £16,242.32 on their electricity bill
A total predicted benefit of £1,597,383.92 over 25 years
View more case studies
Explore more of our client case studies to see how we're helping companies across the UK transition to net-zero carbon and manage their response to climate change.