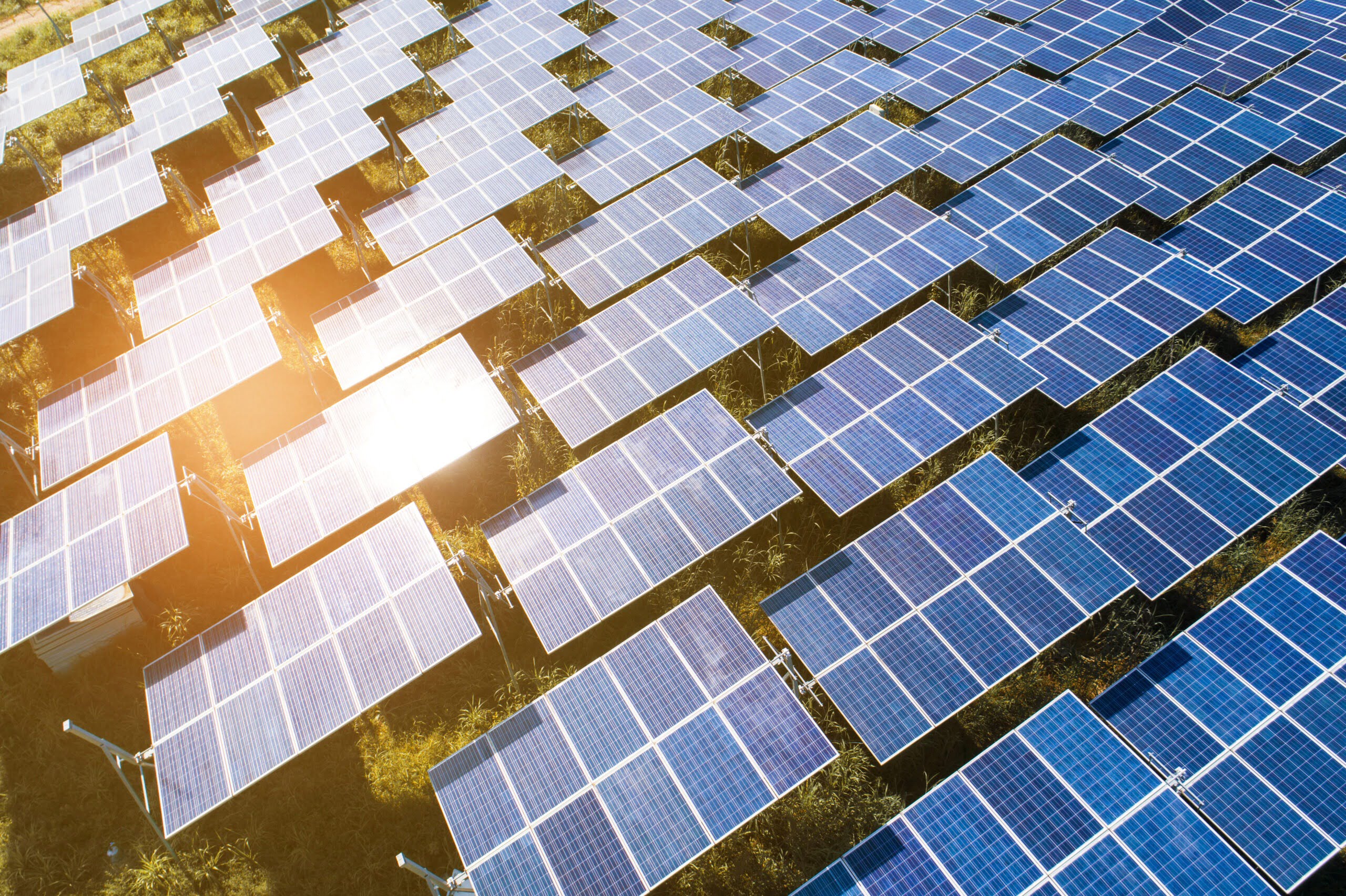 Reduce your operating costs and increase efficiency by up to 90%
On-site power generation is rapidly growing in popularity for UK organisations, creating independence from the grid, reducing energy costs, cutting emissions and building resilience.
We are an agnostic technology provider with a dedicated in-house technical services team who specialise in the feasibility assessment, design, installation and in-life management of the following power technologies:
Harvesting the power of the sun using solar PV is widely adopted by businesses, because it's a proven technology with low maintenance and zero-cost fuel.
Zero carbon emissions | Typical <5 year payback
| | |
| --- | --- |
| Size of system | 500 kWp |
| Annual generation | 491,697 kWh |
| Export revenue (£0.005 kWh) | £4,916.97 |
| Grid rate | £0.144 kWh |
| Potential annual savings | £61,500 |
| Lifetime carbon saving | 5775 tons |
| ROI | 4.3 years |
Energy storage harnesses the power of green technology increasing self-consumption by up to 80% for Solar, Wind and Hydro. You can also store cheaper off-peak electricity.
A battery energy storage system can also be installed to act as a buffer between the grid and your generation, circumventing DNO grid constraints. If you are using the battery to meet the maximum on site power demands, you won't need as much power from the grid.
Maximise ROI from onsite generation | Reduce energy costs | Protect against outages
A low power factor, high incidence of harmonics or large voltage differential can each increase your billed consumption causing you unnecessary extra cost.
Reduce consumption | Avoid financial penalties | Improve equipment lifetime
Combined heat and power (CHP), also known as cogeneration works by using a gas-powered generator to produce electricity, hot water and space heating. It has been identified by the government as an important technology to support the transition to a low-carbon economy. CHP technology is highly efficient and reduces grid dependency, as it can also be switched on, off and regulated, making it a highly flexible method of generation.
Typical 2-3 year payback
| | |
| --- | --- |
| Previous system | Grid Supplied Power & Natural Gas Boiler |
| Installed system | 142 kWe CHP |
| Running hours | 7,365 per annum |
| Potential annual savings | £105,000 |
| CCL reduction | £7,000 |
| ROI | 2.3 years |
Most buildings are supplied with energy voltages anywhere up to 253V, however most equipment is designed to operate around 220V. This results in wasted energy, higher than necessary energy bills and excessive levels of carbon emissions. Voltage Optimisation tackles this problem by optimising your voltage level so it's set at the optimum level for your machinery and assets, meaning you're only using the amount of electricity you require at any given time.
Organic Rankine Cycle (ORC) allows the conversion of waste heat, recovered from a flue, CHP or rejected heat source, into electricity which can either be used locally or injected into the grid.
Not only can this reduce CO2 emissions and fuel consumption, it has a quick payback (usually <3 years) and you can also generate recurring income from the sale of electricity and the
reduction of energy bills.
Typical 2-3 year payback
| | |
| --- | --- |
| Gross output (kWe) | 126.10 |
| ORC and cooling consumption (kWe)  | 37.9 |
| Net output (kWe) | 88.2 |
| Annual output (kWh) at 8,400 hrs | 741,100 |
| Current electrical supply cost per kWh  | £0.28 |
| Export tariff | £0.00 |
| Estimated annual savings on electricity  | £207,508 |
Finance and funding
Available funding schemes are constantly changing. Speak to our experts to find out which incentive schemes could benefit your business, or we can support you through a fully funded solution such as a Power Purchase Agreement (PPA), with no upfront costs.
Related services
Our expert team provide an end-to-end solution, from completing the initial technology assessment, design and install, right through to ongoing monitoring, service and maintenance. You may also be interested in…

Get in touch
If you're looking for a technology-agnostic partner, who will provide you with objective recommendations, look no further.