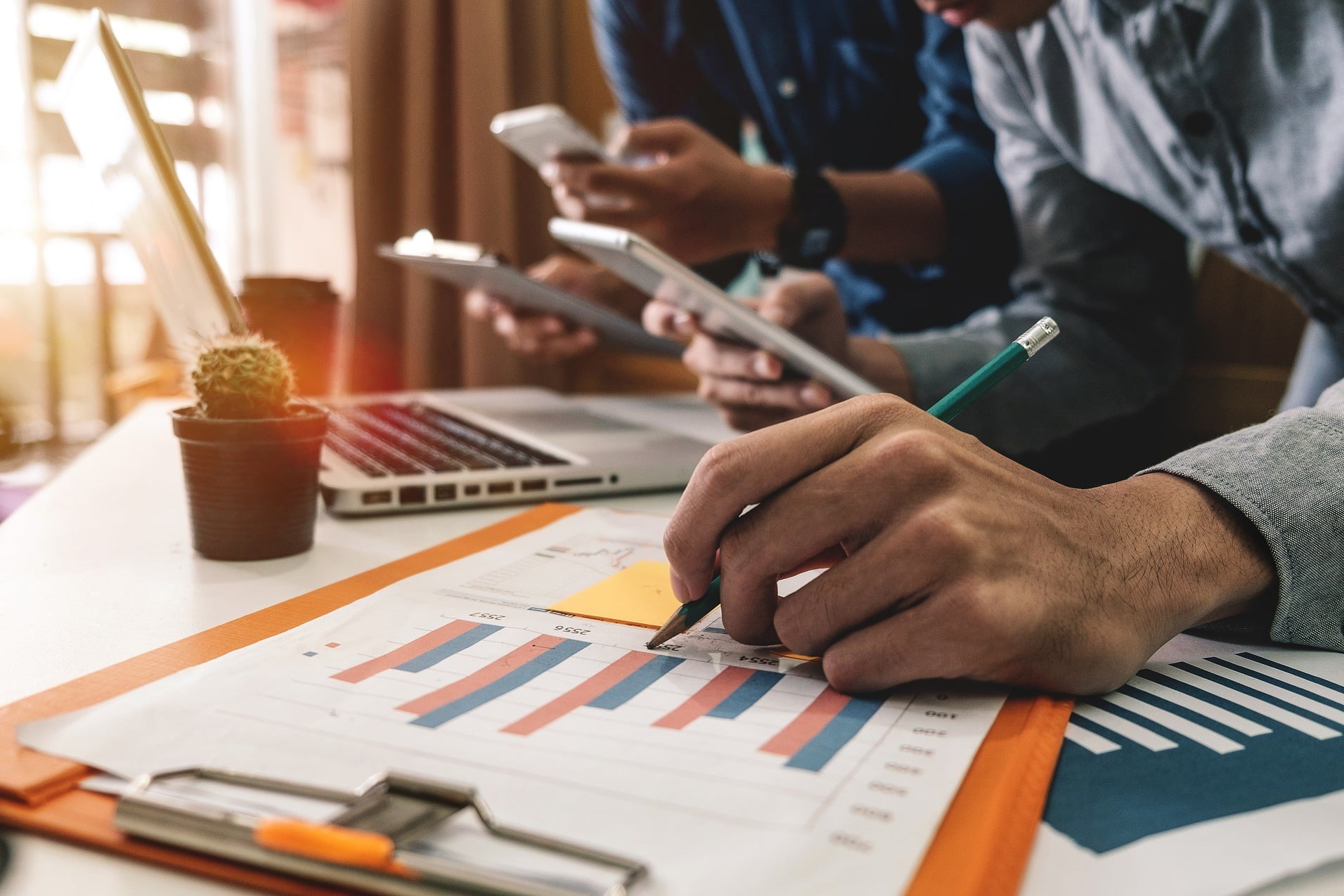 Top 5 most common mistakes to avoid in your SECR report
Here our experts are sharing advice on how you can prevent common mistakes from occurring in your own SECR report.
Although the Streamlined Energy and Carbon Reporting (SECR) scheme was designed to be a simpler way for businesses to report on their emissions, it's not always easy for businesses to achieve compliance. With complex calculations to undertake, and lots of data to gather, some make mistakes in their SECR reports, which puts them at risk of non-compliance and the penalties that come with it.  
At Inspired, our compliance experts have helped many businesses to achieve SECR compliance, and they've noticed a number of common mistakes that organisations make when compiling their SECR reports in house. These mistakes may be common, but they can be avoided. Here, we're sharing them with you – along with our experts' advice on how you can prevent these mistakes from occurring in your own SECR report:  
Omitting key data
Leaving out key information is a common mistake we see in SECR reports, particularly among businesses that are required to report under other emissions or energy efficiency legislation. Many organisations that previously participated in the GHG reporting scheme simply assume that the criteria is the same for their SECR reports, but it's not. While many elements of these schemes overlap – both the GHG reporting scheme and SECR require an intensity ratio, for example – they are not identical. SECR requires businesses to outline the energy efficiency actions they have taken, for instance, which the GHG reporting scheme did not call for. If businesses don't carefully check the criteria for SECR and ensure that they have the correct information for each of its requirements, then they could submit an incomplete report.
Avoid this mistake by: checking the SECR guidelines before you begin your report each year – energy legislation often changes, so regularly reviewing the SECR requirements is a wise move.
Not verifying their data
Most energy managers will need to work with a number of external and internal parties in order to gather all of the data they need to include in their SECR report. They'll need to ask their energy suppliers to provide them with their consumption data, for example, and request data from other internal teams, such as requesting transportation information from their finance department. Unless they verify all of the data that they put into their final report, they could be providing inaccurate data. If their report includes incorrect information, then the organisation not only risks non-compliance with SECR – their reputation could also suffer if they publish misleading information to the public.
Avoid this mistake by: thoroughly auditing all of the data you include in your SECR report for accuracy, or seeking external support to help you to do so.
Using incorrect emissions factors
All organisations required to participate in SECR are required to report on their emissions for six of the greenhouse gases – carbon dioxide, methane, nitrous oxide, hydrofluorocarbons, perfluorocarbons and sulphur hexafluoride. They can't simply report their emissions of these gases in tonnes or kilograms, however – participants must calculate the annual quantity of GHG emissions in tonnes of carbon dioxide equivalent (CO2e) using the Government's GHG conversion factors. Our SECR experts are often required to correct these calculations for the organisations we work with, as the emissions factors change every year, which means it's common for businesses to use the incorrect emissions factor and inaccurately calculate their emissions as a result.
Avoid this mistake by: checking the current emissions factors here – they can change within your reporting year, so it's vital to ensure you're using the right emissions factors every year.
Choosing the wrong intensity ratio
Every SECR report must include an intensity ratio which defines their emissions in relation to an appropriate business metric, like tonnes of CO2e per tonne of product produced, or tonnes of CO2e per full time equivalent employee. Businesses are free to choose their own intensity metric, but it must be relevant to their organisation, and this is where some make mistakes. The intention behind the intensity ratio is to make it easier for stakeholders to compare an organisation's carbon reduction progress over time and in relation to other businesses within their sector. If an organisation chooses a metric that's not relevant to their sector, it will be difficult for their stakeholders to put their emissions into context, and they could risk not only non-compliance, but reputational damage too.
Avoid this mistake by: using our handy infographic to discover the most common carbon intensity metrics used in your sector.
Leaving it too late
Perhaps the most common mistake we see made by organisations across all sectors is that they don't start their SECR reports until the end of their financial year is approaching. Leaving SECR reporting to the last minute is risky, because compiling a fully compliant SECR report takes time. From waiting for external parties to provide the data they require to report on their consumption, to verifying the data and ensuring that all of their calculations are correct, it can take months to create a SECR report from start to finish. Organisations that wait until the deadline to think about their report could also find that they haven't got many energy efficiency actions to include in their report, and no time left to implement more actions before they're required to submit their report.
Avoid this mistake by: staying on top of your SECR report throughout the year! Our SECR service can help with this – we'll provide you with quarterly updates on your progress, so you're fully compliant by the deadline.  
The stress-free approach to SECR
When achieving SECR compliance is just one of your responsibilities, it can be difficult to find the time to ensure your SECR report is 100% accurate and submitted on time. That's why many businesses turn to our SECR experts for support, as our specialists can dedicate their time and expertise to ensuring you submit a fully compliant report, easing the pressure on your in-house team.
There are a range of ways we can help you with SECR – from checking your final report to guiding you through the entire process, from start to finish. To find out more, visit our SECR hub.