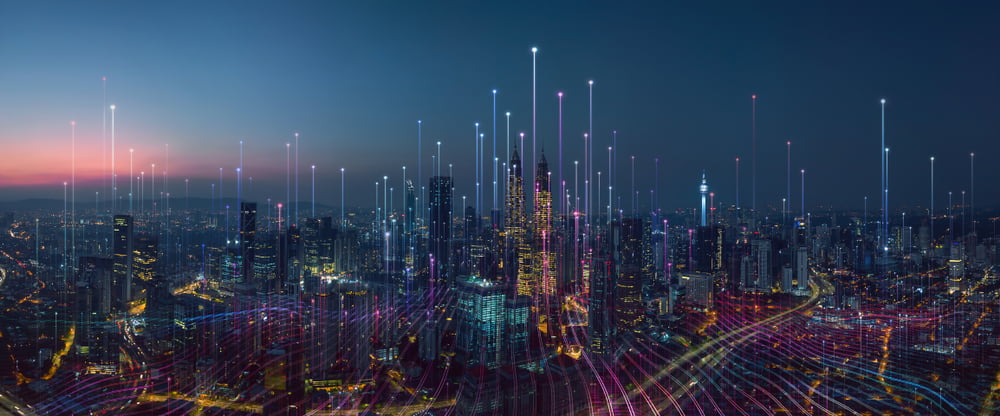 How Artificial Intelligence (AI) & the Internet of Energy (IoE) are driving innovation ​in the energy industry
Artificial Intelligence (AI) and the Internet of Energy (IoE) are at the forefront of energy innovation and should be embraced by businesses.
Artificial Intelligence (AI) and the Internet of Energy (IoE) are terms that have gained popularity over the past few years as we strive towards a cleaner energy future. Technology, science, and machine learning (ML) are becoming the forefront of energy innovation and should be embraced by businesses.
Before we look at how AI and IoE can drive innovation in the energy industry, what is AI and the IoE?
What is Artificial Intelligence (AI)?
Artificial Intelligence (AI) is a system or machine that mimics human intelligence and can learn and adapt their understanding based on the information collected with use of machine learning (ML).
AI can be highly advantageous within the energy industry from energy trading, smart grids, coupling of electricity and heat and transport. As our energy systems become more digitalised, AI can help make the energy industry more efficient and secure through analysing and evaluating data volumes.
What is the Internet of Energy (IoE)?
The Internet of Energy (IoE) is the implementation of the Internet of Things (IoT) into distributed energy systems to optimise the efficiency of energy infrastructure and reduce wastage.
IoE allows energy information to be exchanged, also known as Big Data, between grid operators, energy producers and distribution utilities with real-time energy consumption trends. This data enables forecasts of where and when energy demand or consumption will peak. But this technology doesn't have to be reserved for grid operators and producers – businesses can also harness this technology to improve their own energy efficiency.
How can Artificial Intelligence and the Internet of Energy help the energy industry?
The recently published British Energy Security Strategy lays out plans to protect and grow out domestic production of energy to become less reliant on important oil and gas. With the significant increase in energy costs and the cost of living, the UK needs to find a solution that supports the economy and our carbon reduction commitments.
AI in tandem with the IoE has many applications across the energy industry including:
Smart grids
Grid security
Grid management and efficiency
Increased production
Predictive analytics
Energy storage
Energy trading
Power theft and energy fraud detection
Microgrids
Customer engagement
These applications can help the energy sector create opportunities to improve efficiency, optimise performance, drive innovation, and accelerate growth. AI and the IoE will have a significant impact on the world's transition to clean energy; from more accurate forecasting of supply and demand, co-ordinating the integration of centralised models of power to decentralised models such as solar farms; to ensuring energy is being generated, transported, and consumed as efficiently as possible.
What could this mean for the future of your business?
Intelligent AI that is integrated with your energy systems can help you, as an energy manager, to collect and analyse data to help you run your business' energy more efficiently. AI and IoE can also help to identify savings opportunities across energy generation, invoice and billing accuracy, strategy optimisation to managing energy procurement through Corporate Power Purchase Agreements (CPPA).
Early adoption will be key in driving your business forward and remaining competitive in a renewable, zero emissions future.
Inspired PLC's experts can support your business' energy needs and work alongside your business to achieve its net zero and carbon reduction ambitions. Learn more about what we can do for you by contacting us on 01772 689 250 or email us on [email protected].
Follow along with Inspired PLC's COP27 coverage, including social media, articles, coverage and sign up for daily updates straight to your inbox on our COP27 Insights Hub.