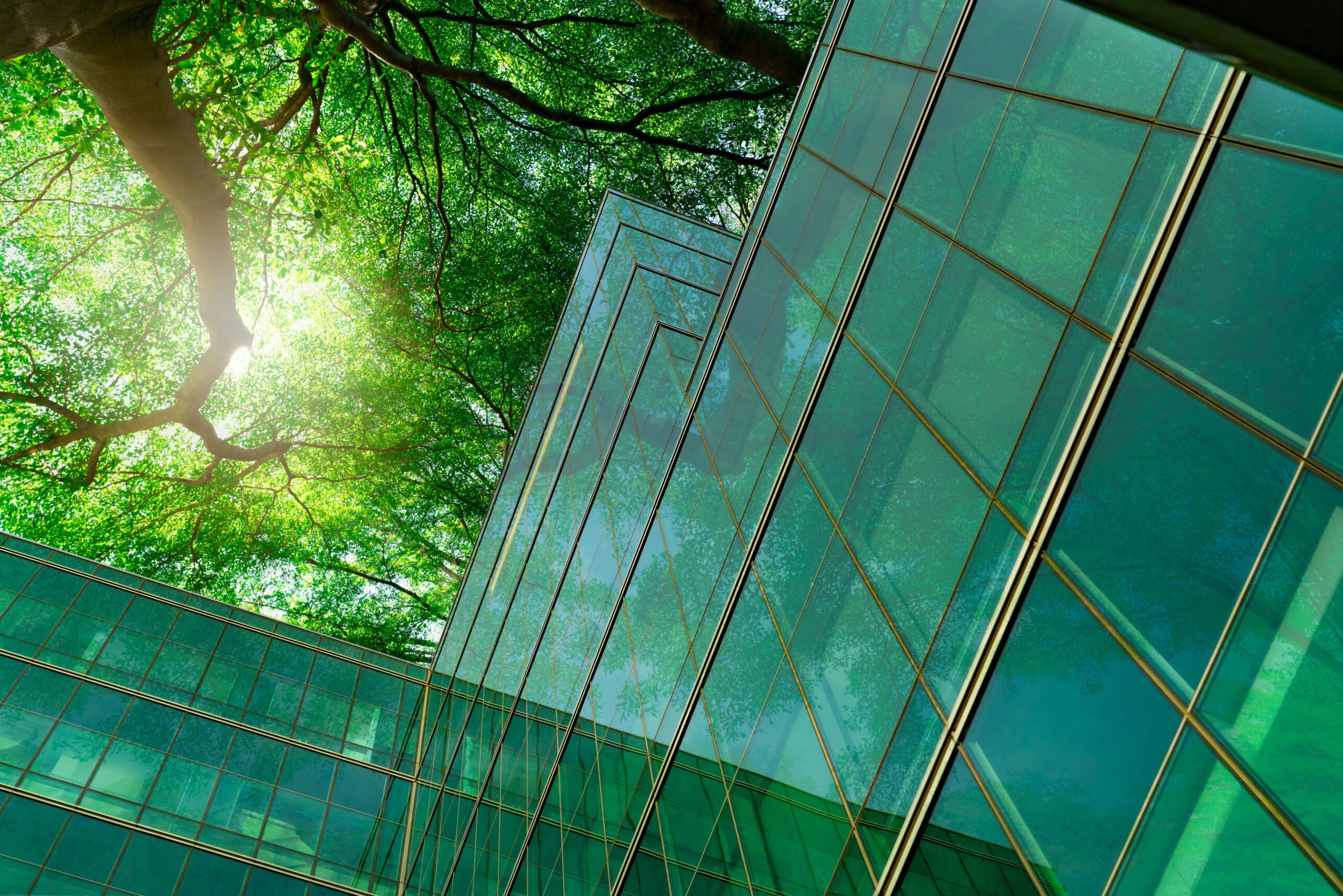 Changes to ESOS Phase 3: Everything you need to know
Here, we explore the main changes coming to ESOS Phase 3 and discuss why your business should start its ESOS Phase 3 compliance now.
Update – 14th June 2023
The ESOS Phase 3 submission deadline has been extended until 5th June 2024 (previously 5th December 2023). This extension has been announced by the Environment Agency to give reasonable time for participants to meet the new requirements and for assessors to carry out the requirement assessments, as outlined in the ESOS/19977 consultation response.
ESOS notifications cannot be submitted to the Environment Agency until the Phase 3 requirements have been finalised in legislation and the ESOS notification system has been updated. Whilst the compliance deadline has been extended, the qualification thresholds and qualification period remain unchanged, meaning nothing has changed in relation to an organisation's qualification.
The government recently published the long-awaited outcome of the consultation on the Energy Savings Opportunity Scheme (ESOS). With only 16 months to go before the deadline, getting ahead now can open up some good opportunities for your business and prevent bottlenecks and resourcing issues that could lead to problems or even fines later on.
Here, we explore the main changes coming to ESOS Phase 3 and discuss why your business should start its ESOS Phase 3 compliance now.
The inclusion of standardised information
The government is keen to ensure that key information related to ESOS, such as organisational structure, route to compliance and other group level information, are included in a standard way for all participants. This information would generally be included in summary reporting rather than site reports. To ensure standardisation, a template will be available for population.
Changes to the de-minimis rules
The de-minimis is set to be reduced from 10% to 5%. ESOS assessments must therefore account for 95% of your Total Energy Consumption (TEC). Whilst much of the wider commentary has suggested this will significantly increase the number of site surveys that would be required, in reality this is only likely to be the case for a small number of organisations. The main impact is likely to come from bringing more transport reporting into play, given that this is an area which, in previous Phases, typically fell within the de-minimis and has received little attention.
The inclusion of intensity metrics
With the desire to bring the closer alignment of wider reporting schemes, there will moving forwards be the requirement to include intensity metrics within the overview section of reports, something many organisations are already familiar with under SECR.
The requirement to share reports with subsidiaries and improve information on next steps
To improve the understanding and uptake of identified opportunities within organisations, a requirement is being introduced to ensure reports are disseminated within organisational groups. The requirement to improve information on next steps is still being considered.
The inclusion of an action plan
There will be a requirement to publish a target and action plan that would be updated and reported on annually, either within the energy efficiency narrative of SECR, or through a separate reporting function on the ESOS portal.
The collection of additional data for compliance and reporting
Previously, little of the information gathered as part of ESOS compliance has been submitted during reporting, but the aim will be to expand the details being submitted to assist with monitoring and enforcement. In the main this is likely to include information that is already available.
No changes to existing surveys
The good news for everyone already actively involved in undertaking site surveys, is that the government have made a point of not introducing changes during Phase 3 that would impact on surveys already undertaken. If you have been waiting to get started just in case, now is the time to move forward with renewed urgency.
Get started now and benefit early from financial, consumption and emissions opportunities
A main driver for starting any compliance earlier than needed is the financial benefit a business can gain. Simply put, implementing ESOS recommendations as early as possible means your business can reap the financial benefits of the energy reductions put in place – providing a boost to your bottom line when energy prices are high.
With the energy market in its current volatile state, prioritising ESOS Phase 3 could give your business the breathing room it needs to get through Winter 2022-23 and assist in reducing emissions as part of your net-zero journey.
Read more in our ESOS Phase 3 guide.
Changes to ESOS Phase 3 and ESOS Phase 4: A summary
ESOS Phase 3 changes:
A reduction of de minimis from 10% to 5%. ESOS assessments must therefore account for 95% of your Total Energy Consumption (TEC).
Additional data capture is required in the compliance notification. This includes the introduction of energy intensity metrics and comparison of ESOS Phase 1 and 2 data.
The inclusion of the next steps for implementing recommendations within ESOS survey reports.
Dissemination of ESOS reports to subsidiaries to increase awareness of recommendations.
ESOS Phase 4 changes:
Set a target and/or action plan within 12 months of the ESOS Phase 3 deadline.
Report on your progress against target annually going forward.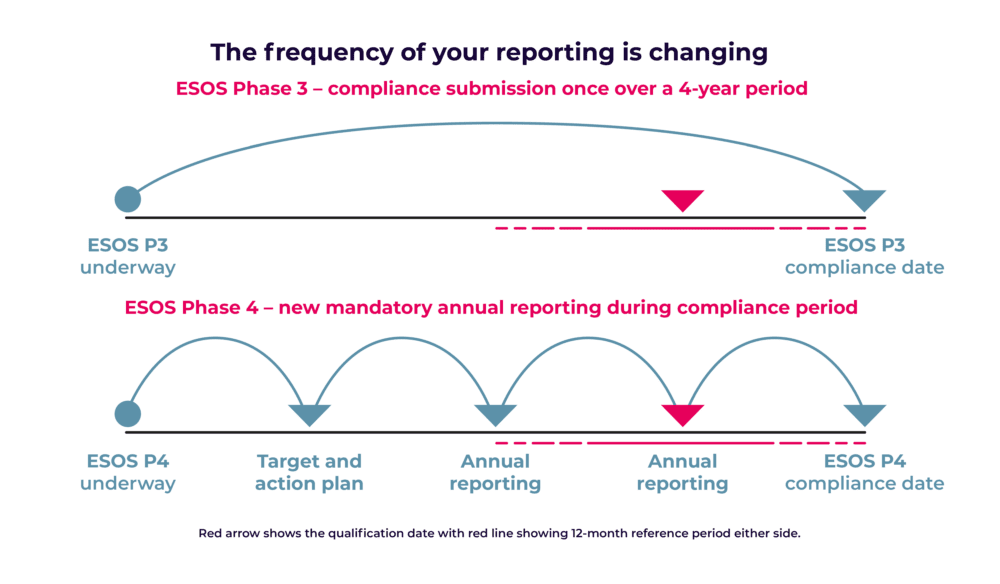 Who can help me with ESOS Phase 3 compliance?
Working with a trusted energy expert to help you conduct audits of your business can help alleviate pressure on in-house teams who may not have the expertise and or equipment needed to ensure compliance.
Inspired PLC's compliance experts have worked with many businesses on their ESOS compliance and have identified over £120m in savings for our clients and 100% of our audits have been passed by the EA, so you are in expert hands.
Get in touch with our experts about getting ahead of your ESOS Phase 3 compliance today on 01772 689250 or email [email protected].
The changes recently published following the ESOS consultation and which are referenced above, are now subject to Parliamentary scrutiny and scheduling, including seeking views from the devolved administrations. The above changes are based on these being passed without amendment.