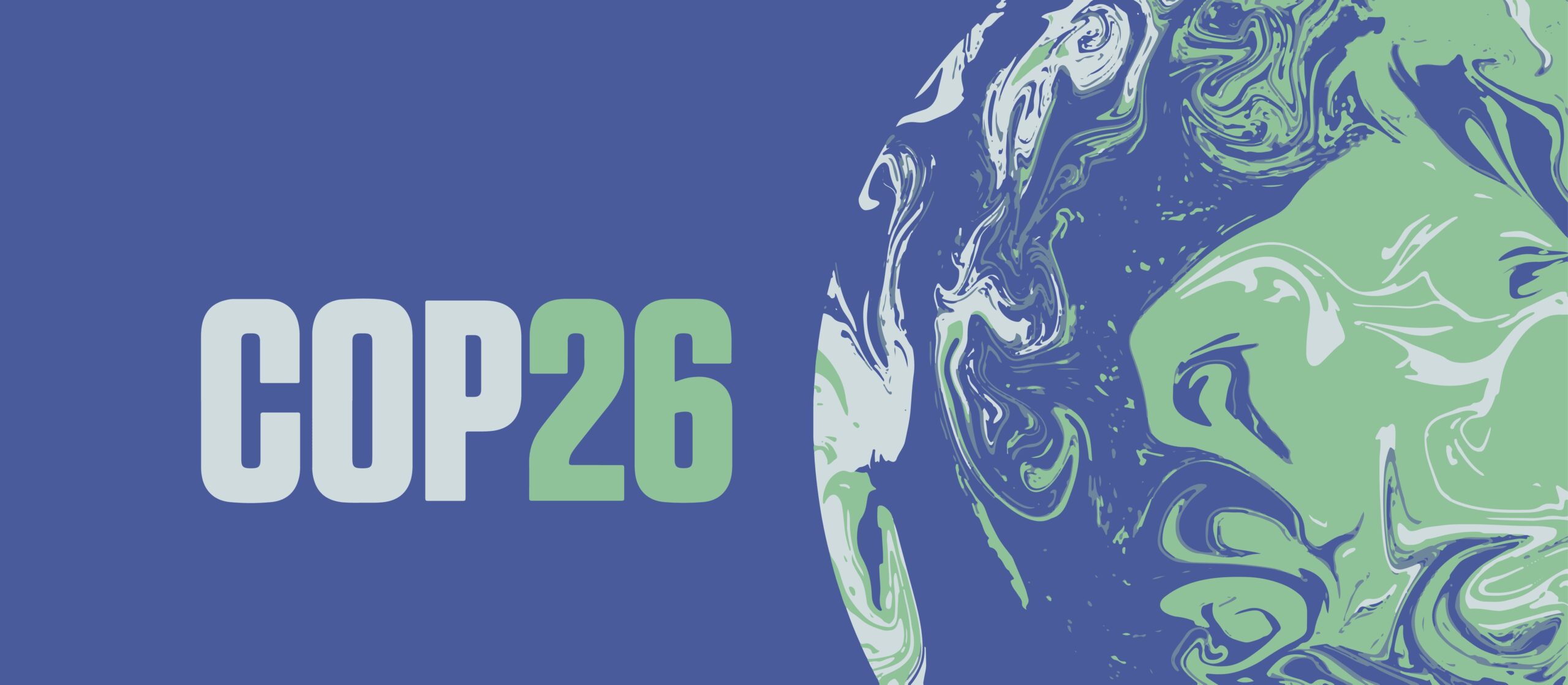 COP26 is coming to a close, and we're all eagerly awaiting the final agreement. All countries involved must agree, so world leaders are now working to finalise negotiations and reach a deal that they are all happy to commit to.
While we wait for the publication of the final agreement, here's what our experts have to say about what's been happening at COP26 this week, and what we can expect to happen next…
On Transport Day, a group of governments, vehicle manufacturers, investors, and others signed a declaration committing to work towards 100% zero emission vehicle sales by 2035 at the latest in leading markets, and 2040 globally. The UK was also one of 15 countries that signed a separate pledge to aim for 100% zero-emission sales of new trucks and buses by 2040.
Inspired's Director of Optimisation Services, told us, "While these targets are in line with the UK's current transport decarbonisation strategy, it's great to hear that other countries and companies are joining us in setting ambitious goals for phasing out internal combustion engine (ICE) vehicles.
With the sale of new petrol and diesel cars and vans set to end by 2030 in the UK, and a 2040 deadline for phasing out new petrol and diesel cars and buses, businesses should be factoring zero emissions vehicles into their net-zero strategies now. They may not be early adopters of electric vehicles (EVs), but they will need to make the transition to EVs at some point, so it's important for organisations to put a plan in place now to ensure they're making the switch at the optimum time for their business.
To get started, they should review their existing fleet and their transportation requirements. It's important for businesses to think about how their transportation needs might change over the coming years – if they're growing rapidly, for example, or expanding into new countries, their fleet may look very different in five years' time. They should also consider whether it might be prudent to shift some of their journeys from road to rail. The optimum approach for decarbonising heavy goods vehicles (HGVs) is still being determined, with both batteries and hydrogen trials currently underway. However, it's likely that long-haul freight may become more expensive or difficult in the future, as vehicles may need to factor in charging stops and costs.
It's also important for organisations to think about how they might need to adapt their business processes and operations when switching to low-emissions vehicles. The average range of a fully-charged electric vehicle is around 193 miles – but the actual range they can reach before needing to be charged will vary depending on a range of factors. Businesses will therefore need to determine how they will accommodate charging requirements – they may need to expand their fleet, for example, or adjust production times around charging times to ensure they don't exceed their site's available capacity.
Once they've got a clear idea of their current and future fleet requirements, they should then explore the low-emission vehicles currently on the market to determine a feasible timeline for electrifying their fleet. In some cases, businesses will need to wait for the technology to develop before they can move away from ICE vehicles. While there is a range of electric cars and vans on the market, for example, there is currently no low-emission alternative to petrol and diesel for heavy goods vehicles (HGVs).
Cost will also be a key consideration for many organisations when it comes to factoring EVs into their net-zero strategies. Today, there are Government grants available for a range of low-emission vehicles, which means businesses can claim up to £2,500 off the purchase price of an electric car and up to £6,000 off the purchase price of a large van. However, as the list price of EVs is typically higher than the purchase price of ICE vehicles, even with a grant it may still cost businesses more to buy an EV than an ICE vehicle. Businesses will need to plan ahead to ensure that they're buying at the most cost-effective time. If they have recently refreshed their fleet, for example, then it's probably wise for them to wait until their vehicles have reached the end of their life cycles before switching to EVs.
Once they have paid the upfront costs associated with EVs, however, businesses should be able to make savings. The cost of fueling an EV is much cheaper than the cost of filling up vehicles with petrol or diesel, even at the record high electricity prices we're seeing currently. In fact, some time-of-use tariffs work out at around 1 pence per mile travel – meaning it costs just £1 to travel 100 miles! So although businesses' energy bills will rise when they switch to EVs, their fuel bills should fall significantly, which should mean they make savings overall.
With all of these factors to consider, putting together a practical, cost-effective transport decarbonisation plan can be complex. That's why many businesses ask our experts to support them in creating their plans, so they can ensure they're on the right track."
As COP26 draws to a close, many are eagerly awaiting the final agreement. With the current policies we have in place, we're likely to still see around 2.6-2.7C of warming. If nationally determined contributions (NDCs) are also met, we could push that down to 2.4C. Pledges from COP26 take another 0.1C off the total, while long-term net-zero promises – if fully implemented – would bring warming down to 1.8C. Are the UK Government and UK businesses doing enough to limit global warming?
Inspired's Head of Social Value, said: "One of the key goals of COP26 is to 'keep 1.5 degrees within reach', and the UK Government is also aiming to limit global warming to no higher than 1.5 degrees above pre-industrial levels. Earlier this year, the Intergovernmental Panel on Climate Change (IPCC) warned that the world's temperature has already increased by over 1.1 degrees, and unless we make deep and immediate cuts to our carbon emissions, global warming is likely to exceed 1.5 degrees by 2040. 
Some of the impact of global warming we're seeing today are already irreversible, and if we don't take significant action now then we will pay the price in both physical and financial terms. So while COP26 was important, it's not enough for the Government to just spend a fortnight a year focusing on climate change. The Government has an important role to play in working with other countries to take action together, and in engaging with businesses and individuals across the UK to ensure that everyone is working towards the same goal. But they must also provide the funding and policies that organisations need to make robust net-zero plans and be confident in implementing them.
That being said, businesses shouldn't simply wait for Government guidance before they take action to address their own impact on the environment. Every business should be aiming for net-zero now, no matter how far away their net-zero target may seem, because there's no excuse for organisations to not make net-zero a priority. It's likely to be a challenge for most businesses, but there is plenty of support out there – Inspired Energy's own net-zero experts can help organisations at every stage of their journey, for example, from measuring their existing carbon footprint to offsetting any residual emissions."
Inspired to take action?
If you are inspired to take action to reduce your organisation's impact on the environment, head over to our Net-Zero hub to find a range of resources designed to help you at every stage of your sustainability journey. Alternatively, call us on 01772 689 250 or email [email protected] to talk to one of our net-zero experts today.