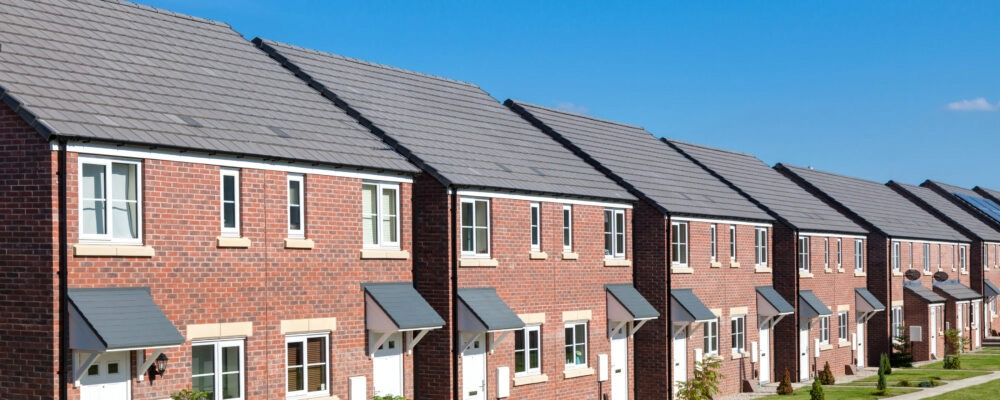 Decarbonising your social housing stock
Earlier this month, Inspired PLC took part in a panel discussion for Public Sector Executive's 365 Public Sector Decarbonisation Online Festival on decarbonising current housing stock.
Our Head of Social Value was joined by experts from London Borough of Waltham Forest, Royal Borough of Kensington & Chelsea Council and Northern Housing Consortium.
Wave 2 of the Social Housing Decarbonisation Fund begins in the spring of this year as part of the government's £800m investment into reaching net-zero by 2050. However, there are more than four million social homes in the UK, and decarbonising those homes in the face of rising energy prices alongside the effects of fuel poverty is a large challenge for social housing providers.
But where should social housing providers focus when it comes to decarbonising their stock? Let's review what the experts said during the live panel discussion. You can register to watch the session back here.
What are the main barriers to retrofitting for landlords?
There are some challenges to overcome in terms of how we take forward the retrofit agenda. Ensuring there is good quality data around the homes that social landlords are responsible for so that initiatives put in place are targeted and effective.
Funding is also another significant barrier. Not only just in the sheer amount needed but how you prioritise the funding amongst other priorities such as building safety. Alongside supply chain issues around how you procure most effectively in a competitive marketplace, how you engage residents and build the support for the agenda as well as ensuring that everyone has bought into it and its benefits.
How important is tenant support when it comes to decarbonisation?
These houses are people's homes, so tenant support is vital, but it can be difficult as decarbonisation wouldn't show immediate benefits that perhaps other agendas have such as the decent homes programme. With the Social Housing Decarbonisation Fund, we're seeing around a 40 per cent tenant refusal, so making sure tenants feel supported and getting buy in from them is key to the success of the programme.
It's important to almost put the tenants in the driving seat and co-create the plan with social landlords on how to decarbonise. Communicating clearly and effectively with tenants for them to gain an understanding of what is happening as well as the time scales around it. Tenants also want to be involved in the process from start to finish as well as being involved in signing off the work and its quality.
How do we meet the funding requirements needed, given the government isn't providing funding?
We're under no illusions of the scale of the task and what's required. In the Royal Borough of Kensington & Chelsea Council alone, just one of their council estates would cost upwards of £100 million and across the entire borough, which is one of the smallest and most densely populated in London, just over £2bn.
Local government finance is under a lot of pressure because of inflation and economic changes and is thinking creatively about how to leverage partnerships with other sectors. Government does have a role to play but so does business, the voluntary sector, estates within the borough and institutions. However, funding may possibly be the single biggest challenge.
How do you balance funding with the day-to-day priorities of maintenance and repairs?
When it comes to prioritising funding, there is a large gap between the most affluent and least affluent residents, meaning delivering affordable social housing is a huge day-to-day priority. However, there is only so much money in the system, so the choice between futureproofing social housing and keeping up with day-to-day maintenance can be challenging. This is something that needs to be worked on collaboratively to try to overcome going forward.
If you're a social housing provider looking for support with your own decarbonisation strategy, speak to our energy experts today on 01772 689250 or email [email protected].