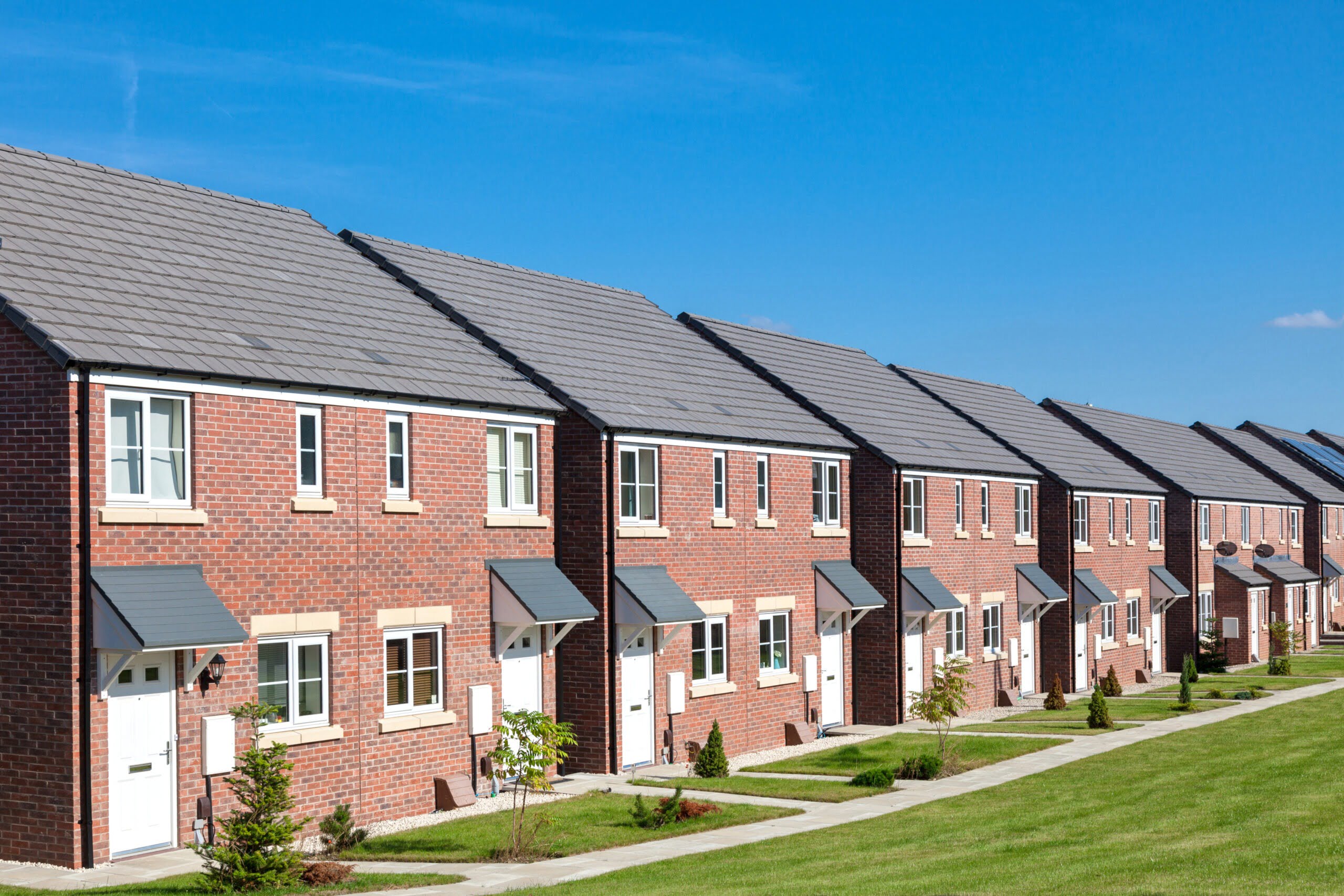 Social Housing
Helping social housing associations to improve energy efficiency standards, achieve net zero and comply with sustainability reporting.
Energy prices have risen substantially over the past few years, meaning shorter-term contracts have been subject to significant price hikes.
Working in partnership with Procurement for Housing (PfH), we have a tailored buying strategy for housing associations and our team can advise on Section 20 dispensation to give you more flexibility.
Housing associations have also been preparing to upgrade their properties to reach the Energy Performance Certificate (EPC) C rating by 2030 for some time, as part of the government's Clean Growth Strategy.
We can support your efficiency efforts and find ways to reduce costs and consumption.
PfH delivers a complete range of social housing services that encompass frameworks, consultancy, technology, and dynamic purchasing systems. This allows housing association members to achieve step-change improvements, delivering immediate cost savings and insightful long-term benefits.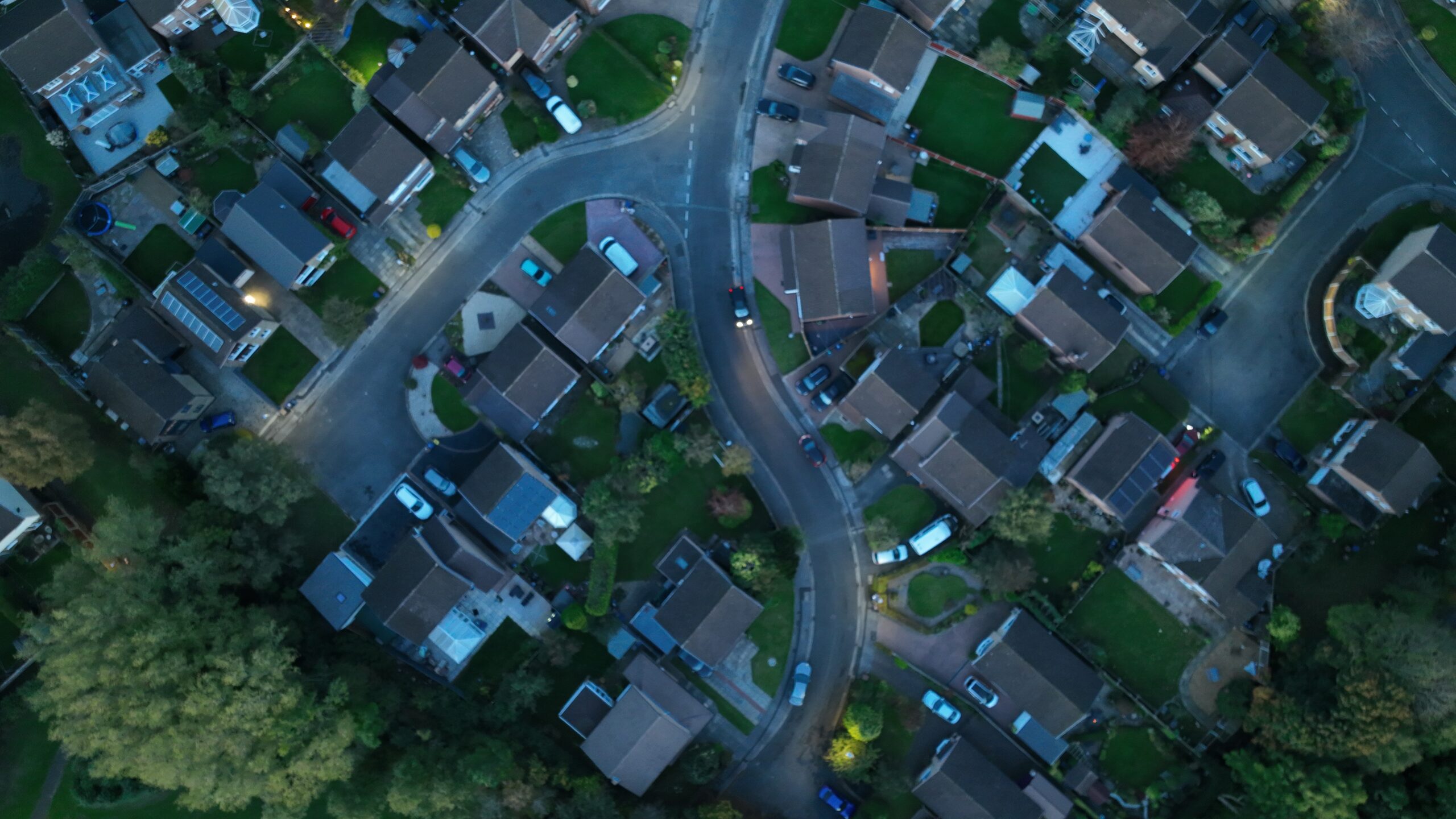 Huge savings for Anchor Hanover
Anchor Hanover Group significantly reduced their energy spend resulting in lower service charges for their residents.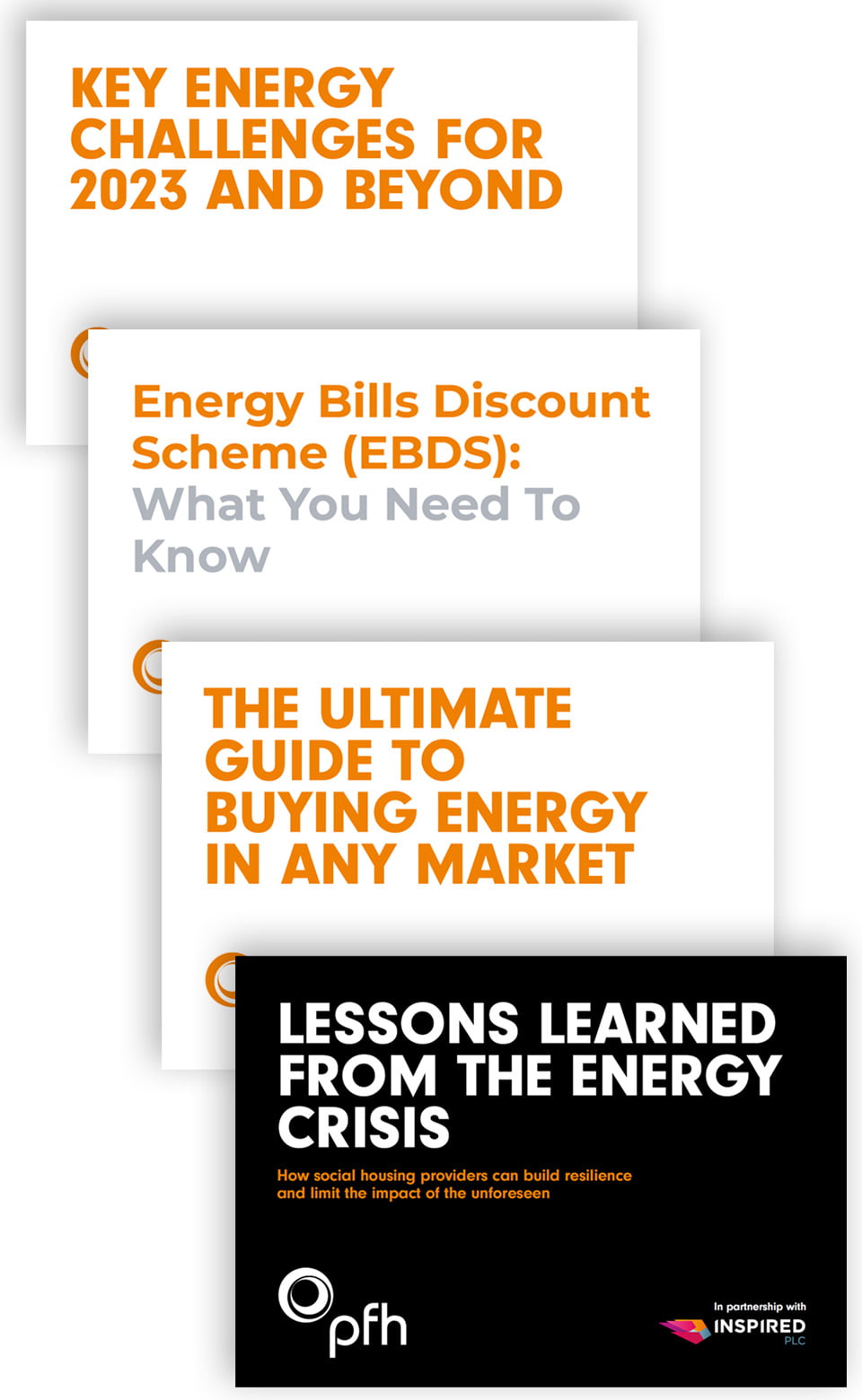 How can social housing providers build resilience and limit the impact of the unforeseen?
What is the best way to purchase energy? What discount can you can expect from the Energy Bills Discount Scheme?
How can you overcome the barriers you're currently facing in the challenging energy market?
Discover the answers to all these questions by downloading our social housing guides, written in partnership with PfH.
Lessons learned from the energy crisis
The Ultimate guide to buying energy
Energy Bills Discount Scheme: An Introduction
Key energy challenges for 2023 & beyond
"Inspired has taken control of the process from start to finish and has provided a very high standard of service. We were impressed right from the outset with the meticulous approach Inspired adopted during the tender process. This forward-thinking approach has continued throughout the implementation of our energy contract and has resulted in significant savings through the group contract arrangement."

Group Facilities Manager, PA Housing
"The data that the Inspired group provides, helps me identify energy wastage, and plan for investment to offset our annual £4.5m energy bill. They are good at buying energy at the right time. They have been able to earn us back more money from service charges, which has been returned to residents."

Luke Jackson, Energy Efficiency Manager, Anchor Housing
Talk to a social housing specialist
Inspired PLC's sector experts are helping public sector organisations to reduce energy costs, comply with procurement framework standards, improve sustainability and achieve net-zero.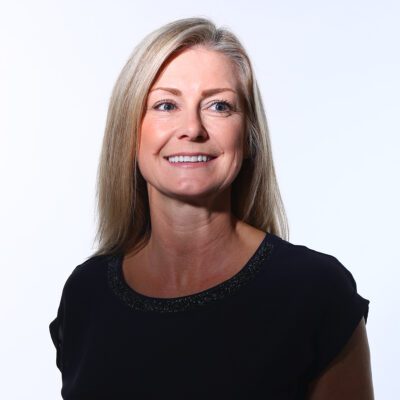 Karen Brogden
Business Development Manager: Public Sector
Inspired work with over 30 social housing providers, and we're partnered with Procurement for Housing to deliver energy solutions to their members. Inspired's experts can support your organisation with all aspects of its energy, from procurement to decarbonisation, ESG and compliance.
Case studies
See how we have helped a range of public sector organisations with solutions designed to reduce emissions and achieve significant energy savings.
From our insights
Social Housing Decarbonisation Fund Wave 2.1 launched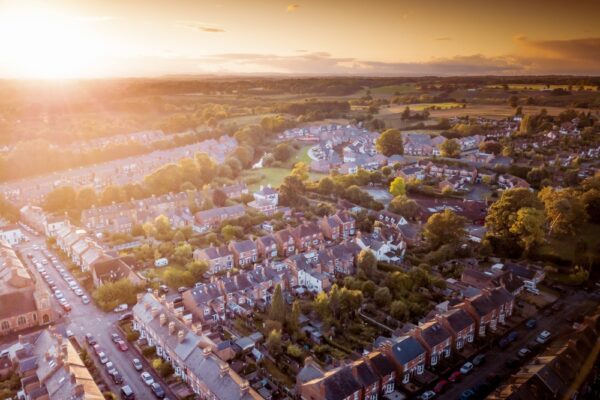 Social Housing Decarbonisation Fund Wave 2.1 launched
The Department for Business, Energy, and Industrial Strategy (BEIS) has launched Wave 2.1 of the Social Housing Decarbonisation Fund (SHDF). …
Social Housing Rent Cap Consultation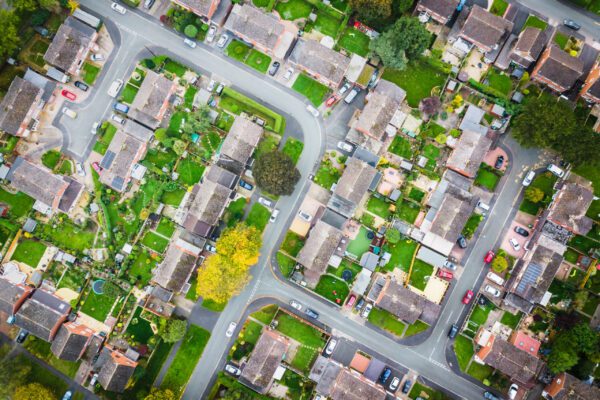 Social Housing Rent Cap Consultation
A Social Housing Rent cap for tenants in England is being considered by the government next year…
Decarbonising your social housing stock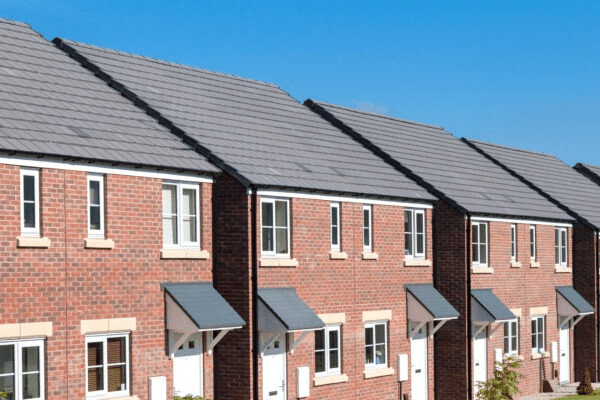 Decarbonising your social housing stock
Earlier this month, Inspired PLC took part in a panel discussion for Public Sector Executive's 365 Public Sector Decarbonisation Online Festival on …

Book a call
If you would like to know more about how our services can support your landlords and tenants then please book a call to speak to one of our experts.