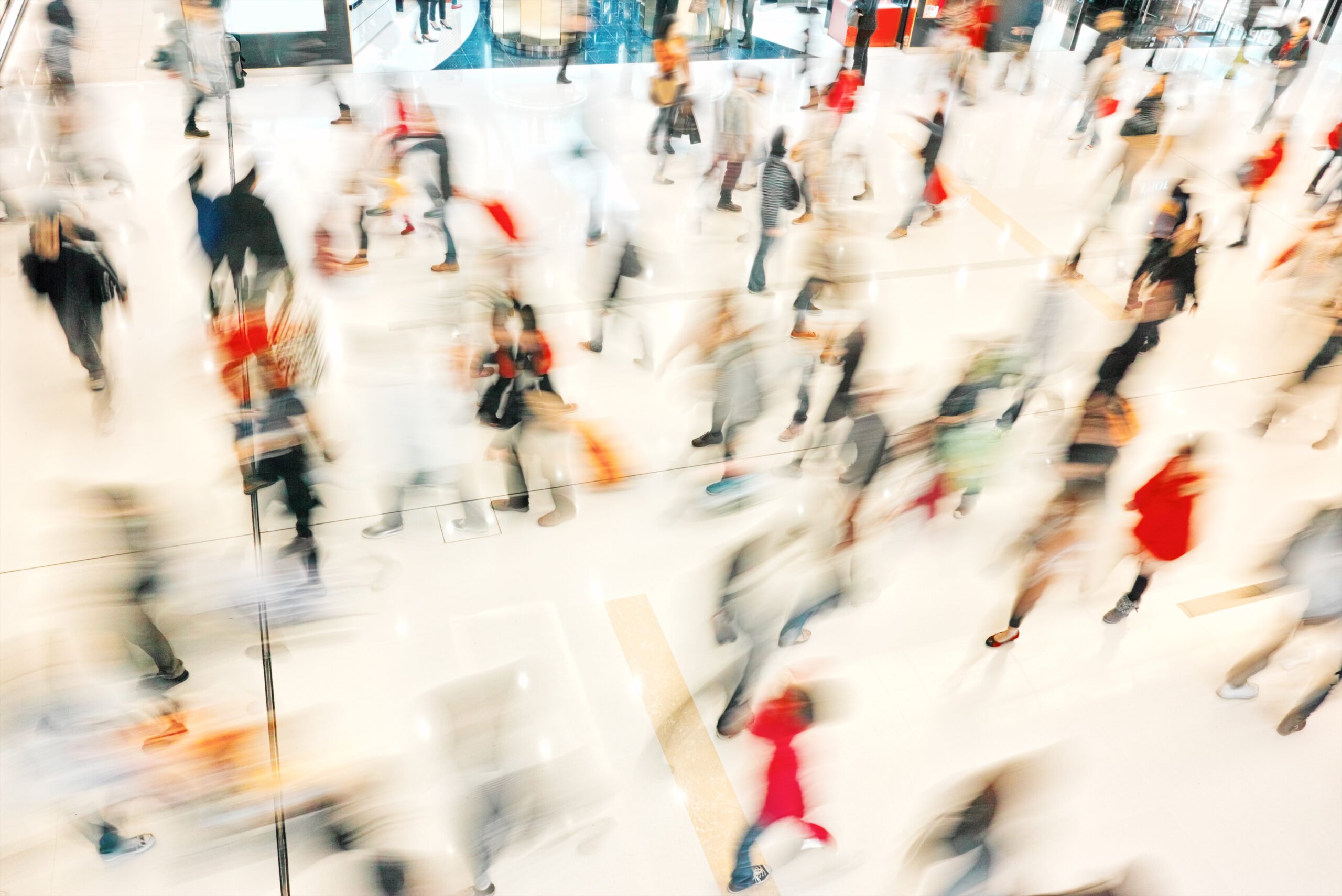 Is being more energy efficient the answer to rising operating costs for retailers?
Is being more energy efficient the answer to tackling rising operating costs? We explore how energy efficiencies can reduce costs and consumption as we work towards a net zero future.
The rising cost of living including rising energy costs is putting pressure on both high street retailers and their customers in the journey to become more energy efficient. Increasing challenges across the retail sector from COVID-19 recovery and the shift in buying habits to strengthening cash flow and operations, means it's more important now than ever before for retailers to invest in creating a long-term energy strategy.
But is being more energy efficient the answer to tackling rising operating costs? We explore how energy efficiencies can reduce costs and consumption as we work towards a net-zero future.
The retail sector landscape
The retail landscape is everchanging to meet evolving customer demands and the impact that COVID-19 has influenced the way customer's shop, meaning retail stores must adapt to thrive above their competition.
Retail margins are being put under increasing pressure from rising energy costs and the need to invest in digital transformation, as well as energy efficiency investment combining to create a perfect storm that has forced retailers to rethink their strategies. Retailers have also faced rising business rates, increased inflation rates, and higher rent prices for those who renewed their leases. Coupled with reduced footfall and spend as customers tighten their belts due to the current cost of living crisis, has meant that retailers are feeling the squeeze.
Supply chain
The closure of many manufacturers, logistics companies, and suppliers during the COVID-19 pandemic created a global supply chain issue that hit retailers particularly hard. Coupled with Brexit which impacted global labour shortages, highlighting our reliance on overseas workers, the retail sector supply chain is still recovering on the road back to normality.
Many retailers are investing in automation and localisation to tackle the supply chain issue to bolster its resilience against reliance on a single source throughout the supply chain. This not only helps to reduce the risk to the supply chain again in the future, but also supports retailers in reducing emissions from transportation of their goods from overseas, by finding alternative local suppliers.
Consumer pressure to decarbonise
Retailers have been feeling pressure from their customers to be greener for a number of years and research from Deloitte has shown that sustainability is high on the agenda for Millennials and Gen Z, who place their relationships as customers to businesses whose products or services benefit the environment, high in their buying choice. This means that businesses who prioritise sustainability and energy efficiency are more likely to retain existing and attract new customers who hold those values.
How can being more energy efficient help retailers tackle rising operating costs?
Energy optimisation and reduction has quickly become a top priority for many businesses across the UK as we work towards reaching net-zero by 2050. Energy management has also become a large part of a business's strategy going forward to reduce their consumption and decarbonise their operations.
According to Carbon Trust, for many businesses a 20% cut in energy costs can represent the same bottom-line benefit as a 5% increase in sales. Finding ways to mitigate rising energy costs through making energy efficiencies throughout retail operations can have a significant impact on rising operating costs.
Managing your Scope 1,2 and 3 emissions
Retailers may have already started managing their Scope 1 and 2 emissions for their Streamlined Energy and Carbon Reporting (SECR) as those are where they have the most direct influence in carbon reduction. However, it's important to also look at tackling Scope 3 emissions up and down the supply chain.
Whilst not compulsory yet, many businesses are choosing to report on their Scope 3 emissions as it's likely to become mandatory in the future. Getting ahead of reporting Scope 3 emissions, which many may find are the largest area of emissions for their business, is the first step to taking actionable steps towards decarbonisation.
Implementing operational efficiencies
Energy efficiency is the cornerstone of any optimisation strategy and can lead to significant savings. Retailers typically consume a large amount of energy from lighting stores, powering computing equipment and heating large spaces. Most retailers also have long operational times throughout the week and even longer on some evenings and weekends. All this activity can add up and with increased energy prices, many retailers may find their bills doubling.
Reducing the impact of rising energy costs on retailers operations can be partially achieved through on-site energy efficiencies. Looking at overall energy consumption profiles of retail stores, distribution centres and warehouses to get a clearer picture of what areas could have improved energy performance is the first step to becoming more energy efficient. Further optimisation of lighting, equipment and heating systems can create additional cost and carbon savings, alongside supporting carbon reduction plans and reporting.
Serving up savings for a Restaraunt Chain
A worldwide restaurant chain operating over 1,200 stores across 35 countries. They asked us to support them with reducing their energy consumption whilst minimising workload for their energy manager. We supported this by making energy savings through behavioural change and our Profile Alerts service.
Implementing out Interactive Profile Alerts service resulted in:
£34,000 in cost savings
290,000 kWh in reduced consumption
73 Tonnes CO2 of carbon reduction
Inspired PLC also discovered that a substantial amount of electricity was being used when the store was closed. We were able to identify a technical issue with their extractor fan which was then addressed. This out-of-hours consumption may have continued if our team hadn't picked up the unusual consumption, costing them thousands in unnecessary costs.
"The project has been successful in identifying and reducing behavioural issues across our portfolio. Having Inspired PLC directly contact the sites has raised staff awareness and allows many issues to be resolved without the need for capital investment."
– Sam McCarthy, Head of Sustainability
Work alongside a trusted expert
To see how our team could support your retail business in reducing costs and tackling rising energy prices, get in touch today on 01772 689250 or email [email protected].