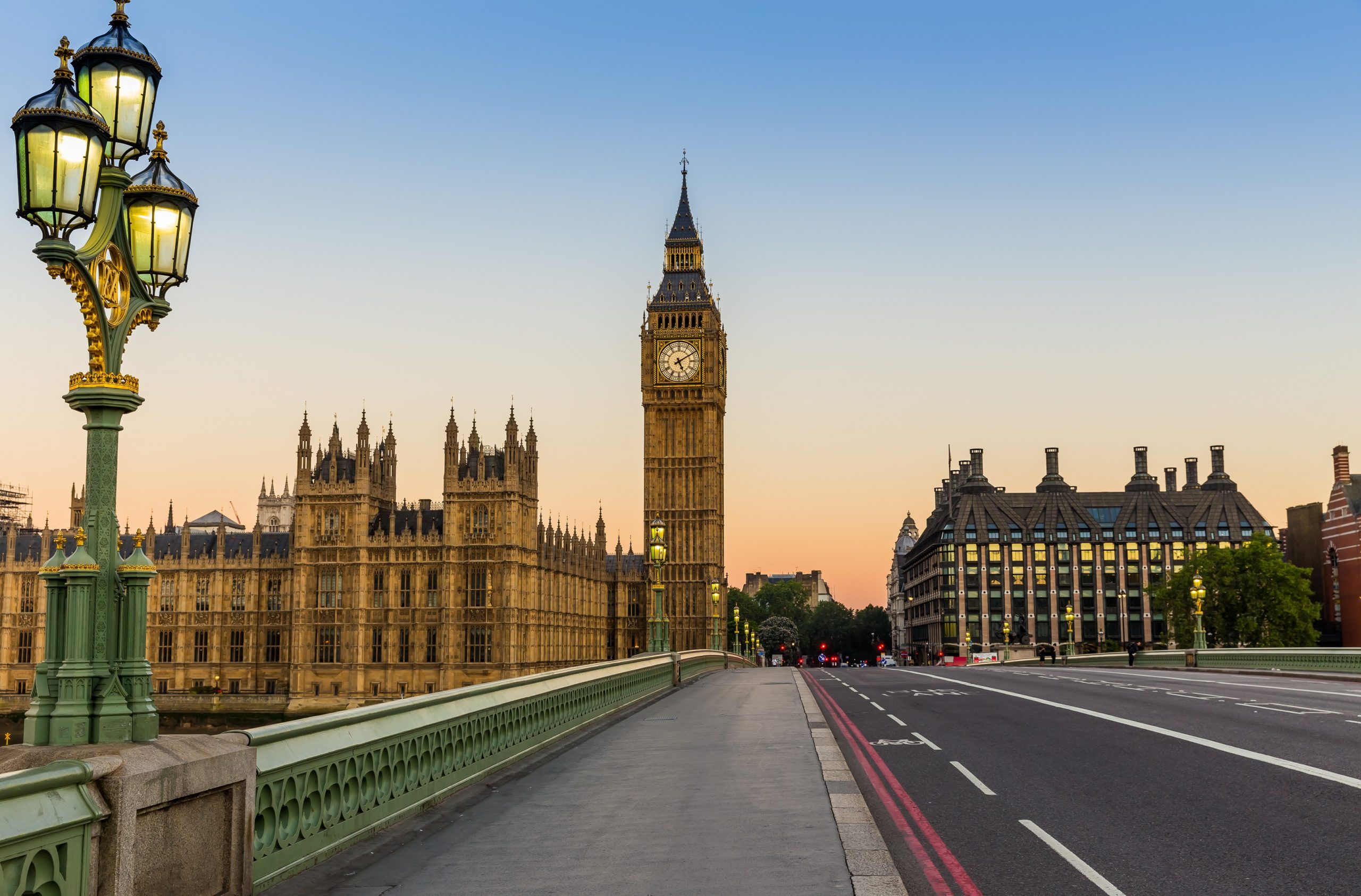 Energy White Paper: what's in it for you?
The long-awaited Energy White Paper has been published, offering more insight into how the Government plans to achieve a net-zero future for the UK.
The long-awaited Energy White Paper has been published, offering more insight into how the Government plans to achieve a net-zero future for the UK. Following on from the recent 10 point plan and the new 2030 carbon emissions target, the paper comprises multiple proposals for policies and reforms to achieve the transformation in transport, heating, power and industry required to meet the UK's ambitious goals. From a new carbon trading scheme to an overhaul of heating in buildings, there is much to digest in the white paper for business energy users.
Much of the detail behind the policies will be published in spring 2021, when a whole raft of Strategies will be laid out to be consulted upon, yet given the notable Conservative majority, it's likely that this Paper and the subsequent supporting strategies expected to pass during this parliamentary term will shape the industry for decades to come.
UK Carbon trading scheme for large emitters
The future of carbon pricing after Brexit has been a point of concern for many industrial users – the Government has confirmed that, rather than the carbon tax that had been recently consulted upon, a new UK emissions trading scheme will launch in January 2021. This UK scheme replaces the EUETS and will see around 1000 participants move to the new scheme.
From the outset, the emissions cap will be 5% lower than it would have been in the EU ETS, and Government will consult on gradual reductions to achieve net-zero. Administratively we can expect it to operate very similarly to how the EUETS has done to date, a process with which participants will be familiar, including a pre-determined level of free allowances.
In general, this should be a relatively popular outcome for participants: compared to a fixed Government tax, an open allowance market arguably gives a greater incentive to reduce emissions and offers more flexibility in allowance purchasing – as those participants who can reduce their emissions quickest at the lowest cost should be able to sell excess carbon permits to those participants who cannot reduce them. Trading schemes may also be less likely to be altered or adjusted than a tax-based scheme.
However, the lower emissions cap coupled with the fact the UK is a far smaller market than the EU creates the potential for the price of excess allowances to increase, compared to the EU ETS. This will be influenced by whether allowances are sold onto the market and whether there will be a link with the wider EU ETS market. Some analysts have already theorised about short squeezes and gaming that could occur thanks to reduced liquidity and the subsequent potential volatility that the smaller size of the scheme could cause. These are crucial points that Government will need to clarify in the short weeks before the scheme begins.
ESOS strengthened?
Buildings are the second largest source of emissions in the UK after transport (and industrial and commercial buildings emit over half of all carbon from building stock). As part of the Government's plans, emissions from all buildings will need to be eliminated by 2050 to reach net-zero. The white paper places a lot of emphasis on improving the energy performance of buildings – including the need for all non-domestic rented properties to achieve a minimum EPC Band B rating by 2030, where cost-effective.
Government will be consulting on strengthening the Energy Savings Opportunity Scheme (ESOS) early next year, to encourage businesses to use their energy audits to deliver energy and carbon savings. An ESOS scheme that more strongly encourages (or even obliges) businesses to implement their identified initiatives could drive widespread energy savings, but this will need extremely careful design to avoid pushing incoherent solutions or placing unreasonable costs on business.
In addition, small businesses can expect a new energy efficiency scheme to be consulted upon in 2021, whereas Government will propose a performance-based rating scheme for large commercial and industrial buildings that Government believes will give both businesses and investors more information on how to reduce consumption and lower energy costs. The scheme would launch in 2022/23 but more information will be released in the 2021 consultation.
The end of fossil fuel heating
Whilst much of the detail behind the Government's plans to decarbonise heating will be set out in its Heat and Buildings Strategy (expected in early 2021), the white paper does commit to plans to trial and test the use of hydrogen on the gas network to assess its role in low carbon heating. The Public Sector Decarbonisation Scheme is to be extended for a further year, to help more organisations benefit from the first tranche of £1 billion funding.
Government is also funding a Heat Network Transformation Programme to help the roll-out of district heating across non-domestic and domestic buildings, as well as supporting the roll-out of electric heat pumps. All eyes will be on the Heat and Buildings strategy, in which Government has committed to using a 'suite of policy levers' to help and encourage businesses to make the transition to low carbon heating.
This is a vital area of decarbonisation as the UK is dependent on natural gas boilers for the vast majority of our heating requirements, a situation wholly incompatible with our net-zero targets. It is however important to note that new technology such as hydrogen and electric heat pumps remain both relatively untested. Whilst Government is funding their development and testing, there remains a risk of delays and uncertainty which will likely be reflected in wholesale energy prices.
Industrial energy
The white paper commits to supporting industry with the costs of improving energy performance and reducing emissions, through measures such as exemption from various non-commodity costs, as well funds like the Clean Steel Fund and Industrial Energy Transformation Fund. It also plans to publish details of a revenue mechanism to support investment in emerging technologies such as industrial carbon capture.
The Government's strategy is to create the right conditions in the 2020s to enable the 'most efficient approach to decarbonising industrial emissions' in the 2030s. An Industrial Decarbonisation Strategy will be published in spring 2021, setting out more details around this. Government has already committed to delivering 'low-carbon clusters', focusing on several regions where multiple industrial users can share clean energy infrastructure such as hydrogen distribution and carbon capture utilisation and storage (CCUS). It is investing £1billion between now and 2025 to facilitate CCUS in four clusters by the end of the decade.
Alongside the investment in renewable technologies, Government is also ensuring that nuclear retains its role in the future energy mix. Alongside investment in small modular nuclear reactors, talks have also restarted on plans for a new nuclear power plant at Sizewell C. The Government announced in the white paper that it plans to bring at least one large-scale nuclear plant to the point of Final Investment Decision by the end of this Parliament. This is likely to cause much debate in the coming months around the plan to continue with large centralised nuclear over the decentralised power preferred by many in the industry.
Unlike the costly contract that Hinkley Point C has secured, Sizewell C would likely be funded through a Regulated Asset Base model, which Government hopes would provide better value for money. However, with greater flexibility required in the system, it will be interesting to see what arrangements are put in place to avoid future costly contracts as we saw at the current Sizewell site over the summer months, where the ESO had to effectively pay the plant to pause operations to keep the system balanced.
Government is also consulting on the future of the Contract for Difference scheme beyond the next 2021 auction, to ensure it offers value for money. Its new Smart Systems Plan will also be essential in 'firming' the intermittency of the target 40GW of offshore wind. From CCUS-enabled thermal power to batteries and the creation of an attractive marketplace for additional demand flexibility, this issue must be addressed to enable the system to bridge the gap and realise the ambitious renewable energy targets and achieve net-zero.
Smarter systems
The power and gas networks will also have to adapt to reflect new technologies, fuels, consumer behaviour and a different relationship between supply and demand as we move towards 2050. Government will publish a new Smart Systems Plan in spring 2021, detailing how it plans to reward providers of flexibility services, remove barriers to energy storage and enable smarter and more flexible energy consumption. It will also expand on how the networks will account for the significant new demand for power from the electrification of transport.
In 2021, we will also see multiple strategies and plans published around the decarbonisation of transport, from the creation of a date to phase out the sale of new diesel HGVs to the roll-out of zero-emission buses and transforming our transport infrastructure.
A clear direction of travel
Whilst the detail may be lacking, the direction of travel is crystal clear. Businesses need to prepare for significant changes across their energy, transport and buildings as we transition to a net-zero future. Whilst the current lack of information may pose commercial risks, these changes will also provide opportunities for businesses to capitalise and thrive.
Inspired Energy can support organisations looking to understand the implications of decarbonisation for their business plans and how to capitalise on opportunities to minimise costs, emissions and environmental impact: contact [email protected].