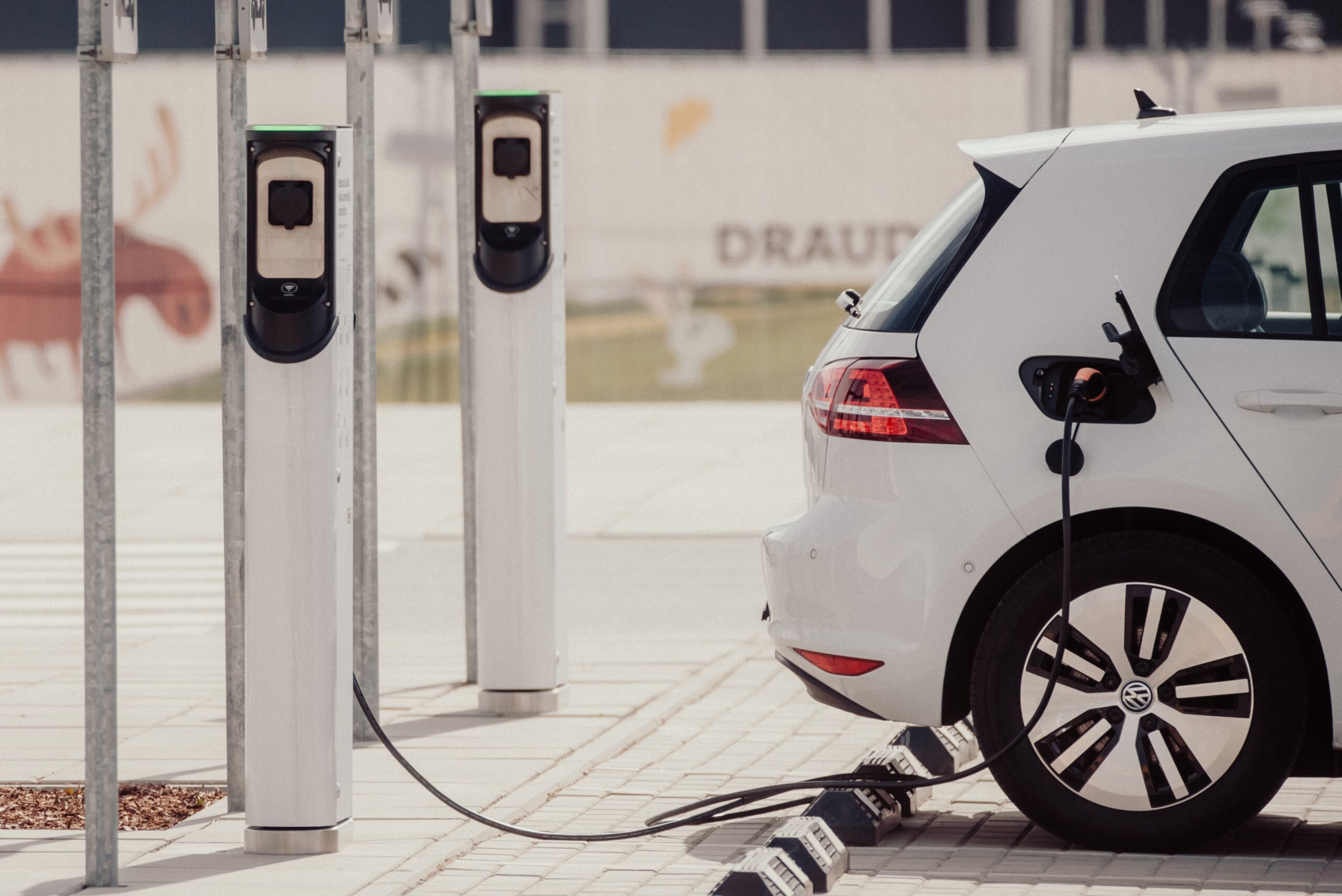 How will your business seize the EV opportunity?
As the adoption of electric vehicles (EVs) increases across the UK, savvy businesses are realising that there are a range of potential opportunities to be seized as we transition to low-carbon transportation.
As the adoption of electric vehicles (EVs) increases across the UK, savvy businesses are realising that there are a range of potential opportunities to be seized as we transition to low-carbon transportation. But which option is best for your business?
There are now over half a million electric plug-in cars registered in the UK, making it one of the largest global fleets. With plug-in cars accounting for nearly one in seven cars sold so far in 2021, the EV revolution is well underway – and there are a number of ways that businesses like yours can benefit from getting involved.
We're here to help you get ahead of your competitors by assessing your options and investing sooner rather than later. So let's take a look at how your business can seize the EV opportunity by…
Installing EV chargers on-site
Ideal for businesses that…want to attract more foot traffic to their sites; offer public car parking spaces.
There are nearly 25,000 publicly available charging devices in the UK, and drivers are never more than 25 miles away from a rapid (50 kilowatt) chargepoint anywhere along England's motorways and major A roads. Outside of major roads, however, the availability of public chargers varies – it's likely to be more difficult for drivers to find a public charger in a rural village than in London, for example. And as only 4,500 of the UK's public chargers are rapid devices, those that can easily access public charging may face a long wait to top up their vehicle.
This means that there's a real opportunity for businesses that can provide rapid EV charge points for public use. If you install charge points on-site, you could attract new customers to your business, as they may visit your site while they're waiting for their vehicle to charge. You could also access a new revenue stream, as everyone who uses your charge points will be charged for doing so. If you have EVs within your company fleet, you can also reduce your fuel costs by installing EV charging stations on your site and using them to charge your vehicles.
If you're interested in investing in EV charging points, check out our advice on the 5 things you should consider before you invest first. You should also look into the Workplace Charging Scheme, as your business may be able to claim a grant of up to £350 per chargepoint socket for up to 40 sockets, which could cut your installation costs by up to £14,000.
Switching to an electric fleet
Ideal for businesses that…have a large company fleet; have substantial transportation CO2 emissions; regularly deliver to low-emission zones
Another significant opportunity for businesses with a fleet of vehicles is to switch to an electric or hybrid fleet. From 2030, the Government will end the sale of new petrol and diesel vehicles, and non-zero-emission HGVs will be banned from 2040, which means that if you have a fleet of petrol and/or diesel vehicles then you should be planning to replace them at some point over the next two decades anyway.
But by switching to EVs earlier, you could secure significant benefits sooner, too. With five cities currently enforcing 'clean air zones', and many more councils planning to put them in place, EVs could help your business to make substantial savings if you regularly deliver to or drive through these areas. Drivers of vehicles that fail to meet minimum emissions standards can be charged up to £100 for entering a clean air zone, so the costs of travelling in these areas can really add up – it's therefore worth weighing up the cost of investing in EVs against the possible additional costs of sticking with petrol and/or diesel vehicles.
Replacing your existing fleet with EVs can also help you to reduce your carbon emissions, because the emissions associated with fully electric vehicles are far lower than those associated with vehicles with traditional engineers. In the UK in 2019, for example, the lifetime emissions per kilometre of driving a Nissan Leaf EV were around three times lower than for the average conventional car. Whether you're offering electric company vehicles to your employees or switching your delivery vehicles to EVs, therefore, you could significantly reduce your Scope 3 emissions.
Selling energy back to the grid
Ideal for businesses that…are looking to access new revenue streams; are keen to support a more flexible energy system; want to reduce their CO2 emissions
Another new revenue stream available to businesses that have (certain) charging points on-site is demand response, or selling energy back to the grid when it's needed (during times of peak demand). You can't do this with just any EV chargepoint, however – if you're hoping to get involved with demand response schemes, then you will need to install 'two way' charge points, which are embedded with vehicle-to-grid (V2G) technology.
When an EV is plugged into a charge point with embedded vehicle-to-grid technology, energy flows both to and from the EV, which means the EV can be used to store energy and discharge it back to the grid when called upon to do so. Fleet vehicles are particularly well-suited to V2G technology and demand response, as they can charge overnight (when energy demand and prices are lower) and discharge energy back to the grid when demand – and prices – are higher. Research by Imperial College London has found that on average, V2G charging can save businesses around £700-£1,250 per vehicle annually.
Participating in demand response through V2G charging can also help you to reduce your C02 emissions compared to regular (unmanaged) and smart charging. The carbon emissions associated with V2G are negative at around -243gCO2/km, whereas relying on unmanaged or smart charging can increase your carbon emissions by around 36-52gCO2/km. As more drivers opt for EVs, the demand on the electricity grid is set to rise dramatically, but by participating in V2G charging you can help to mitigate this increase in demand by providing energy back to the grid. You can also help to support the transition to a cleaner electricity system by providing the grid with reliable, stored energy when renewable generation is intermittent.
Are you ready for the EV revolution?
With adoption of EVs rising rapidly year-on-year, there's no time to waste for businesses that are looking to seize the opportunities EVs can bring and get ahead of the competition. Whether you're interested in investing in an electric fleet or installing V2G chargers, our Optimisation experts are on hand to help you to join the EV revolution.
We can also offer a range of financing solutions from CAPEX to fully funded  – call us on 01772 689 250 to speak to one of our team today.