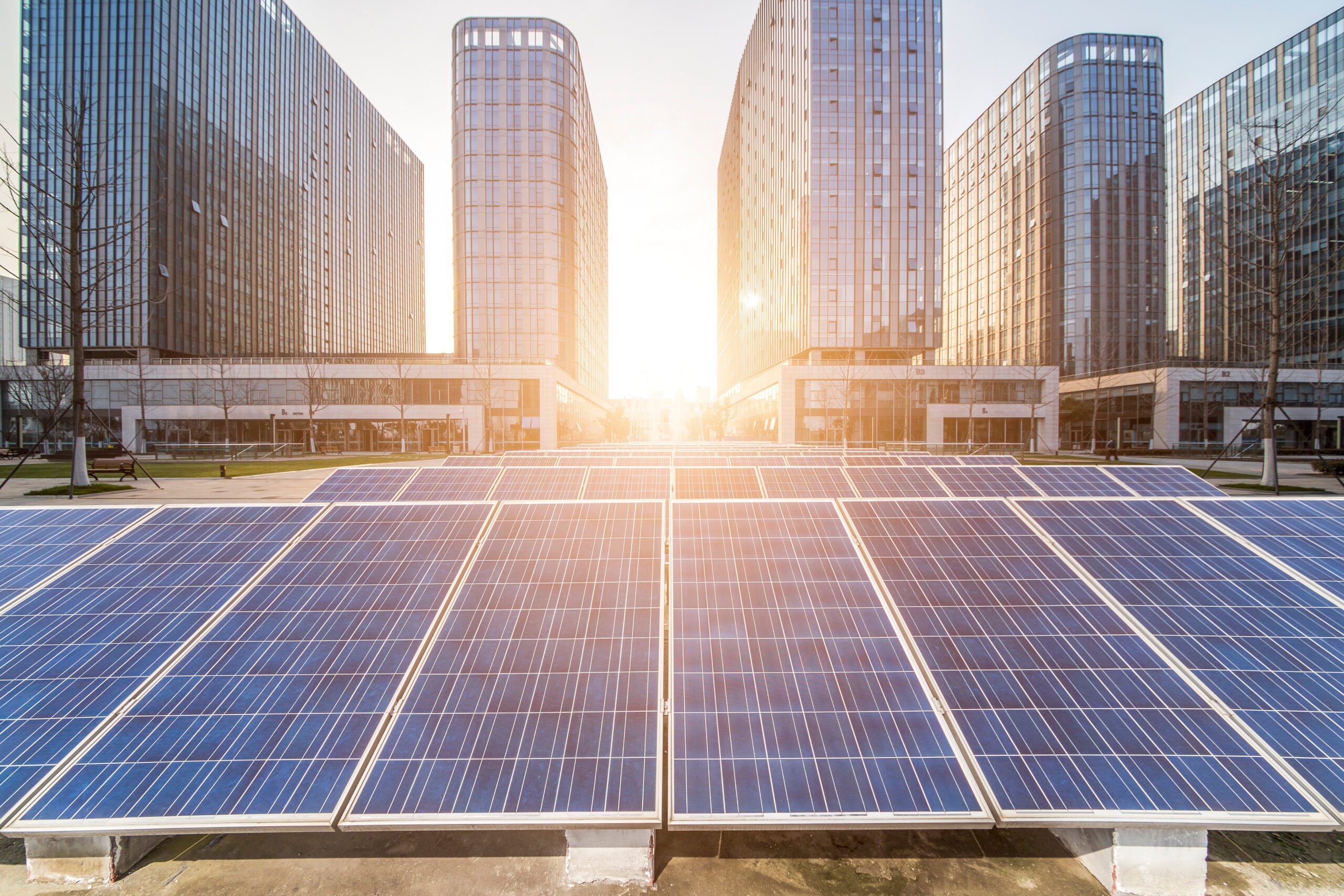 On-site generation: Making the switch
For businesses looking to make the switch to on-site generation, here are a few tips on where to start.
With energy costs rising amongst other price rises, businesses are looking for ways to help reduce overheads where possible. And on-site generation is something more and more businesses are investigating as part of their journey to net-zero.
Renewable energy is becoming a main source of power for businesses across the UK as they secure renewable only procurement contracts to support ESG and net-zero commitments. On-site generation can also be part of the solution for reducing carbon emissions and energy costs. For businesses looking to make the switch, here are a few tips on where to start.
Preparing your business for the switch
There will be many aspects to your business that you must take account of to ensure that the type of on-site generation you are installing, fulfils your businesses energy needs. Whether your business needs are simply to have access to a renewable on-site energy generation source to reduce bills during peak times, to participating in schemes to generate additional revenue for your business.
There are also some questions to ask yourself about making the switch before you invest in on-site generation to ensure you have all the information to make an informed decision. Here are five things you should know before installing on-site generation.
Setting targets
To help support your business case for investing in on-site generation you will need to set clear and measurable targets. Identify what benefits of on-site generation has influenced your decision to invest and create targets based on that motivation.
For example, if your business is looking to reduce energy costs, setting a target of a 20% reduction in electricity costs across 12 months compared to the year before you installed on-site generation is a good place to start. You may have other targets in mind such as your environmental ambitions and the long-term impact on your energy generation and procurement plans.
Have a baseline to work from before you begin tracking your target to help ensure the data you are collecting and reporting on in the future is accurate. The results from the set target may help support future on-site energy generation investment cases.
Funding and incentives
There are a few government funded schemes and incentives for businesses looking to invest in on-site generation. Which can help make the investment more appealing and strengthen your business case.
The Contracts for Difference (CfD) scheme
Renewable energy projects in the UK that meet the requirements can apply for a CfD by submitting a 'sealed bid'. Whilst the fourth round closed to applicants in January 2022, a fifth round is to be announced in the coming months, giving more businesses the opportunity to access funding. For those looking to develop renewable energy projects with high upfront costs and long lifetimes, the CfD can support low-carbon electricity generation.
Learn more about the CfD scheme.
Enhanced Capital Allowance (ECA) scheme
The Enhanced Capital Allowance scheme allows businesses to set 100% of the cost of energy saving plant or machinery against taxable profits in a single year. Solar thermal systems are part of the approved list or assets which means your business could write of the costs of installing solar PV. The ECA is claimed through your business' income or corporation tax return in the same way as any other capital allowance.
Super Deduction
Announced in the March 2021 budget, the Super Deduction allows companies to claim 130% capital allowances on qualifying plant and machinery investments, including solar panels. This is for expenditure incurred from 1st April 2021 until the end of March 2023.
An example:
If a business were to take an 800kW solar PV installation costing £500,000, they can deduct £650,000 (130% of the initial investment) in computing and taxable profits which will save the business up to 19% of that or £123,500 on its corporation tax bill.
Learn more about Super Deduction.
Generating revenue
Another benefit of switching to on-site generation is the ability to earn revenue from the energy generated, when selling it back to the grid. There are a few ways you can do this depending on what on-site generation you are installing.
Smart Export Guarantee (SEG)
If you're also looking for a way to generate revenue from the energy you generate on-site, you can do so through the Smart Export Guarantee. You can feedback the energy you don't use to the grid, and you will be paid for every unit.
You will need to have a renewable electricity generating systems that meets the SEG eligibility requirements, and a meter capable of providing half-hourly (HH) exports, and be able to show that your installation and installer are certified through the microgeneration certification scheme (MCS) or equivalent.
Demand Side Response (DSR) & Balancing services
Businesses who have on-site generation and sometimes coupled with battery storage, can participate in the Demand Side Response scheme. It is a service run by National Grid whereby they ask daily metered consumers to reduce their power consumption at peak times to balance the grid and keep it at a frequency of 50Hz at all times.
Your business can receive revenue for participating in DSR but the amount you receive will demand on which o the several response services you participate in, as well as how quickly you are able to respond. With on-site generation and stored energy, you can easily assist in reducing consumption during these times and create a new revenue stream.
Learn more about balancing services.
Finding the right energy partner
Making the switch to on-site renewable generation on the road to net-zero can be a much smoother transition with help from an expert energy partner. Inspired PLC is one of the UK's leading commercial energy and sustainability advisors and can support your net-zero goals through on-site generation.
We can help ensure that you have the best renewable on-site generation choice for your business. Get in touch with our experts to discuss your options today o 01772 689250 or email [email protected].