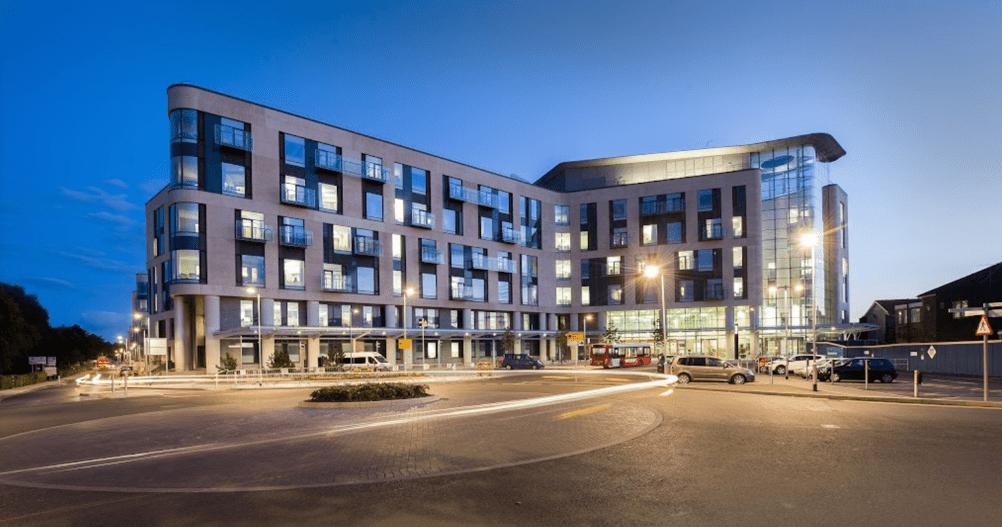 Public Sector Decarbonisation Scheme – Phase 3b: Everything you need to know
The Public Sector Decarbonisation Scheme Phase 3b Application Portal will open for applications on Wednesday, October 12 at 2pm.
The Public Sector Decarbonisation Scheme (PSDS) provides public sector bodies with grants to fund heat decarbonisation and energy efficiency measures.
Heating contributes to 37% of the UK's overall carbon footprint1.In the public sector, most buildings still rely on burning fossil fuels for heating, hot water and catering, so it's understandable that the government are looking to provide grants and funding to help organisations reduce emissions caused by heating in order to reach the country's net-zero targets by 2050.
Phase 1 of PSDS was launched in 2020, followed by Phase 2 in 2021. Phase 3a of PSDS closed to new applications in November last year. A list of projects awarded funding through this phase, and short summaries of these projects, can be found on the scheme's webpage.
The Public Sector Decarbonisation Scheme Phase 3b Application Portal will open for applications on Wednesday, October 12 at 2pm.
What will Phase 3b cover?
The main aim of Phase 3b is to help upgrade heating systems in public buildings to ones powered by cleaner, cheaper and renewable energy. This will help reduce fossil fuel reliance and help to provide lower energy costs.
Salix will allocate up to £635m of funding to public sector organisations, to be spent in financial years 2023/24 (up to £402m) and 2024/25 (up to £233m).
Full guidance notes will be published by Salix on their website shortly.
Who is eligible?
The scheme is open to a wide range of public sector bodies in England, Scotland, Wales and Northern Ireland, those eligible include:
Central government departments and their arm's length bodies
Emergency services
Institutions of further and higher education
Local authorities
Schools within the state education system, including maintained schools, academies, Multi-Academy Trusts and free schools
Nursery schools maintained by a local authority
NHS Trusts and Foundation Trusts
Organisations can apply for grant funding for projects which meet the criteria on the Salix website.
Deadlines and Applications
Deadlines:
The Phase 3b application process will open for applications on Wednesday, October 12 at 2pm. Like previous rounds of funding, we expect the window for applications to close very quickly, so it's important that your application is ready to go as soon as the window opens.
PSDS is administered by Salix, and the questions that will appear on the application form are available on their website.
Application types:
Single year applications are required to complete their projects by 31 March, 2024. Whilst Multi-year applications are for projects that will take more than one financial year to deliver and are required to complete by 31 March 2025.
Salix intends for applicants to apply for funding during the Phase 3b application window for projects with spend in 2024/25 only, using 2023/24 as a planning year.
When applying, businesses must state whether they intend to apply for a single year project or a multi-year project.
How Inspired can help
Inspired PLC is the perfect partner to support you in your application for the Public Sector Decarbonisation Scheme, with over 20 years' experience supporting organisations like yours manage and optimise their energy and reduce their carbon footprint on their path to net-zero. We can support you with the application process with the scheme being so competitive, it's best to be ready sooner rather than later.
If you'd like to speak to an energy expert about how we can help with your PSDS application, heat decarbonisation plans and more, call us on 01772 689250 or email [email protected].