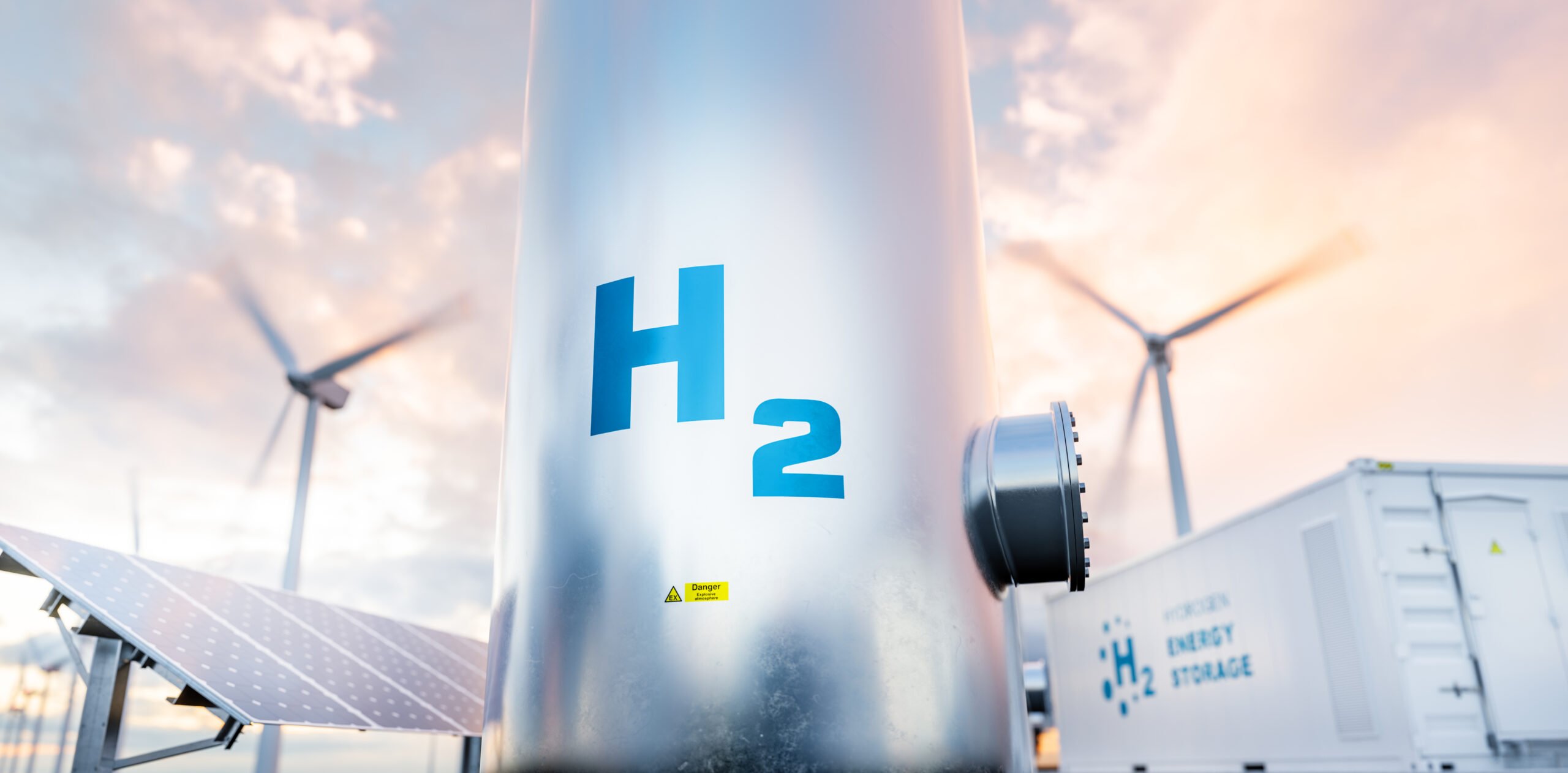 The government has published its much-anticipated Hydrogen Strategy, which sets out how it will meet its ambitious target of 5GW of low carbon hydrogen production capacity by 2030. With the Business and Energy Secretary Kwasi Kwarteng stating that this "marks the start of the UK's hydrogen revolution", we look at what has been set out in the Hydrogen Strategy and, importantly, what this means for UK businesses.
What is the Hydrogen Strategy?
In a nutshell, the government believes that hydrogen is going to be pivotal in meeting its net-zero goals and the Hydrogen Strategy details its plan to reach 5GW of hydrogen production capacity by the end of the decade. To put this into perspective, the document states this volume is the equivalent of replacing natural gas in powering around 3 million UK homes each year, as well as fuelling transport and business, particularly heavy industry.
Back in November 2020, Boris Johnson stated that a thriving low carbon hydrogen sector was a central component of moving away from fossil fuels and reaching net-zero. The Hydrogen Strategy was expected following the launch of the Prime Minister's Ten Point Plan for a Green Industrial Revolution last year, but has been delayed a number of times.
Hydrogen is versatile and it is believed it can be used to tackle emissions in difficult areas such as heavy industry, but it is currently expensive and not very efficient. The Hydrogen Strategy sets out a plan to tackle these challenges. Therefore, looking ahead, hydrogen could play a key role in replacing fossil fuels in energy intensive industries, such as power, transport and chemicals and in heating our homes. The government plans to conduct heating trials to assess its long-term future for domestic use.
The facts and figures
Let's look at the headline stats from the strategy:
The hydrogen economy could be worth £900 million

Over 9,000 jobs could be created, rising to 100,000 by 2050

Government analysis suggests that 20-35% of the UK's energy consumption could be hydrogen-based by 2050

In the UK, a low-carbon hydrogen economy could deliver emissions savings equivalent to the carbon captured by 700 million trees by 2032
The approach
The projected savings certainly sound ambitious, but how are we going to get there? The Hydrogen Strategy sets out a 'twin track' approach to hydrogen production, which includes 'green' and 'blue' hydrogen. Green hydrogen is made using water and renewable energy and blue comes from natural gas, with carbon capture and storage (CCS) used to mitigate emissions. While green hydrogen is cleaner, it is the more expensive form and the government aims to replace up to a fifth of natural gas with this form of hydrogen. To put this into context, in Britain today, nearly all of the hydrogen produced is created using fossil fuel energy. There is a lot of debate going on about which form of hydrogen should be prioritised and it is expected to continue as the Hydrogen Strategy is rolled out.
To realise the government's ambitions, hydrogen production needs to increase and the government is looking at how it can do this. One area being considered is establishing a support scheme modelled on the Contracts for Difference (CfD) programme used to drive down costs and boost capacity of offshore wind in the UK and it is consulting industry on its specific design.
So, what does this mean for businesses?
As we move through the next decade and beyond, businesses could see hydrogen playing an important role in powering their operations and moving them away from reliance on fossil fuels if they operate in an energy intensive industry like chemicals, transport or oil.
The government has been clear that its ambition goes 'beyond decarbonisation'. It is supporting industry to develop sustainable supply chains, create news jobs and capitalise on British innovation. It has said it will be incentivising private investment and looking to increase export opportunities – ultimately driving national growth which will benefit the wider economy.
While it will take time for the Hydrogen Strategy to have a direct impact on businesses, today there are three consultations open for you to have your say. The government is seeking views on:
You have until 25th October 2021 when the consultations close if you want to put forward your views.
If you want to find out more now about how you can reduce reliance on fossil fuels for your business and reach net-zero, or if you want to chat through your thoughts on the Hydrogen Strategy, we'd love to hear more. Call us on 01772 689 250 or email [email protected].