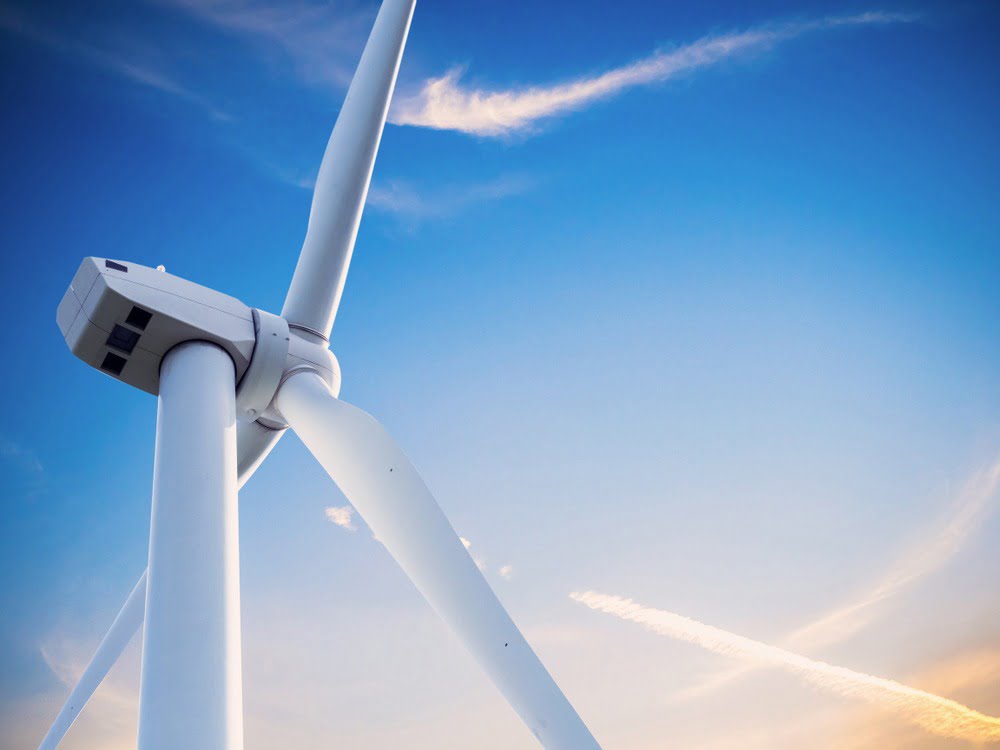 UK Government Outlines 'Powering Up Britain' Plan
On Thursday 30th March 2023, the UK government published "Powering Up Britain", a dual-purpose report detailing the Energy Security Plan and the Net-Zero Growth Plan.
On Thursday 30th March 2023, the UK government published 'Powering Up Britain', a dual-purpose report detailing the Energy Security Plan and the Net-Zero Growth Plan.
The Net-Zero Growth Plan acts as the government's official response to Climate Change Committee's (CCC's) 2022 Progress Report to Parliament and Chris Skidmore's Independent Review which detailed almost 130 recommendations across key areas after the original Net-Zero Strategy, published in October 2021, was deemed unlawful by the High Court.
The new plan focuses on the 25 recommendations made for up to 2025, confirming that the government will either "partly or fully" act upon 23 recommendations from the Independent Review of Net-Zero report's 25 recommendations for 2025. This ensures the UK's journey to net-zero by 2050 is 'pro-business and pro-growth'.
In the same publication, Grant Shapps, the UK's Energy Security Secretary has also set out a commitment via the British Energy Security Plan to scale up affordable, clean, homegrown power and build thriving green industries. This is to strengthen Britain's long-term energy security and reduce household bills.
What does the plan include?
Carbon Capture Usage & Storage
The UK have committed to world leading Carbon Capture Usage and Storage projects. Of the first projects to be announced, they will progress to the next stage of the negotiations to rollout Carbon Capture clusters in our industrial heartlands.
The round for two additional future clusters has also been launched with the opportunity for further projects to be added into the first two clusters – building on the £20bn CCUS funding.
Floating Offshore Wind Investment
Government are launching a £160m fund to support port infrastructure projects, kickstarting investment into the UK's emerging floating offshore wind industry. This funding will help to secure the UK's leadership in this new technology.
Green Hydrogen
The first tranche of the new green hydrogen production projects under the previously announced £240m Net-Zero Hydrogen Fund is beginning. This is part of the development of this new power source.
Renewable Electricity
Backed by a £205m budget, the fifth round of the UK's world-leading scheme to incentivise investment in renewable electricity is now open. Contracts for Difference, now being held annually, will build upon the UK's levy funded support for renewable power since 2010 of around £80bn.
Great British Nuclear
Initially led by Simon Bowen as interim Chair and Gwen Parry-Jones OBE as interim Chief Executive Officer, the government have announced the Great British Nuclear. It will begin by launching a new competition to select the best Small Modular Reactor technologies for development by Autumn.
Sector Support
The plan features the commitment to publish net-zero aligned roadmaps for key sectors and technologies that will 'articulate investment needs by sector and summarise the relevant government policy and opportunities to support investment decisions.
Attracting Investment
Announcing plans to speed up the planning process in order to attract investment. By reforming the planning process to enable more energy infrastructure to be built more quicky including solar power and offshore wind projects.
Cutting Household Bills
Expanding the governments energy efficiency support to more households and cutting energy bills through the Great British Insulation Scheme which will upgrade 300,000 of the UK's least energy efficient homes.
Investing in EVs
More than £380m is being invested into boosting EV charging points and infrastructure across the country to support the rollout of electric vehicles.
Heating Our Buildings
A new £30m Heat Pump Investment Accelerator, designed to leverage £270m worth of private investment to boost manufacturing and supply of heat pumps, all to reduce our reliance on fossil fuels to heat our buildings. The Boiler Upgrade Scheme offering a £5,000 grant to anyone buying a heat pump will be extended to 2028. A consultation on the Future Homes Standard and Future Building Standard will be issued later this year, while a regulatory framework for heat networks and zoning will be introduced by 2025.
Boosting Exports
An extra £10bn of capacity will be provided to UK Export Finance to boost exports, including the UK's leading clean growth sectors.
Economic Environment
Government plans to build a stable environment for businesses to invest and grow in the transition to EVs and sustainable aviation fuel.
Read the full "Powering Up Britain" plan here.
Navigate your energy future with support from Inspired
Inspired PLC are one of the UK's leading energy and sustainability advisors, working with thousands of businesses and organisations on their energy needs. We understand the complexities that can come with managing business energy and can guide you towards your energy goals.
Get in touch today on 01772 689250 or email [email protected].