Carbon reduction: how to convince the C-suite
Boardrooms are facing increasing pressure to get serious about sustainability - but our latest research has revealed that carbon reduction is yet to become a board-level concern within the majority of organisations.
Boardrooms are facing increasing pressure to get serious about sustainability – but our latest research has revealed that carbon reduction is yet to become a board-level concern within the majority of organisations. Fortunately for energy professionals who recognise the need for sustainability support to come from the top, regulations like the Streamlined Energy and Carbon Reporting (SECR) scheme could represent a real opportunity to bring the C-suite on board. 
A growing number of customers expect the businesses they work with to be actively working towards greater sustainability. So it's understandable that when we recently surveyed finance directors from businesses across the UK, the majority said that they had implemented a carbon reduction plan due to the impact it would have on their reputation (51%) and customer expectations (41%). Customers aren't the only stakeholders concerned about sustainability, however, and a fifth of those we spoke to were required to put a carbon reduction plan in place as part of the supply chain they operate within.
Government regulation is another crucial driver behind many businesses' carbon reduction efforts, with 34% of businesses implementing plans in response to Government targets (such as reaching net-zero by 2050) and 26% citing mandatory emissions reporting measures, like the Streamlined Energy and Carbon Reporting (SECR) scheme, as an important influence on their plans. Businesses are now facing pressure from all angles to increase their sustainability, and it's encouraging to see that they're responding accordingly – two-thirds of firms we spoke to had implemented a carbon reduction policy.
Putting plans into action
However, despite the growing pressure on businesses to prioritise carbon reduction, it seems that some businesses aren't taking sustainability as seriously as they should be. More than a third (34%) of businesses are yet to even plan for carbon reduction, and less than half (49%) of those who do have a plan in place are actively working towards it. While planning is a crucial first step in any organisation's net-zero journey, if businesses don't put their plans into action then they won't be making any tangible progress towards a more sustainable future.
When we asked businesses why they weren't taking sustainability action, they told us of a number of barriers that were blocking them from investing in measures that would reduce their carbon footprint. In the current environment, with many businesses feeling the impact of COVID-19, it's unsurprising that the majority of businesses (53%) have found that there are too many other competing priorities for capital investment, for example. It's likely that this issue will continue to affect businesses for the foreseeable future, with one professional telling us, "COVID-19 is going to place huge restrictions on discretionary investments." A number of those we spoke to (40%) also indicated that it can be hard to demonstrate tangible ROI for sustainability measures, which could explain why other areas are prioritised for investment.
Leading the way
Yet investment isn't the only way businesses can demonstrate their commitment to sustainability. Business leaders should also be working to make carbon reduction a priority within their organisation by ensuring that support for sustainability comes from the top by creating roles dedicated to improving their carbon footprint within their C-suite and their board. And while some have created roles such as Chief Sustainability Officer and Global Sustainability Manager, just 30% of businesses have recruited or are planning to recruit for roles dedicated to improving the organisation's sustainability.
It's therefore likely that another reason why some businesses aren't putting sustainability higher up on the agenda is because it isn't a key priority for those in the C-suite or on the board. As many businesses will need to transform their operations and activities on their journey to net-zero, support for sustainability must come from the top. It's likely that those businesses that have made a member of the C-suite accountable for overseeing their organisation's sustainability success will therefore be best positioned to make the significant changes most organisations will need to make in order to reach net-zero. Those who don't have C-suite support for sustainability, however, risk being left behind.
Convincing the C-suite
For those energy professionals who are keen to convince their C-suite colleagues to move sustainability up their agenda, Government regulations such as SECR can represent a real opportunity to inspire change.
SECR requires eligible businesses to compile detailed reports on their energy and transport usage and emissions, and, crucially, publish the actions they have taken to improve their sustainability within their annual Directors' reports. Many organisations are already seizing the opportunity SECR gives them to shout about their sustainability efforts and boost their reputation as a result. Those that don't take action to improve their sustainability, however, will have little to include in their SECR reports – which could have a detrimental effect on their reputation.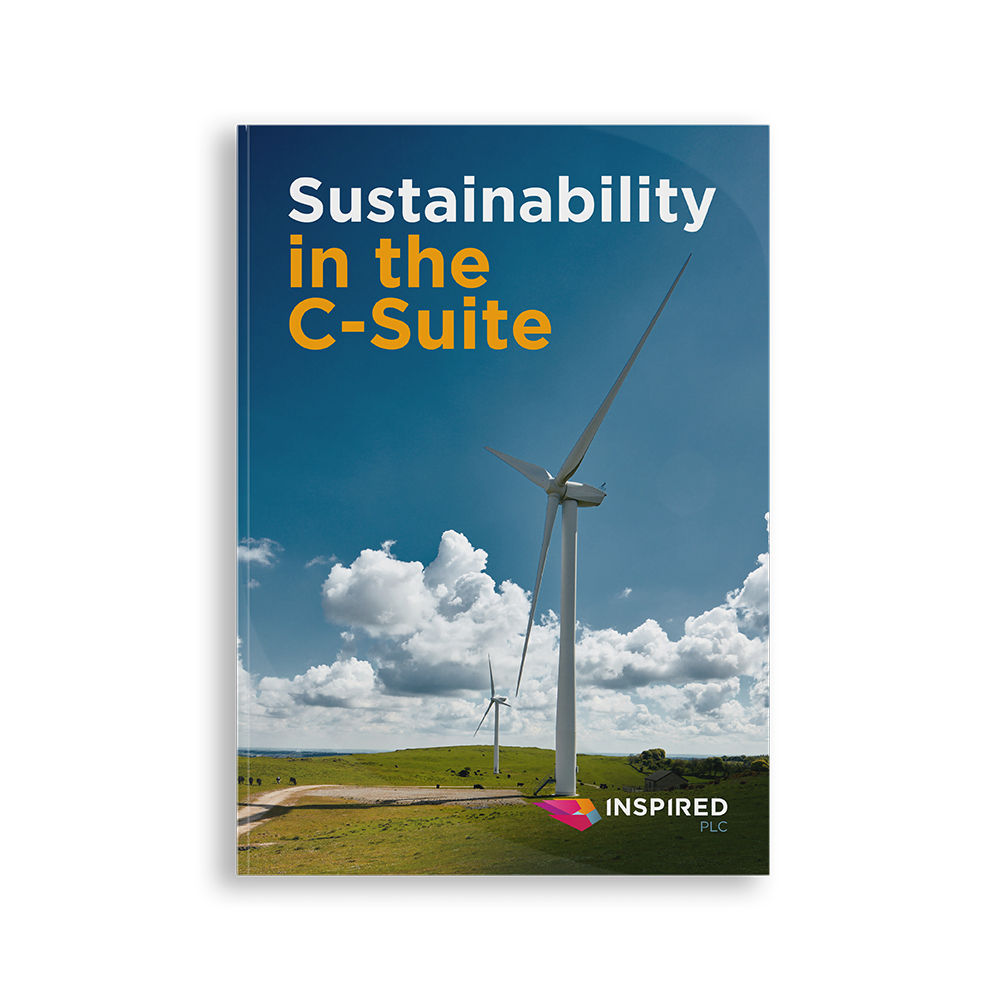 Fortunately, the insight that organisations gain in creating their SECR reports, in which they must also identify priority areas for improvement, should make it easier for organisations to target 'quick wins' and take action. Energy professionals can therefore use the SECR opportunity to not only highlight the importance of prioritising sustainability to their C-suite, but also to present them with a clear, actionable plan on how they can do so.
Our full Sustainability in the C-suite report is also full of useful insight into why sustainability must become a board-level concern, how different sectors are approaching carbon reduction in their own unique ways and how businesses can build a solid roadmap for sustainability success – all the information energy professionals need to bolster the business case for carbon reduction. To download the full report, click here.