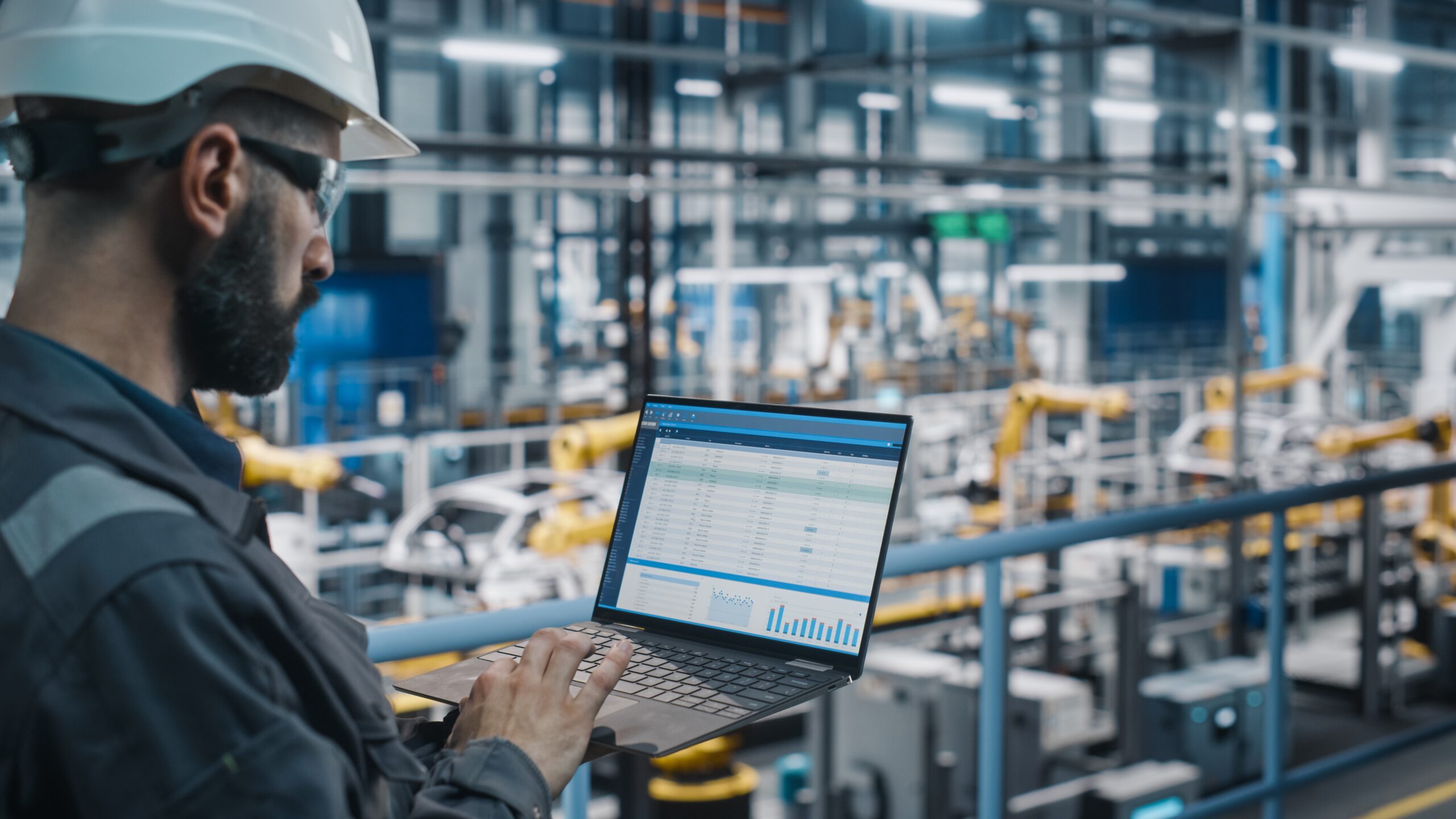 ESG: Supporting your sustainable manufacturing report
ESG could help your business structure its sustainability strategy and bolster its decarbonisation efforts whilst meeting cost reduction targets and compliance obligations.
In recent years, manufacturers have experienced many unique challenges, particularly with supporting businesses' sustainable manufacturing report. This has highlighted the need for more sustainable practices and resilience throughout the supply chain. For many UK manufacturers, rising energy and operational costs are putting additional pressure on existing tight margins.
Businesses that are seeking opportunities to improve reporting on their sustainable manufacturing, may find the answer in Environmental, Social and Governance (ESG). ESG could help your business structure its sustainability strategy and bolster its decarbonisation efforts whilst meeting cost reduction targets and compliance obligations.
What is ESG?
Environmental, Social and Governance (ESG) is a set of standards, which measure a business' impact on society and the environment. It shows how transparent and accountable a business is in relation to governance, social and environmental issues.
A comprehensive ESG strategy can help businesses demonstrate their efforts to adapt manufacturing processes, to meet environmental legislation and stay ahead of the competition.
What is sustainable manufacturing?
Sustainable manufacturing is the manufacturing of products through economically-sound processes, which minimise the negative environmental impacts by conserving energy and natural resources whilst maximising revenue.
How can ESG support your sustainable manufacturing reporting?
ESG is quickly becoming a key part of companies' overall business strategy and can add significant value. Outlined below are the key benefits.
Improve operational efficiency, by reducing costs and waste
Increase competitive advantage
Build long-term business viability
Protect and build upon brand reputation
Respond to regulatory constraints and opportunities
There are many external drivers influencing changing manufacturing processes. For example, changes to legislation and guidelines; shareholder pressure; and changing consumer demands. These affect environmental and social aspects. Being able to adapt with the support of technological innovation, is key to continued success. Using the information and data from a robust ESG reporting framework, can help manufacturers to embrace new technology, build and manage effective ESG programmes.
There are several ways manufacturers can increase their insight into their supply chains, environmental impact and employee safety. This includes a connected workforce, Artificial Intelligence (AI), the Internet of Things (IoT), connectivity, and blockchain. This technology will help manufacturers better understand how they can meet their ESG goals. This creates a clearer, more transparent, sustainable manufacturing report.
Case Study – EPTA UK Net-Zero and Carbon Reduction
Inspired PLC worked closely with Epta to scope out a Carbon Action Programme that would meet their needs whilst helping to improve their competitive advantage in the market space and satisfy their clients' request.
Inspired begun working with Epta to capture their data to create their carbon baseline. In particular, their Scope 3 data. This involved a session to explain each of the 15 Scope 3 categories to key Epta stakeholders and establish which are relevant to their business.
Scope 3 is a complex subject and Epta have spent a lot of time improving their knowledge through engaging Inspired in Q&A sessions. This ongoing, collaborative learning approach has already led to improvements in their data quality.
Inspired attended the Epta sites to identify key decarbonisation opportunities that would later support Epta in creating their plan of action to reduce their environmental impact at their sites. These audits allowed Inspired to identify a further opportunity to help Epta claim back and benefit in future from energy tax exemption.
Read the full case study here.
How can Inspired PLC help?
We can support your business in implementing low and zero emissions projects throughout your sites and can also support with collating the necessary data and information required to create a robust sustainable manufacturing report.
Get in touch with our experts today to discuss on 01772 689250 or email [email protected].