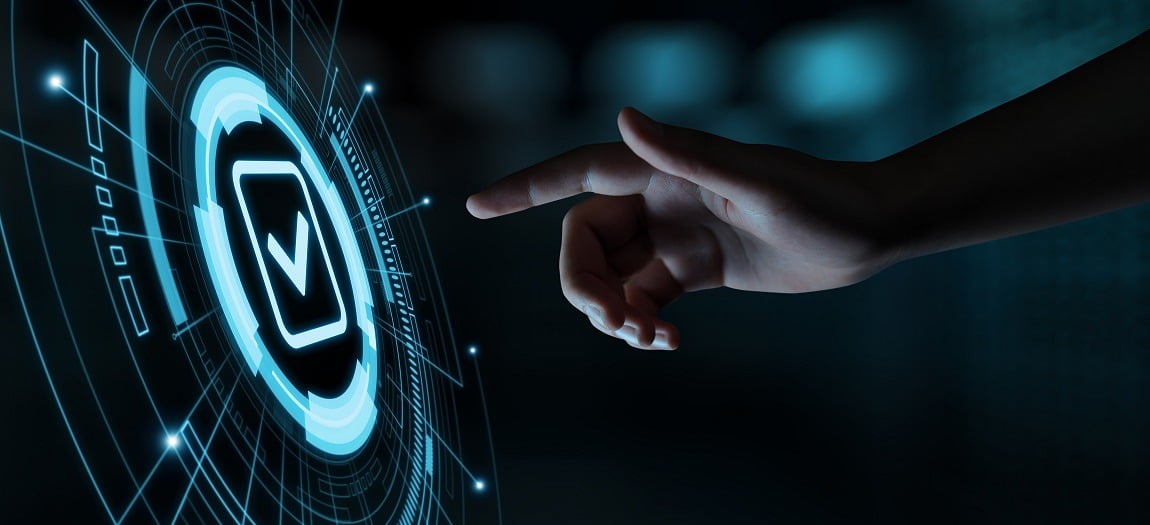 Going beyond compliance with SECR
When it comes to energy reporting, many businesses find it taxing enough just to achieve compliance – so the thought of putting additional effort in beyond compliance may be unappealing. But when it comes to SECR, savvy businesses will be going the extra mile. Energy and carbon reporting schemes like SECR can often be seen […]
When it comes to energy reporting, many businesses find it taxing enough just to achieve compliance – so the thought of putting additional effort in beyond compliance may be unappealing. But when it comes to SECR, savvy businesses will be going the extra mile.
Energy and carbon reporting schemes like SECR can often be seen as nothing more than an administrative burden by businesses, and it's true that organisations are typically required to allocate significant resource to achieving compliance. However, if they want to truly make the most of their efforts and see the full benefits of the SECR scheme, it is worth going beyond compliance.
At Inspired, we're encouraging all businesses to see SECR as an investment in improving their business, rather than an expenditure. Here's why it pays to go beyond SECR requirements…
What are we required to do to achieve compliance?
What you will need to provide to achieve compliance will vary depending on your organisation type.
Quoted companies need to report their global scope 1 and 2 greenhouse gas (GHG) emissions, alongside an appropriate emissions intensity ratio, in their Directors report. You will also need to report on your underlying global energy use for the current reporting year, splitting this between UK and offshore operations.
If you're an unquoted large company or a large LLP, you will need to report on your UK energy use from gas, electricity and transport fuel, as well as associated GHG emissions and at least one intensity metric.
All companies in scope of SECR must also outline the measures they have taken to improve their businesses' energy efficiency within the current reporting year. Although it isn't mandatory to include any energy savings made as a result of these measures, it's good from a corporate social responsibility (CSR) perspective if it has made a difference. This is where the opportunity lies for businesses to really benefit from SECR.
What are the benefits of going beyond compliance?
You may have noticed that although you are required to include any energy efficiency projects that you have carried out within the reporting year; you aren't actually required to implement any energy efficiency measures at all. If you don't implement any efficiency projects, however, you will need to publish this in your report too – and this is why it pays to go beyond compliance.
At a time when customers are increasingly expecting businesses to boost their sustainability, you need to consider what would be best for your business – publishing a report that is full of proactive efficiency projects, or one that shows no real action to improve your sustainability at all?
If CSR is a priority for your business, then your SECR report is a real opportunity to shout about your sustainability – but only if you take action to improve your energy efficiency throughout the year. Alternatively, if you fail to implement any efficiency measures, your businesses' reputation could be damaged, as your SECR report is in the public domain.
Boosting your reputation isn't the only benefit of adopting efficiency projects – improving your energy efficiency is the only guaranteed way to ensure that you're not paying more than you should be for your energy. In fact, increasing your business' energy efficiency through implementing physical and behavioural projects can result in your business ultimately making savings on your energy spend. In today's volatile energy market, many businesses are seeing significant increases in their energy bills, so it's important to make sure you're not wasting energy and adding to your bills unnecessarily.
How can Inspired help?
At Inspired, we know that while the benefits of implementing energy efficiency measures may be appealing, many businesses are already stretching their resources just to achieve the minimum requirements for compliance. That's why we've designed our turnkey SECR solution to make it easier than ever to not only secure compliance, but also to make the most of the opportunities SECR presents for your business.
When you choose our SECR service, we'll provide you with quarterly reviews on your progress, giving you insight into your consumption and emissions throughout the year and enabling you to take effective energy reduction measures. Our expert team can also help you to identify and implement energy efficiency projects, keeping your optimisation opportunities on track.
Our Compliance team will be exploring what SECR means for affected businesses (and how they can make the most of the SECR opportunity) in our upcoming SECR webinar on 21st August – for your chance to hear from the experts, register today.