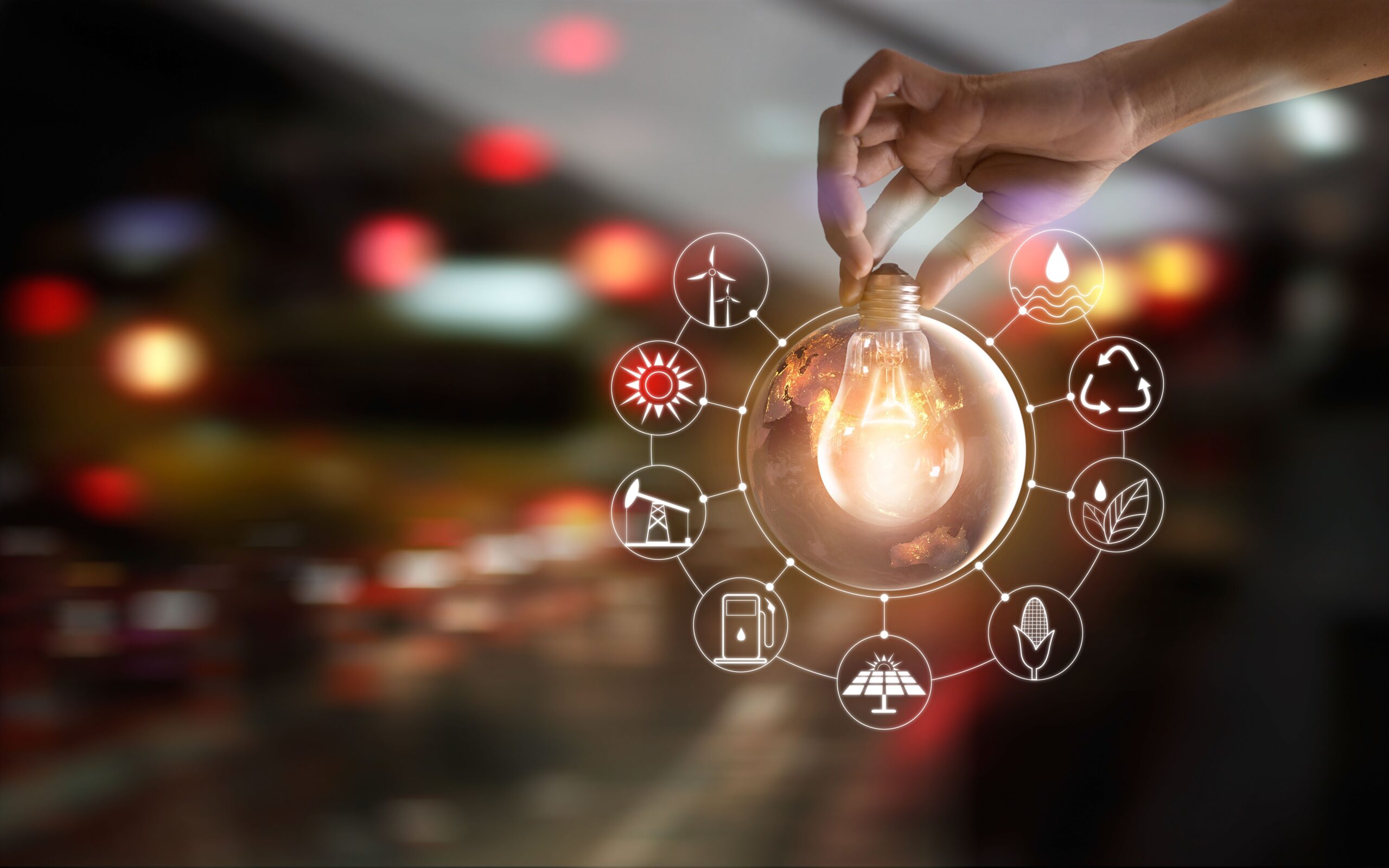 Net-Zero post-pandemic – keeping sustainability on track
During recent times, the focus for the business community has, quite rightly, been on operational resiliency.  However, as businesses start to get back to work, many believe that the economic recovery should go hand-in-hand with a focus on sustainability, with any taxpayer support only going to companies that are committed to decarbonisation.  So with an […]
During recent times, the focus for the business community has, quite rightly, been on operational resiliency.  However, as businesses start to get back to work, many believe that the economic recovery should go hand-in-hand with a focus on sustainability, with any taxpayer support only going to companies that are committed to decarbonisation.  So with an increased focus to ensure sustainability is at the heart of the recovery, what technologies are available to help it decarbonise?
'Net-Zero' has become a common part of language in the energy and sustainability world since the UK government legislated to hit net-zero carbon emissions by 2050 almost a year ago.  However, since then, many businesses have had to put sustainability plans and investments on hold as they attempt to assess the impact COVID-19 will have on their short, medium and long term plans.
That said, our own insight shows that, despite the upheaval caused by the coronavirus crisis, sustainability and net-zero remains a priority for many organisations.  We recently held a week of webinars, and the one where we discussed effective technologies for net-zero planning was one of the most popular.  As we emerge into a 'new normal' way of working, the opportunity to increase business resiliency through implementing an effective net-zero strategy has come to the fore.
So, what steps can organisations take to ensure sustainability stays on track post-pandemic? The good news is that there are many practical and reliable ways to reduce energy consumption:
Measurement and monitoring – meters can measure almost every utility, so it makes sense for a business to use the available meters and assess the data for any gaps.  Where gaps do exist, installing sub-meters or data loggers will enable a company to get a complete view of energy consumption across the business.  However, data is only as good as the analysis behind it.  Online dashboards are available to help gather and present data in an accessible way, and having an expert view to analyse it means a business can turn the data into meaningful actions.
Consumption and Reduction – there are two areas to look at here – buildings and plant & equipment.  There are various ways a building's envelope i.e. the roof, ceiling, flooring, walls and glazing can be made more energy efficient, including better insulation or using sustainable glass solutions.  There are now many options to choose from, and each organisation will have different requirements, so an expert analysis can help identify the best solutions for your business. With plant & equipment – the lighting, heating & cooling, building controls (BMS) and process & industrial plant equipment – again, a full audit will be able to determine the best options for the business in question.
Renewable utilities – much has been said about the opportunities for renewables, and – where capex or funding allows – installing onsite generation can make sound business sense.  This can be both in terms of using clean energy and allowing a business to be more self-reliant. Again, the right technology – solar PV, wind, EVs – should be assessed on a case by case basis.
In short, the road to net-zero should be starting now. With businesses now demanding that our economic recovery goes hand in hand with serious climate action, adopting a more sustainable approach to business can help build greater resiliency in the longer term.
For support with your Net-Zero strategy, please email us on [email protected] or call 01772 689 250 or complete our call back form.
Or to learn more about available energy tech options to boost your efforts to, you can listen to Inspired Energy's Matthew Dowdeswell (Innovation Manager) on his webinar – "Your tech options for achieving Net-Zero" from our On Demand week here.