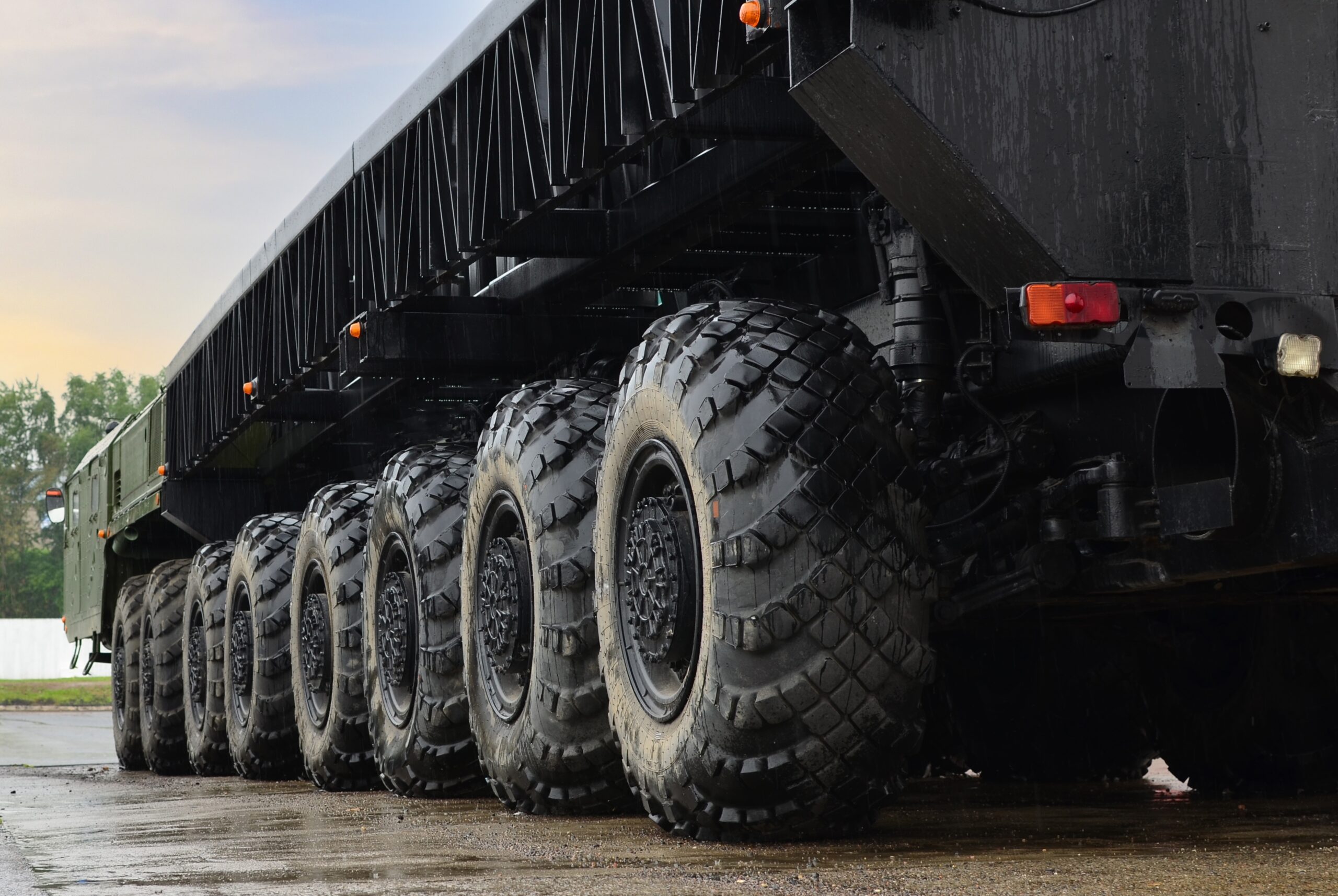 Manufacturing green defence vehicles: Future challenges and changes
In the face of meeting the UK's 2050 net-zero target, and implementing decarbonisation plans as well as injecting greener energy into both their processes and their products; what challenges and changes can defence manufacturers expect along the way?
Defence vehicle manufacturers are facing a number of pressures from energy price rises to increases in raw materials and labour shortages amongst others. In the face of meeting the UK's 2050 net-zero target, and implementing decarbonisation plans as well as injecting greener energy into both their processes and their products; what challenges and changes can defence manufacturers expect along the way?
What is the UK currently doing?
The MOD awarded contracts to NP Aerospace, a Coventry based business that works alongside General Dynamics, UK Supacat and Magtec to create hybrid electric-drive systems for the Army's Foxhound and Jackal 2 vehicles.
David Petheram, Chief Operating Officer, NP Aerospace said, "The hybrid electric drive project is a significant development that will further extend the technical capabilities of the vehicles and is an important advancement in the incorporation of new technology. It will provide a greater understanding of what hybrid technology could achieve, whilst also looking to the future in terms of integrating additional sophisticated electronics across the PMETS vehicle fleet."
This is following a £3m investment aiming to improve silent mobility, offer sustainability benefits and potential military advantages such as, reducing noise, increasing stealth capability, enhanced silent watch capabilities, off-board electrical power and, increased onboard power for the insertion of the latest technologies. Reducing the Army's reliance on fossil fuels to power their vehicles supports the government's 2050 net-zero goal.
However, there are still challenges to overcome going forward.
Emissions challenges
The defence, aerospace, shipping and rail sectors account for over £12bn in manufacturing output in the UK – almost 5% of total manufacturing. According to Gov, defence accounts for 50% of the UK's central government's emissions. If you also include suppliers and manufacturers' Scope 3 emissions, the defence sector has a lot of room for improvement before the 2050 deadline.
Research from Make UK revealed that more than a quarter (29%) of defence companies feel clean energy is where new opportunities lay, and nearly half (46%) have invested in green technologies. However, manufacturing is one of the most energy intensive industries and the process of creating parts for military vehicles involves highly robust materials, heating, and cooling processes as well as water consumption.
The process defence vehicle manufacturers must conduct to create vehicles or vehicle parts that meet the Ministry of Defence's (MoD) standards, including DEF STAN 00-35 and MIL STD 810, is an extremely high energy process and whilst they may be making moves to make their processes greener, emissions throughout the supply chain are still an issue.
Decarbonisation throughout the manufacturing process is going to be a top priority regardless of the UK's 2050 net-zero goal. If defence vehicle manufacturers want to be highly competitive and win government contracts to develop these green vehicles, their emissions will need to be significantly reduced.
Procuring defence contracts and the importance of social value
In 2021 the UK government released a procurement policy note (PPN 06/21) that applied to all 'in-scope' organisations to take action to apply the PPN when procuring goods, services and or works that are subject to the Public Contracts Regulation 2015 with a contracted value above £5m per annum.
The meant that many manufacturers seeking out MoD contracts, now must comply with a selection criterion confirming their commitment to achieving net-zero by 2050. This includes measuring Scope 1, 2 and 3 carbon emissions and demonstrating a carbon reduction plan. Here's some frequently ask questions.
Manufacturers will also need to be able to demonstrate that social value is delivered to be awarded a Central Government Contract, as per the PPN 06/20. Those looking to secure these contracts will need to familiarise themselves with the social value model and ensure all those involved complete the e-learning on social value.
Challenges manufacturing green defence vehicles
The challenge, once contracts have been awarded, is then focused much on the manufacturing process of the individual parts of the defence vehicles. This can also be applied both up and down the supply chain meaning manufacturers must begin to look at and report on their Scope 3 emissions, for the product to be compliant.
Aside from this, there are other operational challenges that developing technology must solve for green defence vehicles to be viable. This may include sourcing raw materials, developing technology and new parts to address any issues that don't meet the MoD's standards, investing in new machinery to develop these parts as well as research and development.
Future outlook for defence vehicle manufacturers
Whilst there are many benefits to building green defence vehicles, from reducing fossil-fuel reliance to silent operations and often greater torque and improved off-road performance, there are still many technical challenges to overcome.
Current battery technology, deploying an electric 27t M2 Bradley fighting vehicle as an example, is not a viable option due to a range of limitations. Increase the number of batteries as a solution, then results in the vehicle becoming too heavy to carry enough armour, equipment and personnel.
Manufacturers need to look to develop technology to alleviate the operational challenges of deploying green defence vehicles, for them to be highly viable in the field. This won't be an easy task but if defence manufacturers are able to create technologies to solve operational challenges, the dream of a completely green fleet of defence vehicles could become reality.
Get in touch with our experts to discuss your net-zero requirements and see how we can help on 01772 689250 or email [email protected].