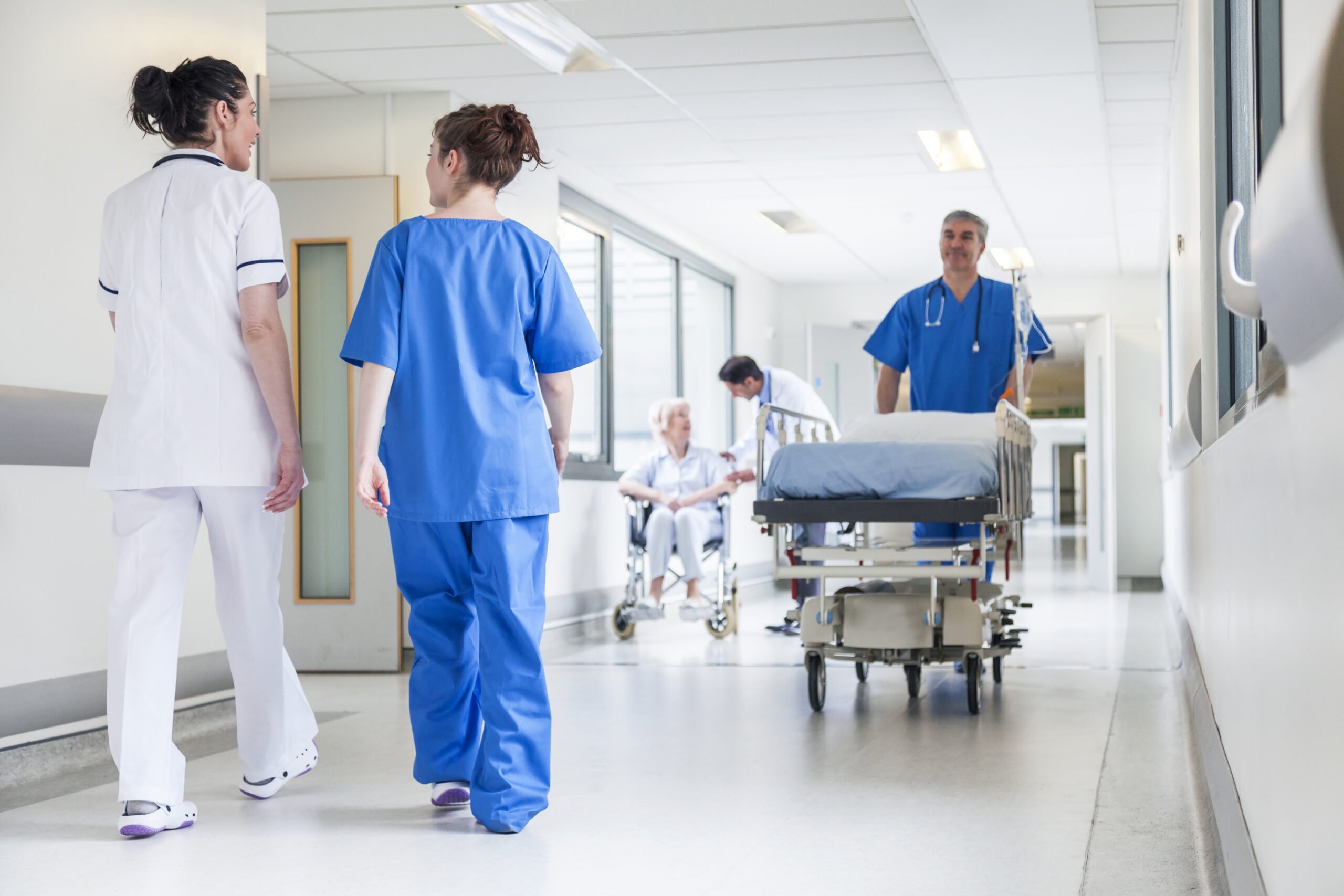 How NHS Trusts can create an effective Heat Decarbonisation Plan
NHS Trusts are responsible for 5.4% of the UK's carbon emissions and one significant tool that can be used to reduce emissions, and help Trusts reach their net zero target by 2040 is a Heat Decarbonisation Plan (HDP).
NHS Trusts are responsible for 5.4% of the UK's carbon emissions and one significant tool that can be used to reduce emissions, and help Trusts reach their net-zero target by 2040 is a Heat Decarbonisation Plan (HDP).
What is a heat decarbonisation plan?
A heat decarbonisation plan outlines how an organisation aims to reduce its reliance on fossil fuels used for heating; the main premise is to phase in electrically powered heating systems and understand the architectural, and infrastructural constraints that need to be overcome to make the transition.
The ongoing decarbonisation of the UK's electricity grid, means that electricity consumption has less emissions associated with it than gas and oil use. However, due to the limited capacity of the electricity grid, amplified by the increasing use of electric vehicles, a HDP acknowledges that all energy efficiencies, especially thermal efficiencies, must be made to reduce the energy load of the building and/or estate.
The HDP is a useful addition to any existing Green Plan or estates decarbonisation plan, providing a focus for investment, long-term planning, and business continuity. With increasing low or zero carbon electricity generation capacity coming online in the UK, organisation's will also improve their energy security as they transition away from imported gas and oil.
What makes an effective heat decarbonisation plan?
The Public Sector Decarbonisation Scheme (PSDS) run by Salix, funds public sector organisation projects in England, to help upgrade heating systems in public buildings to be powered by cleaner, cheaper and renewable energy.
An effective heat decarbonisation plan must appraise the current state of buildings and their energy performance. Age, building fabric and the design of buildings are to be assessed, with recommendations made to improve energy efficiency in the first instance to reduce energy loads (and improve efficiencies).
A good understanding of existing heating (HVAC systems) must be achieved to scope out alternatives. Problems surrounding structural load bearing, building design, electrical infrastructure and local electricity grid capacity must be considered to ensure replacement heating systems are fit for purpose. In critical care situations, it may be worth looking into onsite industrial battery storage if local grid capacity is near, or at a maximum.
A HDP will also consider whether any existing district heating systems can be tapped into and/or, if there are opportunities to partner with local organisations to create a low-carbon district heating scheme.
The resulting plan will have assessed the risks and opportunities faced at each site/building, with recommendations to overcome the challenges and likely costings for energy efficiency projects and eventually replacement of fossil fuel heating systems.
Here are some alternative heating systems to consider when creating a HDP:
Heat pumps
Electrical heat pumps are an extremely low carbon heating option and suitable for most homes and buildings. Air source heat pumps are becoming more popular, though space and budget allowing, ground source and water source heat pumps are excellent choices for meeting a high heating demand.
Heat pumps are much more efficient than direct electric heating. For example, a heat pump will use 1kW of electricity and produce 3kW of heating. Although having a heat pump is beneficial, insulation and proper placement/installation of the heat pump are key for optimal performance.
Solar Thermal
Solar thermal heating systems can be installed and integrated with existing and future heating systems. They are a zero-carbon way of raising the base temperature of an integrated Low Temperature Hot Water (LTHW) space heating system, lessening the amount of electricity or gas used to reach a desired temperature.
Direct electric heating, including infrared radiant heating
Direct electric heating can be an easy retrofit. For example, gas calorifiers can be exchanged with electrical immersion heaters on Domestic Hot Water (DHW) systems (and made more efficient if integrated with solar thermal, as detailed above). Modern storage and electric heaters are also easily installed, though may prove costly to run.
Infrared radiant heating may be appropriate in certain applications, and efficiencies realised as energy is not being used to heat a 'space' (as happens with convection heating), rather heat is transferred to objects in the room (like sitting in front of an open fire).
Complex systems
Complex issues may arise throughout the NHS estate due to building age/design and bespoke heating systems. One such issue is the use of steam generators for sterilisation processes and heating. Steam generators can be retrofitted to be electrically powered, though it is likely running costs will increase significantly (let alone ramp up the electrical load of a site).
Benefits of a heat decarbonisation plan for NHS Trusts
Efforts to decarbonise heating in NHS buildings is necessary to achieve net-zero emissions by 2040. Understanding new heating solutions provides a strategic advantage, in terms of energy security and resilience to the impacts of climate change.
Since 2010 the NHS has reduced its carbon footprint by 30%. Even though the NHS is continually improving each year, there is still some way to go to reach the NHS' and UK's net-zero goals. It is important to collaborate with a consultant who can advise on how the plan can be funded and implemented.
Reduces overall costs
Finding alternative heating solutions for NHS Trusts will have a huge positive impact by reducing the overall long-term costs. Budgets are a big barrier for the NHS however having a heat decarbonisation plan in place, can help to understand the costs associated and payback periods to ensure informed decisions.
Eliminates your carbon emissions
A heat decarbonisation plan is one of the best ways NHS Trusts can negate carbon emissions, through the installation of various low-carbon alternatives such as air and ground source heat pumps.
Reach net-zero goal faster
Net-zero can be achieved faster by changing to low-carbon heating solutions. Having a strategic plan will guide this journey and allow exciting and innovative measures to be implemented in the future. Minor changes over time can have a tremendous positive impact.
Work with a trusted energy and sustainability expert
Our experts have worked with many NHS Trusts, just like yours, on their energy and carbon commitments. Download our net-zero guide to learn more about what net-zero means for your business, and how our Carbon Action Programme can help you achieve your decarbonisation goals.
Get in touch with our specialists to discuss your net-zero strategy on 01772 689 250 or email us at [email protected].