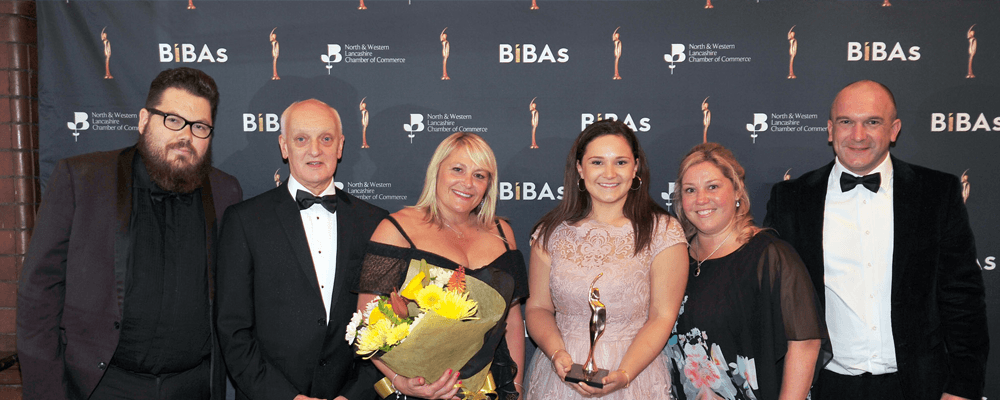 BIBA Awards 2019
Last Friday, 13th September, Inspired Energy plc celebrated the current and future success of some of Lancashire's top business talent at the BIBA (Be Inspired Business Awards). Inspired were proud to sponsor the 'Growth Business of the Year' category and Partnership Director Ben Beetham presented Preston-based agricultural business, Hoof Count with the winners trophy. Ben Beetham […]
Last Friday, 13th September, Inspired Energy plc celebrated the current and future success of some of Lancashire's top business talent at the BIBA (Be Inspired Business Awards).
Inspired were proud to sponsor the 'Growth Business of the Year' category and Partnership Director Ben Beetham presented Preston-based agricultural business, Hoof Count with the winners trophy.
Ben Beetham said: "Hoof Count showed significant, sustainable growth in all areas of the organisation. I was particularly impressed by the products, leadership, vision and inspirational team, where together they have long-term potential. A big congratulations to them on winning this award".
For more information about the BIBA awards and to see the full list of 2019 winners, please visit the BIBAs website.