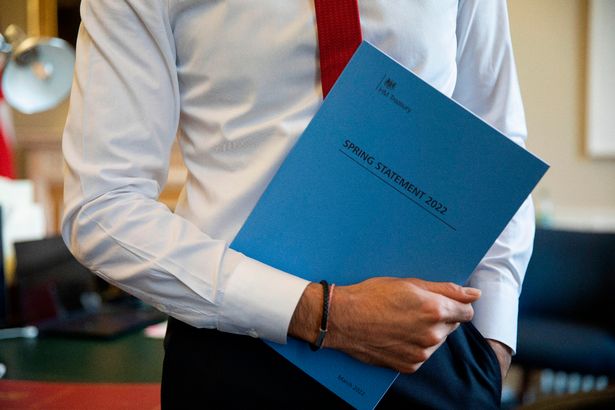 Spring Statement 2022
Rishi Sunak the Chancellor of the Exchequer has announced his Spring Statement to the British public in parliament.
Rishi Sunak the Chancellor of the Exchequer has announced his Spring Statement to the British public in parliament. With many facing price rises across the board from National Insurance hikes to soaring energy costs, many businesses were at the edge of their seats. However, whilst the announcements didn't have a significant focus on businesses, there were a few points with a direct impact on energy.
Exemption on business rates for green technology
The government has brought forward an exemption that will make green technology, including solar panels and heat pumps, exempt from business rates from April 2022. The exemption is set to save businesses an extra £35 million in 2022-23. It is said to be worth around £170 million over the next five years to help support the decarbonisation of buildings.
Learn more about how green technology could help reduce your business costs and get you on track with net-zero.
Also announced, is a 100% relief for eligible low-carbon heat networks which have their own rates bill; as well as reducing VAT on energy savings materials (ESM) from 5% to 0%, further incentivising homeowners to buy ESMs from businesses. This is part of a wider package of government measures targeted at improving energy efficiency.
Energy security plan
The government's Energy Security Plan will soon be set out and include measures across hydrocarbons, nuclear and renewables to support energy resilience and security — all while delivering affordable energy to consumers.
This plan builds on the Prime Minister's Ten Point Plan for a Green Industrial Revolution and raises its delivery ambitions across energy technologies to end the UK's dependence on hydrocarbons from Russia.
Fuel duty cuts
The government has also announced a fuel duty cut on both petrol and diesel for transportation businesses by 5p per litre for 12 months. This is the largest cut across all fuel duty rates and takes effect from 6 pm on the 23rd of March 2022. The cut, plus the freeze in 2022-23 represents a £5 billion saving over the next 12 months' worth around £200 for the average van driver and £1,500 for the average hauler.
Additional £500M for local authorities
The Chancellor announced that local authorities will receive another £500 million for the Household Support Fund from April this year. The £1bn fund will help vulnerable households with rising living costs with the Chancellor describing "local authorities being best placed to allocate this funding".
Dave Cockshott, Chief Commercial Officer at Inspired PLC, said: "There have been various announcements made by the Chancellor, Rishi Sunak, as part of the Spring Statement, to help households financially, during these difficult times. But more could be done to address the gaps in the business support landscape.
"Businesses across the UK are struggling amidst an energy crisis whilst trying to achieve net-zero targets and navigate through a post-pandemic economy. Whilst cutting tax, fuel duty and business rate exemptions are welcome, we believe further financial support and incentivisation is required to help businesses combat current rising energy costs and meet the pressure to decarbonise."
If you are worried about the impact current energy prices may have on your business, get in touch and speak to our experts today on 01772 689250 or email [email protected].
Image Credit: SIMON WALKER HM Treasury