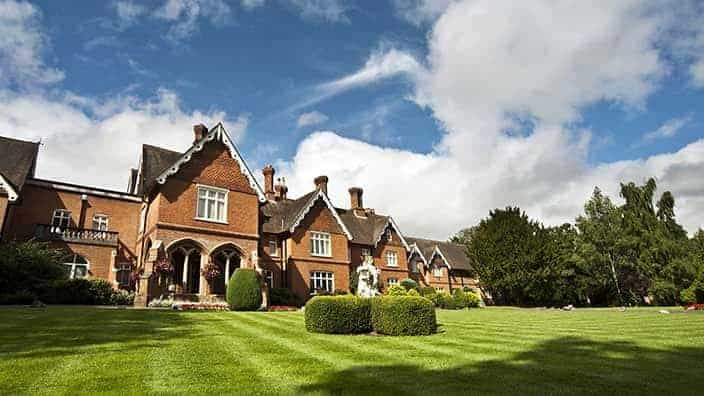 Hand Picked Hotels
Energy procurement for award-winning hotels. Hand Picked Hotels is a unique collection of 19 award-winning country house and spa hotels located throughout the UK and the Channel Islands.
Hand Picked Hotels, originally a collection of hotels part of the Virgin group owned by Sir Richard Branson, is a group of 19 unique hotels and spa hotels created by former lawyer turned hotelier Julia Hands.
Background
The client partnered with Inspired in an effort to reduce the cost of gas and electricity across all of their 19 hotels.
Solution
Inspired secured ongoing reductions on behalf of Hand Picked Hotels via flexible procurement. Whilst Hand Picked Hotels' main focus was gaining a price advantage in their gas and electricity through flexible purchasing, it was also important for us to provide them with a complete energy management solution.
As such, alongside flexible procurement Inspired conducted a retrospective audit of the client's past gas and electricity contracts, in order to recover circa £80,000 in overpayments.
Inspired also assisted Hand Picked Hotels with Streamlined Energy and Carbon Reporting (SECR), invoice validation, meter operations management and site works.
Outcome
By partnering with us, Hand Picked Hotels have benefited from:
Ongoing reduction in the cost of gas and electricity across all sites.
Management of power and gas volume during the COVID-19 pandemic.
Company wide training on Portal in order to increase energy understanding at site level.
Circa £80,000 in retrospective audits across gas and electricity.
Recovery of circa
in retrospective audits across gas and electricity
---
Reducing gas and electricity costs across their portfolio
---
Streamlined energy and carbon reporting (SECR)
"The move from another energy broker to Inspired PLC was seamless. They are friendly, professional, flexible and can work to some very tight time frames. Their web portal is user friendly. They are jargon busters, everything is clearly explained so everyone in the business can focus on reducing our energy consumption."

Hand Picked Hotels
View more case studies
Explore more of our client case studies to see how we're helping companies across the UK transition to net-zero carbon and manage their response to climate change.