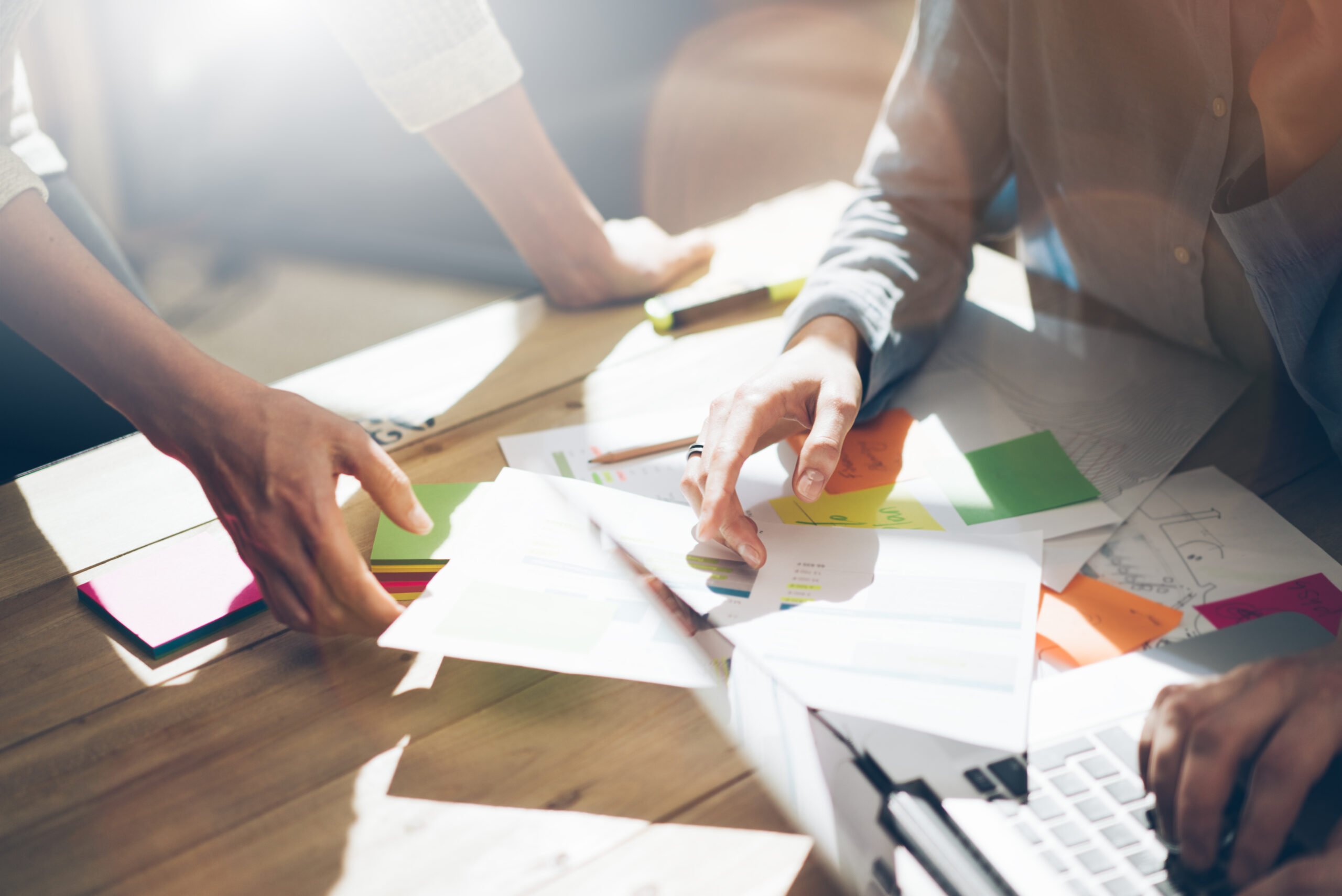 Our SECR journey: what we've done and where we're going
This year, Inspired was required to submit its first mandatory SECR report but we were well prepared for the challenge.
Whether you're putting together your first Streamlined Energy and Carbon Reporting (SECR) report or you have already submitted a couple of reports under the scheme, finding and implementing new energy efficiency measures can be complex. However, it's important to ensure you have plenty of measures to include – so here's some inspiration from our own actions.
This year, Inspired was required to submit its first mandatory SECR report but we were well prepared for the challenge. As we submitted a voluntary disclosure within our 2019 accounts, our team was able to experience the challenges and opportunities facing our SECR clients first-hand in advance. Even our compliance experts found some aspects of the reporting process challenging. Incomplete billing for some of our sites meant that we had to estimate our consumption in a few areas to achieve full data coverage, for example. And as the majority of our sites are leased, the extent to which we can improve the energy efficiency of some of our buildings is limited – which means that identifying new energy efficiency measures and implementing them across our portfolio isn't as straightforward as it may seem.
We know that this is a challenge for many businesses required to report under SECR, so we're sharing what we've done so far (as well as what we're planning to do next) in the hope that our actions may provide inspiration for other businesses. Of course, it's always important to carefully prioritise your energy efficiency improvements according to your organisation's unique goals and requirements, but our actions might give you some fresh ideas that you can implement and include in your own report.
What we've done
Some actions may seem small, but could make a big difference to your efficiency. In 2019, we completed an LED refit project in our Kirkham and Burgess Hill offices and we also installed motion sensors throughout these offices (and across our portfolio, where permitted to do so by our landlords) to reduce the amount of electricity wasted in empty rooms and during evenings and weekends.
If you have a heating, ventilation and air conditioning (HVAC) system on your site(s), you may find that its energy efficiency could be improved. Your heating settings may still be on in the summer, for example, or the system may be heating and cooling your building at the same time. We carried out a HVAC refit in our Kirkham office, which also included a control optimisation process. This has been carried out across the central plant in our Kirkham office, which will prevent plant operation outside of our office operating hours.
We also reviewed our purchasing policy for office equipment to ensure that we only buy new equipment that meets our high energy efficiency standards. Office equipment like PCs and printers make up a significant proportion of the energy demand created by our offices, so we're keen to ensure that we're not wasting energy unnecessarily in this area. We therefore created and implemented a new purchasing policy that means whenever we replace office equipment, we must ensure the new equipment is of a high efficiency level (e.g. has Energy Star certification).
Within our reporting, we have also been able to highlight the carbon savings achieved through the purchase of REGO-backed electricity and Green Gas Certificates, through voluntary dual reporting. This has allowed us to utilise market-based emissions factors, in addition to location-based (grid average) emissions factors, to understand our true operational carbon impact.
Inspired also wanted to go beyond just looking at our core Scope 1 and 2 emissions. To this end, in 2020 we undertook a voluntary Scope 3 (supply chain) inventory, where we assessed our operations across the 15 categories of upstream and downstream supply chain emissions.  This has allowed us to have full visibility of our entire carbon footprint, including those sources we have little control over.
What we're going to do
We're committed to making year-on-year improvements to our operational energy efficiency, so we've put a 5-year plan in place for future energy efficiency improvements. This year, we'll be focusing on:
Carrying out further LED refitting projects in offices currently using fluorescent lighting
Optimising controls across our portfolio to reduce wasted energy consumption outside of operating hours
Developing and implementing a new travel policy to encourage our employees to carry out meetings virtually where possible and use public transport whenever practicable, in a drive to reduce our business travel emissions
Implementing a Net-Zero Steering Group to optimise Inspired's route to net-zero, which should enable us to lead by example for our sustainability-minded customers.
Installation of automatic meter reading (AMR) capability across our portfolio, allowing for monitoring and targeting to further reduce out-of-hours and unnecessary energy consumption. This will also further improve the data quality of consumption information recorded for reporting.
Setting Science Based Targets (SBTs) is a key aim for Inspired, and we look to formalise these through 2021.
With you every step of the way
As the only energy consultancy required to comply with SECR, Inspired's experts have first-hand knowledge of the SECR reporting process and how challenging it can be. Whether you're struggling to collect the data you need for SECR or determine which energy efficiency action to take next, we're here to help you both by sharing our best practice advice and providing hands-on support.
We can support you every step of the way, from determining whether you're required to comply with SECR and compiling your SECR report to identifying which energy efficiency actions will bring the most benefit to your business. To find out more about how we can help you with SECR, visit our SECR services page.