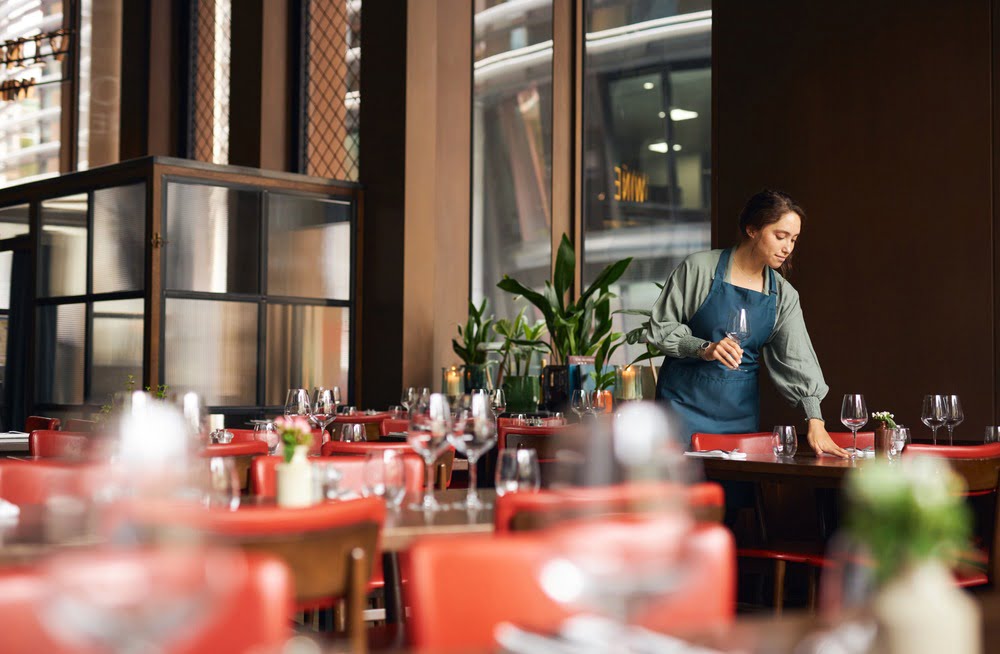 Sustainable food and drink best practice in the hospitality sector
how can looking at sustainable best practice help businesses in the hospitality sector to reduce their costs?
Sustainable food and drink best practice within the hospitality sector, is quickly becoming a top priority. Increased pressure from stakeholders from the rise of Environmental, Social and Governance (ESG) investment criteria, as well as increased supply chain and customer demand to demonstrate good eco and environmental choices, means it's more important now than ever to implement best practice.
Businesses within food and drink hospitality sector (including pubs, restaurants, cafes, and hotels) have been severely impacted by rising energy costs, with almost a quarter noting that energy prices were their main concern. ONS data shows that more than 1 in 20 businesses in this industry (around 6%) plan to stop trading for two or more additional day a week within the month to reduce operating costs.
So, how can looking at sustainable best practice help businesses in the hospitality sector to reduce their costs?
What is sustainable best practice in the food and drink hospitality sector?
Environmental sustainability covers several utility-related areas including, energy, food waste, environmental preservation and compliance. When a business fully understands their current footprint and implements carbon reduction strategies and energy efficiency measures to reduce emissions, wastage and conserve finite resources.
In turn, continuous measurement and regular action attracts a growing number of customers looking for environmentally friendly and socially responsible products and services and supports the supply chain.
Why is it important to implement sustainable best practice?
The impact rising costs is having on the food and drink hospitality sector, has forced some to consider increasing their prices. Around 1 in 10 had also said that they planned to reduce or simplify goods and services in a bid to cut energy costs.
The direction of travel towards sustainability has accelerated rapidly. Board rooms have woken up to the challenge of carbon reduction, whether prompted by regulations or growing stakeholder expectations of firms to make a positive environmental impact.
However, avoiding negative reputational impact isn't the only benefit of carbon reduction programmes. Against a challenging economic backdrop, improving energy efficiency is also an essential way to reduce energy costs.
It's also been said that millennials and Gen Z are happy to pay more for a service or product if it is sustainable. Meeting consumer demand by actively working to decarbonise will attract customers who value sustainability and are willing to pay more for an eco-product or service, increasing your businesses margins.
Understandably the challenges faced by the sector since 2020 have meant that organisations have been juggling competing priorities. But the climate crisis remains a priority for the UK and business leaders must remain committed to driving down emissions and putting in place their own rigorous sustainability programmes.
Four ways the food and drink hospitality sector can improve their sustainability
1. Conserve energy
With energy being a top concern for many hospitality businesses, reducing and conserving energy is vital. This can include many different aspects including, educating employees in behaviours that reduce energy use, installing high efficiency lighting, solar panels, Combined Heat and Power (CHP) and more. Any way your business can lessen the amount on gas and electricity used will directly impact your bottom line.
This can also include where and how you secure your energy. Energy procurement strategies for hospitality businesses can be challenging without the right knowledge. In an uncertain energy market, it can be difficult to know when the right time to buy is and what strategy is best for your business. There are several options open to you including sourcing renewable energy or creating your own to power your buildings.
A Building Energy Management System (BEMS) also provides your business the ability to view, control and optimise building assets. This includes air conditioning, lighting, and heating and much more. The savings opportunities a BEMS can open to your business can make a significant impact to your energy consumption and costs.
2. Source locally
Many hospitality businesses require a large amount of food and drink as part of their service. Traditionally this has been ordered in from wholesalers who may be thousands of miles away. Switching to sourcing your food, drink and any other product or service you provide to local suppliers not only support your local economy but reduces transport emissions and increases national food security.
3. Reduce waste
Food waste is a huge challenge for many businesses but there are opportunities where you can reduce your waste. From putting food-donation policies in place, only ordering what you need, storing food correctly, consider your stock inventory and stock rotation rate properly to your business operations. This could also include offering more vegetarian and vegan options which produce far less carbon emissions than meat dishes. But reducing waste can also be applied to other areas including water usage, switching to cashless and paperless.
4. Eliminate single use plastic
Single use plastic has been the target of the governments waste and environmental impact policy. By October 2023, some single use plastics will be banned completely including, plastic plates, trays, bowls, cutlery, balloon sticks, and certain types of polystyrene cups and food containers.
In England, it's estimated that we use 2.7 billion items of single use cutlery and 721 million single use plates per year, but only around 10% are recycled. Plastic pollution inflicts serious damage on our environment and is a major source of Greenhouse Gas (GHG) emissions. Your hospitality business should be seeing alternates to these single use plastics.
Get help with a sustainable solution with Inspired PLC
We are the largest energy and sustainability advisor in the UK and our knowledge and expertise allow us to provide your business with a solution to bolster your sustainability efforts.
Get in touch with our experts to discuss your sustainability strategy today on 01772 689250 or email [email protected].