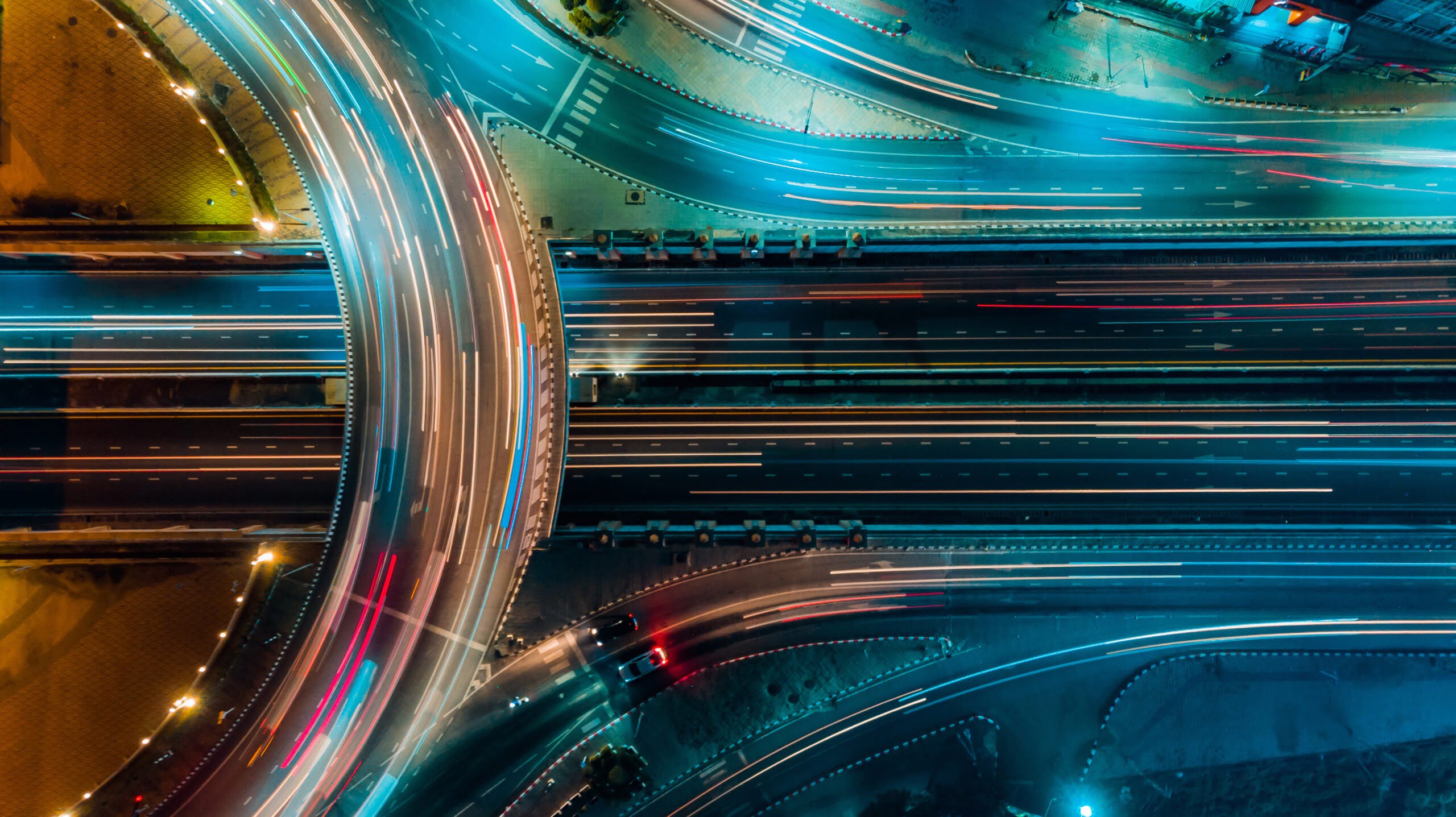 COP26 took place in Glasgow this year, where discussions about the future or climate change resulted in many new announcements being made. One day in particular during the two-week event, focused on Decarbonising Transport, one of the largest emission contributors.
Our experts, Ben Rouncefield-Swales, Director: Optimisation Services and Robbie Howlett, Energy & Environment Manager hosted a LinkedIn live-streamed session to answer your questions around transportation and what businesses can do to decarbonise and meet the 2050 net-zero target.
If you missed it, read on for the questions that were asked on the day or watch the recording.
How can the UK electrical infrastructure cope if all petrol and diesel cars are replaced with all electric or hybrid?
Whilst the National Grid do expect electricity demand to increase, they have said that policies and incentives should be able to address the increase in demand to reduce the impact on the UK's electricity system.
They will be able to balance the grid with smart charging which can reduce charging at peak times and batteries in Electric Vehicles (EVs) could become an asset to National Grid, due to their potential for helping to balance the grid. Using the electricity system at the right time and using it smartly, will involve using power at time when demand and prices are low.
This could be a win/win, as consumers will benefit from cheaper power whilst operators benefit from an easier to balance system as well as avoiding all EVs being charged simultaneously, for example at the end of rush hour.
Some are already benefitting from this through 'time-of-use' tariffs which are already available through some energy suppliers. Those with smart meters are being rewarded for using power at times of low demand. Integrating smart devices such as smart charging for EVs could mean additional demand for EVs is significantly reduced.
Going one step further into this idea, the concept of 'Vehicle to Grid' (V2G) is when EVs are connected to the grid to charge can instead release power back to the grid when demand is high and supply is low. The owners of these EVs can then be paid for this balancing service in a similar way to electricity storage unit operators. If an EV needed to be charged for a certain amount of time, the owner could register that time which would then override the use of the car as a power source.
Is there financial support for my business to install EV charging points for my fleet of vehicles?
There is an OZEV (Office for Zero Emissions Vehicles) workplace charging scheme that businesses can access. This scheme reduces the purchase and installation costs of workplace charging points by 75% but is capped at £500 per socket.
The scheme allows businesses to claim up to a maximum of 20 sockets (up to £10,000) and to qualify, your business must have off street parking. You do not need to own an EV, however, you do need to declare either a current need for EV charging infrastructure or an intention to encourage uptake amongst your employees and/or fleet. You do, however, need to consider capacity and local infrastructure before pulling the trigger.
Inspired Energy's engineers are all OZEV qualified and can help your business implement EV charging through the scheme on your business premises.
Where do I start when it comes to cutting our organisation's carbon emissions and decarbonising?
Your first point of call is to understand your emissions by measuring and finding a baseline for the energy your organisation currently uses. This information can then better inform your decision making when it comes to prioritising any decarbonisation projects by targeting those that would be most effective first.
This can then inform your strategy going forward and develop a realistic and achievable plan to cut your emissions to zero. Another thing to consider is understanding what your carbon footprint is made up of. Some emissions can be tackled with software that can optimise deliveries or driver behaviour, but the main place to look to reduce emissions is eliminating fossil fuels.
What smart and renewable technologies can help our transportation business to become net-zero?
There are many renewable technologies that your business can take advantage of to help you on your net-zero journey. Installing solar PV onto your building's roof space or open space nearby and then feeding the energy generated directly to charge points means you can bypass the grid throughout the day and therefore, reduce daytime demand.
You could also look at installing a solar car port which are purpose-built car ports with solar PV canopies and integrated charge points.
Investing in new technology is a positive first step but what support is available to instigate behavioural change in my drivers?
A good way to influence the behaviours of your drivers is to develop a travel policy which can then be used to help minimize fuel consumption related to business travel. You may also wish to consider introducing a driver training scheme which could become part of your businesses induction scheme or take place at regular intervals over the year.
A scheme such as 'Ecodriving', which is targeted to improve professionalism amongst drivers, promote road awareness and smooth vehicle handling to reduce wear and tear on vehicles and minimise accidents. The scheme can also cover fuel efficient driving techniques and claims fuel savings of 15% on the day of training and up to 6% in the long-term for fleets.
How can the UK electrical infrastructure cope if all petrol and diesel cars are replaced with all electric or hybrid?
In its present form the electrical infrastructure won't be able to cope currently, however, what we'll still need to ensure it can cope is still very much up for debate. Our current peak demand is circa 60GW. One scenario modelled that if 100% of cars were to go electric, it is thought to add around 10% due to smart charging, load shift and shared autonomous vehicles.
Other scenarios indicate that we'll need around 23-25GW of extra capacity by 2050, but this shouldn't be considered in isolation. Whilst everyone is switching to EVs they are also electrifying heating and more.
Another scenario states that we'll need an additional 350GW of capacity to fully electrify the country but that could be reduced by half with energy efficiency measures in place. The reality is that we will probably need more smart grids, local generation, and batteries to help manage demand.
How can I practically replace all my petrol or diesel vehicles to more energy efficient ones?
There are now some good lease schemes coming available and if taken advantage of, can help your business by benefitting from substantial savings on running costs, maintenance, taxes, and congestion charges. As you look to refresh your fleet, consider EV leasing as an option to begin the process of integrating EVs and hybrids into your business.
If the future is electric for powering the next generation of HGVs and transport refrigeration units, to what extent and how will the Government need to support businesses to invest in new technologies and the required infrastructure upgrades at depots?
As the whole country transitions to these technologies, our experts believe that electricity alone won't be the whole answer. Hydrogen will play a part as well, particularly with HGVs, partly due to the way you have to operate these types of vehicles, for example, buses do around 300 miles on a full tank of diesel which takes less than 10 minutes to fill up. A battery powered bus will do around 100 miles on a full charge which takes on average 3-4 hours. Whereas a hydrogen bus will do around 200 miles but only take about 10 minutes to fill up.
Hydrogen powered vehicles are more comparable to traditional diesel-powered vehicles. So, if a bus transportation organisation wanted to go fully electric, they would have to double the size of their fleet in order to match current demand, as they can't cover the same distance and also take longer to charge up. For HGV businesses, those economics will play a part in the transition to greener travel and transport.
Visit our COP26 Insights Hub to learn more or see if your business is on track by visiting our net-zero tool.
If you'd like to get in touch with our experts to see how they can help you decarbonise your transport fleet, email us on [email protected] or give us a call on 01772 689 250.