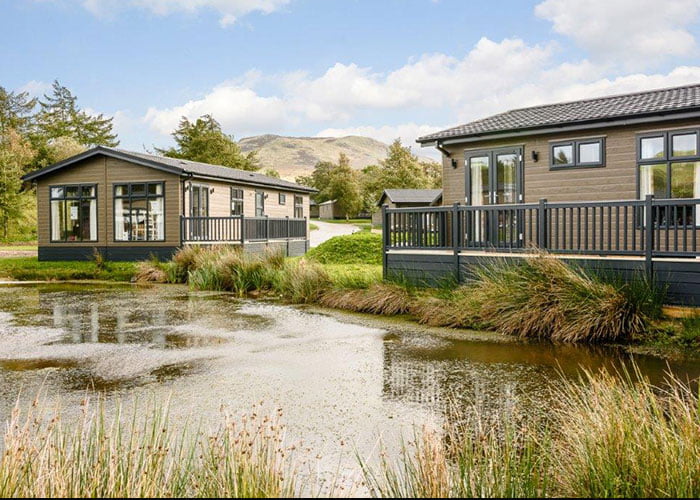 Darwin Escapes
Dataloggers were installed across their sites to help keep water costs under control and minimise waste. Darwin Escapes is a five-star, award winning holiday retreat and resorts provider located in the UK. Their portfolio comprises of 25 beautifully maintained sites – no two the same – from luxury lodges with their own private hot tubs, through to family-sized caravans and even treehouses.
This family-run business is focused on maintaining its high standards and is committed to minimising their impact on the environment.
Background
Darwin Escapes were finding it increasingly difficult to manage their water and wastewater costs across their sites due to estimated billing and varying water tariffs
They were also aware their water spend was excessive on certain sites, but without the visibility of actual data it was difficult to assess the size and location of these issues due to the nature of the sites – sites consisted of large water networks underground – often without visible signs of leakage at ground level.
The onsite maintenance teams had started to check water meters throughout the night to try and gauge the amount of water being wasted but this wasn't practical or accurate enough.
Solution
Dataloggers were installed on all fiscal water meters. Access to our online reporting portal was provided showing day +1 water consumption.
Profile Alerts were set up to alert site when abnormal consumption occurred. For consecutive alarms, our dedicated support team provided advice through to resolution.
To allow Darwin to pinpoint water wastage quicker a phased rollout of 75 sub-meters was carried out.
Highlights
---
Number of sites: 25
---
Number of meters: 100+
---
Annual water consumption: ~200,000m3
---
Number of water alerts in 2019: ~1650
"We receive an exceptional level of service from Inspired PLC. They are always quick to respond, for both our short-term and long-term needs. This service has been instrumental in keeping our water costs under control."

Kris Sutton, Group Grounds and Utilities Manager
Outcome
Inspired have worked closely with Darwin over the last 10 years to install dataloggers throughout their water networks and provide:
Greater data visibility: access to actual meter reads removing the need for estimated billing.
Sub-metering services: as their business grows, we install sub-metering on all new sites as standard.
Automated profile alerts: enabling the onsite maintenance team to quickly react to over-use.Dedicated support: actively contact their onsite team to assist with ongoing issues.
Having the Water Profile Alerts service has significantly minimised the risk of exceptionally large water bills. Typical issues identified:
Misuse – Due to the nature of their business, water misuse is a regular occurrence, i.e. taps left running.
Technical issues – Leaking taps, running toilet cisterns and overflows.
Underground leaks – sub-metering has allowed the location of underground leaks to be located quickly.
A leak detection service agreement has been put in place to allow Darwin to quickly mobilise our in-house leak detection specialists.
View more case studies
Explore more of our client case studies to see how we're helping companies across the UK transition to net-zero carbon and manage their response to climate change.