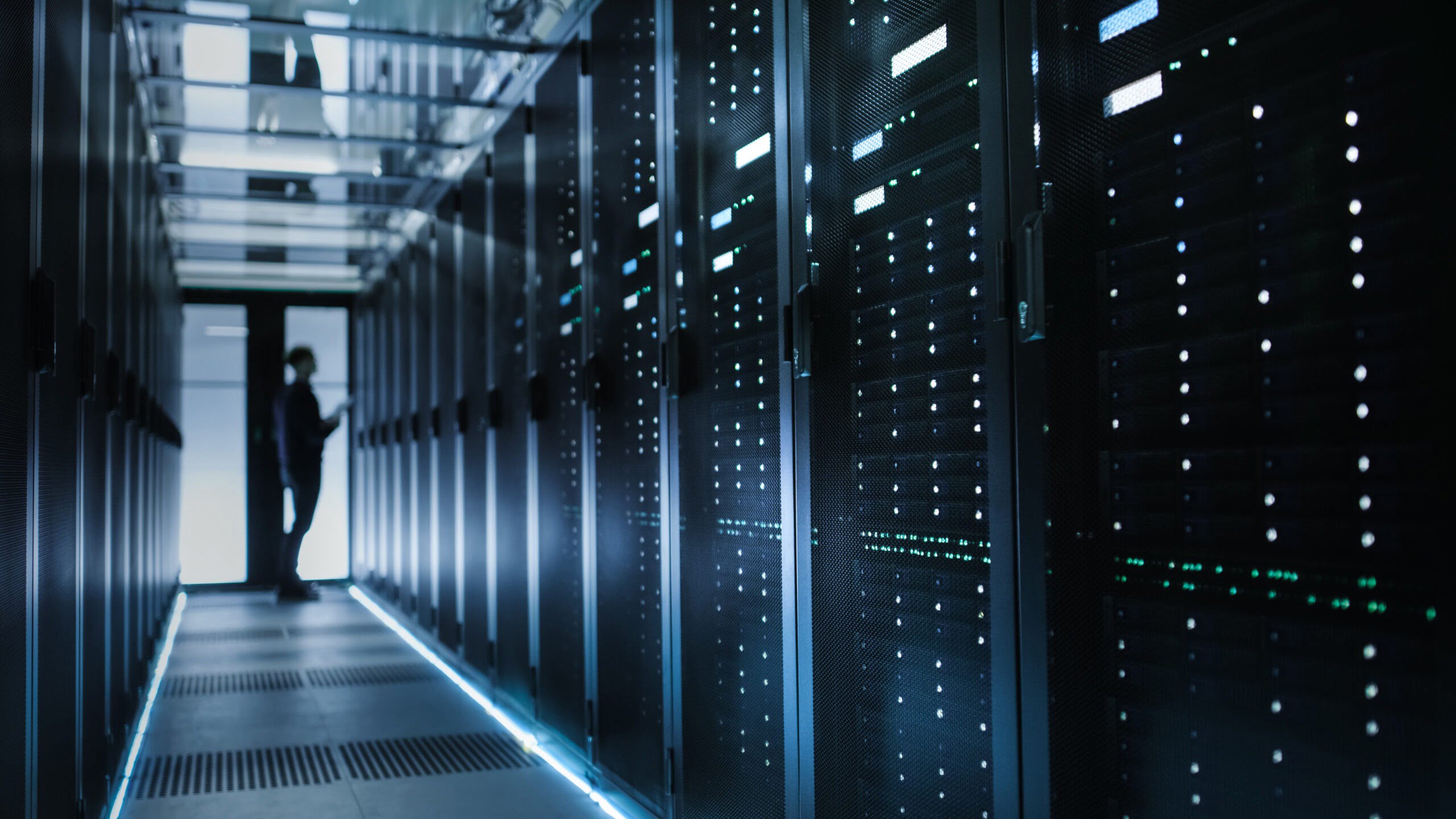 Data centre's race to net-zero
Data centre demand will continue to grow as our reliance on technology expands. With that increased demand also comes the challenge of tackling net zero emissions for arguably one of the biggest consumers of power.
Data centre demand will continue to grow as our reliance on technology expands. With that increased demand also comes the challenge of tackling net-zero emissions for arguably one of the biggest consumers of power.
Which is why data centres need a robust net-zero plan that will factor in the added challenges of their expansion.
Why net-zero matters for data centres
The rapid growth of data centres around the world mean that many are still playing catch up when it comes to the energy efficiency side of their operations. Older sites can be much more challenging and costly to upgrade to low-carbon technologies. All of this comes at a time when businesses of all sizes are trying to navigate the recent challenging energy markets which have been caused by geopolitical events, putting even more pressure on finances.
Whilst data centres may be weighing up both their short and long-term options, their net-zero strategy is something that simply can't be ignored. To meet the Climate Neutral Data Centre Pact deadline in 2030, data centres and trade associations need to be working towards a climate neutral status by then at the latest.
The 2030 pact will help data centres on their journey to net-zero, but swift action must be taken now to make significant progress before the UK's 2050 net-zero deadline.
The race to net-zero
Whilst there are no gold medals for first place in this race, data centres who reach net-zero quicker stand to benefit from it much sooner. Whilst the investment for some upgrades can be high, there are many things your data centre can do in the short-term to prepare.
Turning down the heat
The equipment in data centres generate a lot of heat which must be removed or cooled to keep equipment running at optimal temperatures.
There are technological solutions such as passive cooling, which ensures that hot and chilled air don't mix and immersive liquid cooling, where servers are immersed in a rack filled with coolant that has more than 1000x the heat capacity of air.
Microsoft have already begun using immersion-cooled servers in production and their Vice President, Christian Belady said, "Because of the efficiencies in both power and cooling that liquid cooling affords us, it unlocks new potential for data centre rack design". The evolution of the technology available to data centres means other parts of the operations can be further streamlined to help support energy efficiency within facilities.
But there may be a way to not just cool systems but take advantage of the heat being produced by them.
The UK government recently identified data centres as prime sources of waste heat that could be repurposed to warm homes and businesses as part of its plan to decarbonise. They plan to use heat networks to distribute the wasted heat generated by data centres as a by-product. This is something that has seen success in the Nordics, but heat networks can be complex and expensive to build so may still be a while off for many data centres.
Alternatives such as HVAC systems are used by many data centres across the world to circulate the warm air produced by the equipment to another area of the building. Sometimes the hot air is expelled out or it can be used to heat other areas such as offices. Either way, your heating and cooling efforts need to become more energy efficient — whether through re-cycling the hot air or finding ways to eliminate it as much as possible.
A cleaner supply chain
For data centres who comply with the Energy Savings Opportunity Scheme (ESOS), they'll be looking at their Scope 1 and 2 emissions predominantly but should also begin to investigate their Scope 3 emissions. There has been growing pressure for businesses to look to their supply chains for indirect emissions.
Although data centre providers are already some of the biggest purchasers of clean energy, from wind to solar generation, there is still room for improvement. Within their Scope 3 emissions, both upstream and downstream, data centres need to ensure that their supply is as clean as possible to meet net-zero targets.
Corporate Power Purchase Agreements (CPPA) are an option that data centres can choose to ensure they work with a supplier of clean energy at a fixed price over a set period. A CPPA can help your data centre to meet its net-zero targets, Corporate Social Responsibility (CSR) commitments, Environmental, Social and Governance (ESG) criteria and provide long-term budget certainty.
Other routes to cleaner energy include on-site generation from solar and wind. Paired with battery storage and back up to ensure supply isn't interrupted can help support the effectiveness of your on-site renewables. There's potential for a combination of flow batteries and tidal power to give data centres power that is easily traceable and entirely renewable.
Hydrogen is another emerging commodity that may also provide an alternative energy source. It is seen as the next step to decarbonisation and can power cars, ships, and heavy trucks as well as heat homes and businesses. It can also be produced using surplus renewable energy and carbon emissions from industrial facilities.
The next steps for data centre energy efficiency
Whilst working on transforming your data centre to prepare for net-zero, you should also be thinking about how else you can make significant cost and carbon savings. Our Power Usage Effectiveness (PUE) Calculator can help you discover how much you could save.