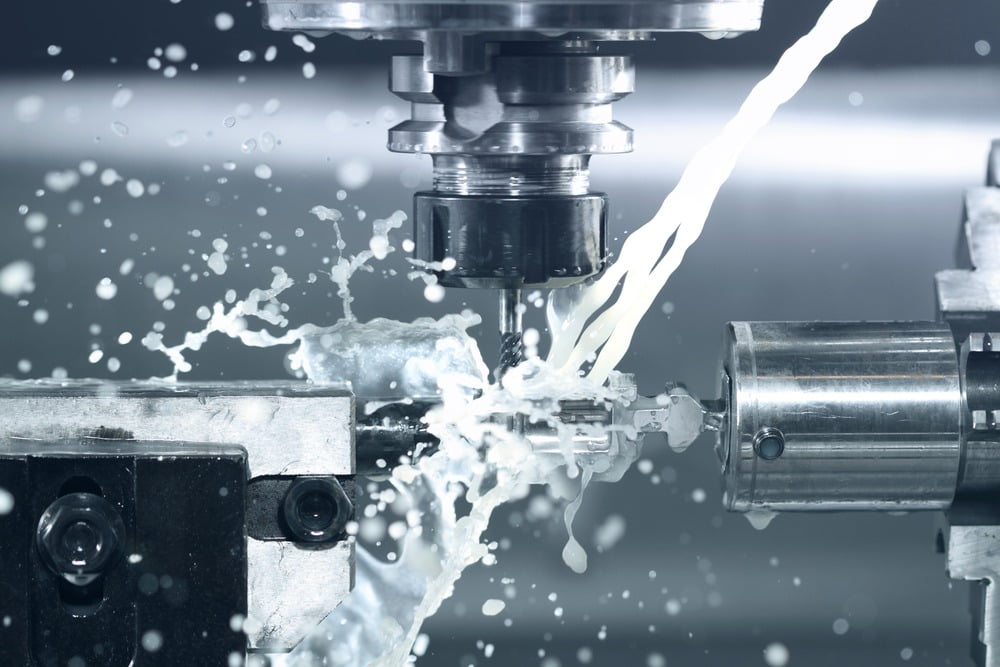 Businesses warned over significant wholesale water price increase from April
From April 2023, businesses can expect to see a significant increase in wholesale water costs.
From April 2023, businesses can expect to see a significant increase in wholesale water costs. Whilst this increase occurs each year, this year the price increases will be significantly higher than usual and some areas could see increases of up to 10-12%.
With already strained budgets due to high energy costs, businesses need to take action to mitigate these wholesale water price increases. Here we explore what these increases could look like across regions as well as ways businesses can reduce their costs and consumption.
What do wholesale water price increases mean for your business?
Each year, the wholesale water price increases for commercial customers (usually around 4%). However, this year, businesses could expect to see a substantial increase in their water costs, although by how much will depend on your region and tariff type.
A site in the North-West only using around 8,000m3 per annum would be paying £2,500 – £3,000k more in 2023 following this increase.
Why are the increases so significant this year?
There are two main drivers for the substantial increase in wholesale water costs in 2023. Firstly, the rate of inflation has risen to a 40-year high, influenced by the energy crisis amongst other factors. This has meant that the costs incurred by water companies to operate has also increased as well as the cost of putting water infrastructure in place.
Secondly, the rate of default water rates that businesses must pay has also increased. Ofwat reassessed the calculation of their default price cap which has resulted in an increase in the retail rates charged.
Indicative price increases
Our experts have reviewed the wholesale charge schemes, the full tariff matrix and the average price increase per region. The below is based on the water & wastewater usage rates, standing charges for a 15mm, 30mm and 80mm meter along with considerations for SWD & HD.
| | |
| --- | --- |
| Wholesaler | Overall Increase |
| Anglian Green | 10% |
| Anglian Orange | 10% |
| Bristol G | 8% |
| Bristol F | 8% |
| Cambridge | 8% |
| Essex Std | 9% |
| Northumbrian Std | 9% |
| Severn Trent | 16% |
| South East West | 3% |
| South East East | 3% |
| Southern Std | 11% |
| Southern Vol 2 | 33% |
| South Staffs | 8% |
| South West | 2% |
| Thames | 8% |
| United Utilities | 11% |
| Yorkshire | 7% |
What can your business do to mitigate the upcoming increases?
Our expert water team have put together four of the best ways to mitigate the upcoming increases, helping your business to reduce its costs and consumption.
1. Review your procurement options
The water market was deregulated in 2017 and meant that businesses could choose who they secured their water from. This meant the water market became more competitive in pricing and service.
Your business could save up to 25%[i] by simply switching suppliers. Exploring your water procurement options can open a variety of opportunities to your business which result in you paying less for your water and wastewater. It can be difficult to know where to start when it comes to water procurement, but our experts can help guide you through the process. Get in touch and we'll help you find the best option for your business.
2. Conduct a water audit
Conducting regular water audits can help you determine if your business is using the correct amount of water and on average, our water audits can save you around 10-15%[ii] on your bill. They can also help you to reduce cost and reclaim historic overcharges, giving you a cash infusion to help tackle the upcoming increase. Our audits involve:
Analysing your invoices and charges from your current water supplier
Identifying site's to visit that would benefit from further on-site investigation
Producing a report with our findings in detail with the cost-saving opportunities available
Implementing actions once agreed upon to secure the benefits
By the end of our audit, you should receive any refunds due to you for overpayments
Learn more about our no obligation forensic water cost audit today.
3. Monitoring and targeting
Continuous monitoring and targeting can help ensure that your business doesn't end up paying more for its water than necessary. Knowing your typical water consumption patterns can help you to identify if you are wasting water unnecessarily.
Getting the full picture of your business' water consumption is key to taking control and we can help your business achieve that. Through installing data loggers across your site, measuring and analysing your typical consumption levels, providing automatic alerts if any unusual activity is detected and sending out an immediate alert.
Unusual consumption can go undetected, costing your businesses thousands if not addressed. See how we can help you with your businesses monitoring and targeting needs.
4. Leak detection
A burst pipe losing 1,500 litres per hour[iii], could cost your business around £36k pa if left undetected. From April this year, this cost will significantly increase so you need to ensure your business is watertight.
Leak detection and repair can lead to substantial savings on your water bill and reduce your consumption. Something that could indicate a leak in your system could include abnormal consumption levels which our fully qualified leak detection and repair engineers can locate and often repair the leak same day.
Avoid pouring your money down the drain and learn more about our Leak Detection and Repair service.
Act quickly to ensure your business stays afloat
Businesses need to act fast to ensure their water consumption is reduced by April to help mitigate the upcoming increases in wholesale water costs. Here are five ways you can reduce consumption and waste and why not watch our 'Tightening the taps on water sustainability LinkedIn Live Q&A' back on demand.
Get expert support to help reduce your water costs
Inspired PLC's water experts have the knowledge, tools and experience to help you mitigate the increasing wholesale water costs. We can offer your business a multitude of solutions to suit your business needs.
Get in touch today on 01772 689 250 or email [email protected].
---
[i] Based on the average saving across England and Scotland
[ii] Based on our historical assessment of levels of savings on clients' account
[iii] Based on the average cost per cubic meter of water in the UK