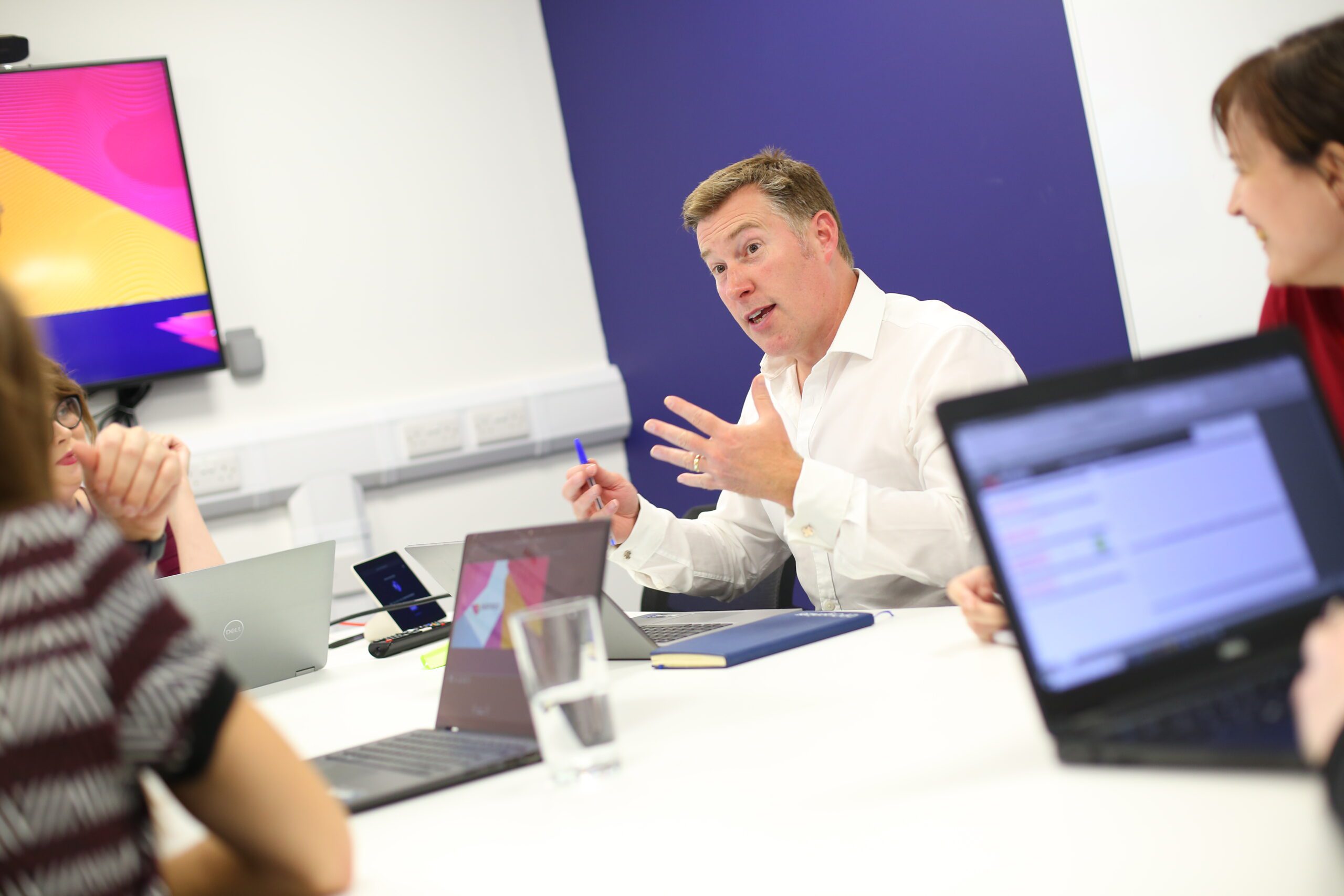 HOME / HOW WE HELP / ENERGY / SITE EFFICIENCY / BEHAVIOUR CHANGE PROGRAMME
Behaviour change programme
Energy and sustainability-related training and awareness is a low-cost way to build a robust organisation resilient to cost increases and net zero commercial pressures.
Positively influence energy and carbon reductions
With mounting pressure to control costs and show progress towards net-zero commitments, organisations can engage their employees to understand and solve the causes of unnecessary waste and emissions. Energy and carbon awareness training can lead to savings of between 5 and 10%.
Training and awareness of power, heat, water and transport is one of the lowest cost methods to build a robust organisation resilient to cost increases and net zero commercial pressures.
Training tailored to you
We design in-person training around a business' specific needs and deliver it on-site. Or we can offer an online programme that attendees can access at a time convenient to them.
Inspired work to help employees understand how energy is used in buildings and processes. We also aim to educate them on the terminology used in energy efficiency projects.
We train employees how to operate specific equipment efficiently and understand the relative impact of different equipment items.
We can train employees on how to set up appropriate time schedules for equipment and show them how to modify time schedules when operating conditions change.
We aim to help employees understand the wider environmental impact of energy consumption within the organisation and motivate staff to assist and drive energy saving programmes.
We demonstrate to staff how their small actions accumulate to create big impacts and provide practical suggestions for energy saving across all levels of an organisation.
It's good to talk
Training offers direct and indirect benefits, supporting you to drive cost and carbon savings in the everyday work environment.
Help staff feel valued through skills investment.
Reduce work and domestic energy consumption.
Cost-effective training tailored to your precise requirements.
Convenience and accessibility through online training your employees can access anywhere.
Cost savings can be achieved by training staff to operate your assets more efficiently.
Related services
We support organisations in understanding and influencing their utility usage and associated carbon savings and waste. You may also be interested in…

Get in touch
Equip your teams with the knowledge required to reduce their consumption and carbon emissions at work and at home