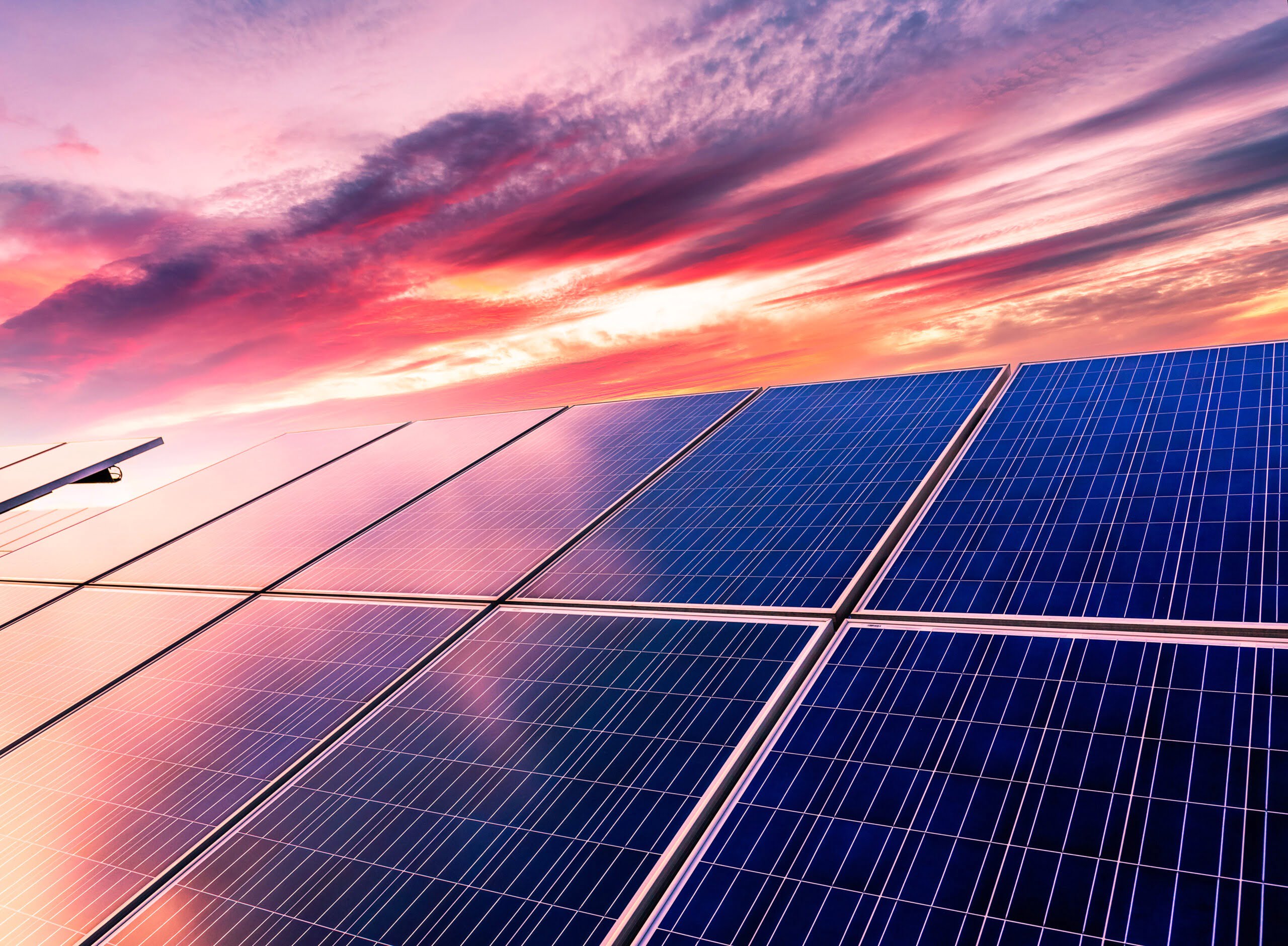 In 2020, renewable energy sources overtook that of coal and gas in the UK with a mix of solar, wind, hydropower, and nuclear power. With the government's target of becoming net-zero by 2050, we're relying on renewable generation and technology to help drive our carbon reduction activities.
As the environment becomes more endangered to the effects of climate change, there is an increasing sense of urgency for engineers and scientists to develop renewable energy solutions which can be adapted and scaled up for mass use.
Adoption of clean technologies
Adoption of clean and green technologies has significantly increased over the past decade or so. Globally, total renewable energy investment stands at $174.3 billion for the first half of 2021. Compare this to investment levels in 2004, which stood at $37 billion worldwide, countries around the world have made significant strides to prioritise clean energy investment.
In 2020, solar capacity increased to 13,563 MW in the UK from 1,753 MW in 2014 and is set to double by 2030, but in order to meet the 2050 net-zero target, it would need to generate an additional 40GW of solar capacity.
Electric vehicles (EVs) have also seen huge growth with more than 300,000 on UK roads as of 2021, with more and more charge points being added to the UK's road system every day.
Global hydropower consumption stood at 37.64 exajoules in 2020 resulting in 4,322 TWh of energy production. Wind power generated 75,610 GWh of electricity in 2020 and accounted for 24% of total electricity generation in the UK – a huge increase of 715% from 2009 generation levels. Renewable energy capacity is also growing year on year with more businesses looking at on-site generation.
How can businesses adopt renewable energy?
For larger businesses who can be flexible with their energy, there are a few ways in which renewable generation can benefit them. From supporting the Grid to balance supply and demand to generating and storing their own power for their own operational processes, renewable generation is a great way to boost your organisation's energy resilience and also help you to meet your net-zero ambition. Let's look a bit more into the ways businesses can benefit from renewable energy.
Investing in on-site generation
A growing number of businesses are installing energy generation assets on-site. Having the ability to generate their own energy enables these businesses to be more flexible in their use of grid energy if they continue using it, as when there's high demand on the grid, they can switch to their own supply.
Solar generation is becoming increasingly popular as a lower cost, higher return option. But with 80% of businesses intending to generate a quarter of their electricity on-site by 2025, this isn't the only way businesses are generating their own power.
Combined Heat and Power (CHP) systems are also growing in popularity as it can enable businesses to reduce their reliance on the grid and therefore reducing their energy bills. More and more businesses are finding better ways to generate and manage their own renewable energy on-site, including the storage of the renewable energy generated.
Battery storage
Battery storage stores the renewable energy generated on-site. This energy can be stored during periods of low demand on the grid (when energy prices are typically lower), for your business to use during peak times resulting in your business avoiding higher energy prices.
Battery storage can also support your business with Triad avoidance by switching to stored energy during the times when Triads typically occur (4-7pm on weekdays during the winter months). You could also ensure that you have access to an alternative power supply that can (at a minimum) provide your critical load, so that you can keep your essential assets running in the event of a power failure. It's important to know how much energy any on-site generation assets or energy storage solutions can generate and store, so that you have a good idea of how much back-up energy you can rely on in the event of an emergency.
On-site energy storage may also give some businesses the opportunity to sell their self-generated power to the grid at times of high system stress, or high market prices – which often coincide – providing extra revenue-earning opportunities. This is known as Demand Side Response (DSR) and is run by the National Grid which incentivises businesses to turn up or down their consumption to balance supply and demand. By participating in demand flexibility schemes, you can help to prevent power failures from occurring due to intermittent supply, which could reduce the risk to your business.
Corporate Power Purchase Agreement
A Corporate Power Purchase Agreement (CPPA) is an agreement between a business energy user and a renewable power generator. A CPPA usually involves a long-term agreement (between 10-15 years) where a fixed volume of renewable power is purchased.
As a CPPA is a legally binding agreement, businesses should consider if it's the right fit for their business before making any decisions. You can learn more about what to consider if your business is thinking about a PPA here. A CPPA can help your business meet its carbon reduction strategy, and CSR commitments, whilst giving you budget certainty.
Climate emergency pressures, COVID disruption and increasing utility costs means there has never been a better time to take control of your heat, power and transport usage. The options we've referenced in this post are just some of the options available to help you reduce, generate and decarbonise. Our technology solutions will lower your costs, reduce your carbon footprint and even generate revenue, all with a no upfront cost and guaranteed saving option.
Follow along with Inspired's COP26 coverage, including live Q&As on our social media, articles, and coverage of COP26 here.