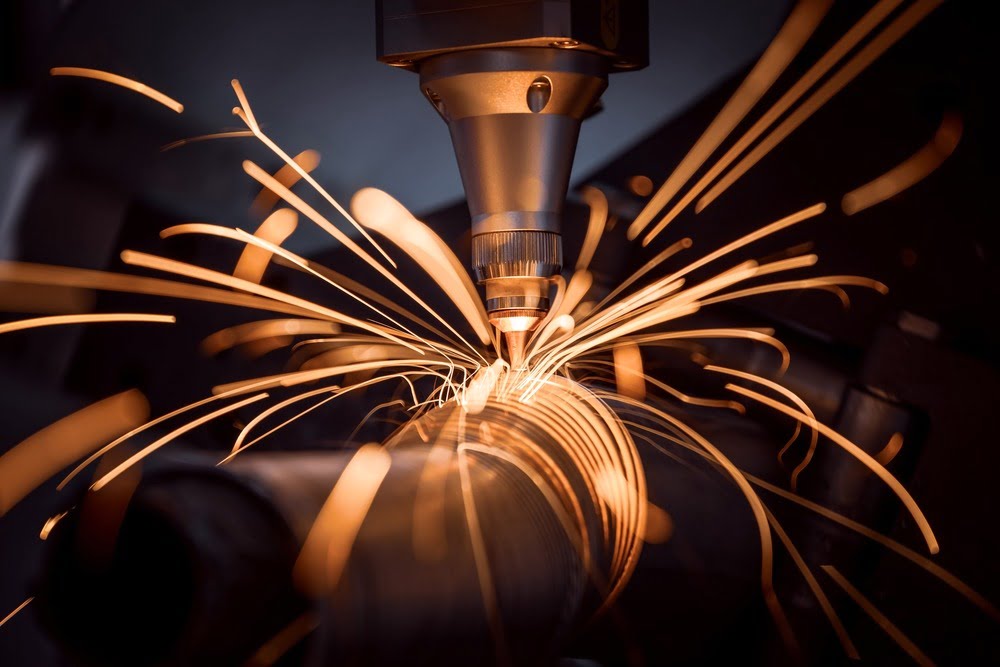 Using energy data management to help offset operational costs for manufacturers
In this article we will explore the challenges many businesses and especially manufacturers face as well as the solutions that can overcome these challenges at this particularly difficult time.
Energy data management is fundamental to ensuring productivity and minimised costs, especially in energy intensive sectors such as the manufacturing sector. In this article we will explore the challenges many businesses and especially manufacturers face as well as the solutions that can overcome these challenges at this particularly difficult time.
Challenges of energy data management for manufacturers
Many manufacturers use a huge amount of energy in their industrial processes, but it is not just energy consumption that poses a threat to a company's bottom line.
Budget – Energy costs account for a large portion of a manufacturers total spend. Multi-site operations are particularly vulnerable to poor billing and overcharging, especially if more than one supplier is used.
Consumption insight – Without detailed consumption data, manufacturers can't establish a clear picture of energy usage and are unable to identify waste and take action to improve efficiency.
Net-Zero – The UK's 2050 net-zero goal has galvanised many manufacturers to set their own Net-Zero targets and start work on their decarbonisation plans. Decarbonising industrial processes are some of the most challenging Net-Zero projects, yet these cannot be ignored as legislated compliance schemes and supply chain pressure means there is no other commercial choice but to tackle these problems now.
Balancing these challenges alongside the day-to-day operations of running a manufacturing site can add additional admin time and resource for a workforce. But what would effective energy data management look like and how can it help your manufacturing business to offset operational costs?
What is energy data management?
Energy data management involves the implementation of an Energy Management System (EnMS) to monitor, track and analyse energy data. ISO 50001 is the international standard for setting up and maintaining an EnMS. The EnMS ensures data is collected and analysed to uncover trends in consumption and carbon emissions, identify areas of improvement and highlight any issues that need to be addressed to minimise costs.
How to offset costs through energy data management
Data collection
The data you collect can be a powerful tool in identifying where you can make significant savings across your operations. Electronic metering can automate your meter reads and online portals provide you instant and around the clock access to your energy use from site level even down to specific equipment (where circuit level metering exists).
For any electronic metering data, you can set up alarms (Profile Alerts) to warn of excess consumption and also equipment degradation. Moving your data collection to an independent collector (MOP, DC/DA) means you have access to your historical data, even when changing supplier and you may even be able to save money by doing so. With accurate data being provided to your supplier, your bills will be more accurate avoiding inflated estimations and you'll only pay for the utilities you actually use.
Review and analyse your data
An EnMS can support your production line with a variety of capabilities and benefits. It collects data from multiple sources across production lines and facilities management consolidating them all into one system.
This complete view of your energy usage empowers you to forecast costs, identify aging equipment, and pinpoint process inefficiency. Online energy portals such as Unify deliver a single point from which to manage your procurement, energy management and utility accounting needs.
Audit your sites
Energy audits can highlight areas of high consumption and help you to:
Reduce wastage
Improve measurement and verification of energy savings
Identify specific consumption issues such as inefficient processes
Form part of a strategic energy efficiency programme
Energy accounting
Many utility bills are known to be incorrect – around 20% – so having your bills validated to ensure you are only paying for what you use can help minimise loss of cash and recoup overpayments. Inspired's experts apply over 100 validation checks to all utility invoices including water and delivered fuels to identify any overspend. Any identified errors are raised and resolved for you directly with the supplier, so you only pay for what you use.
Reduce grid demand through on-site generation
Moving to cleaner energy sources is something many manufacturers are already doing, and is a large part of that. Implementing technologies such as Solar PV can support a manufacturers net-zero and sustainability aims as well as reduce demand on the grid, and in turn reduce energy consumption and costs.
See how we can help make your operations more efficient
Whilst energy bills aren't going to be as high as initially thought after the announcement of the new Government Energy Bill Relief Scheme, it's best to invest in accurate data measurement and transparency so that when additional support is removed, you will have the tools needed to target excess usage and waste reduction.
Inspired Energy has supported manufacturers across the UK with their energy and sustainability needs, reducing emissions and ensuring they only pay for the energy they use. Working with our team of experts can help free up resources within your business to focus more on what you do best.
Get in touch today on 01772 689250 or email [email protected].